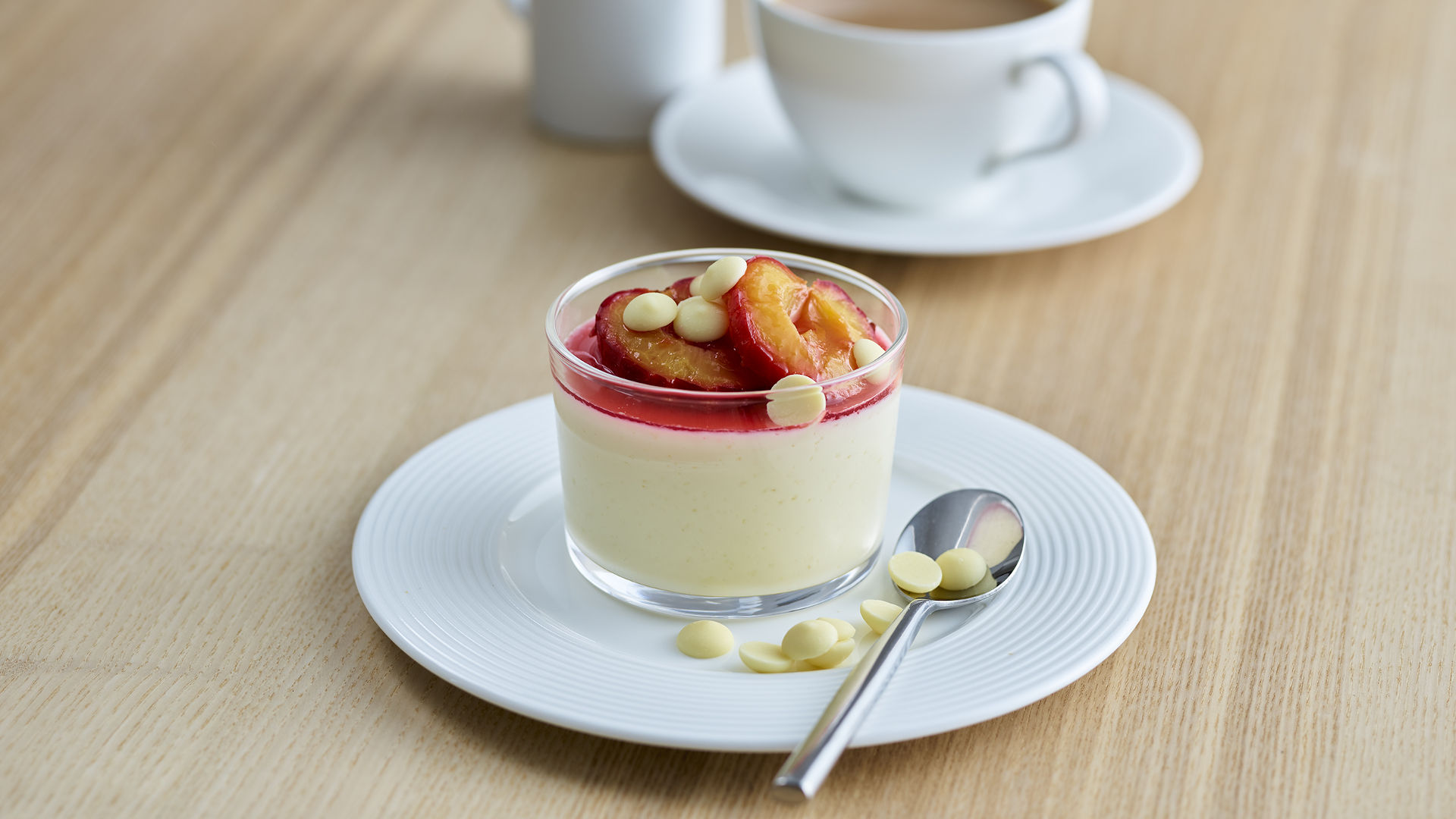 Vanilla Philly Panna Cotta with Poached Plums
A recipe developed exclusively for Philadelphia Professional by Gareth O'Hara
The makings of the
Vanilla Philly Panna Cotta with Poached Plums
1

Pour the milk and cream into a heavy based pan along with 300 g of the sugar and the vanilla essence. Heat the mixture over a medium heat and bring to a gentle simmer.

2

Whisk the Philadelphia into the hot mixture until fully incorporated. Pour in the Vege-Gel powder and whisk until dissolved.

3

4

Allow the mixture to cool slightly before pouring into glass tumblers and setting in the fridge.

5

Place the plums into a roasting tray and cover with the cranberry juice and remaining sugar, cover the tray tightly with foil.

6

Cook the plums for 15 minutes until soft and just holding their shape and then cool.

7

Finally, once the panna cotta has set, top with the cooled plums and sprinkle with the white chocolate callets.
Enjoy creating
Vanilla Philly Panna Cotta with Poached Plums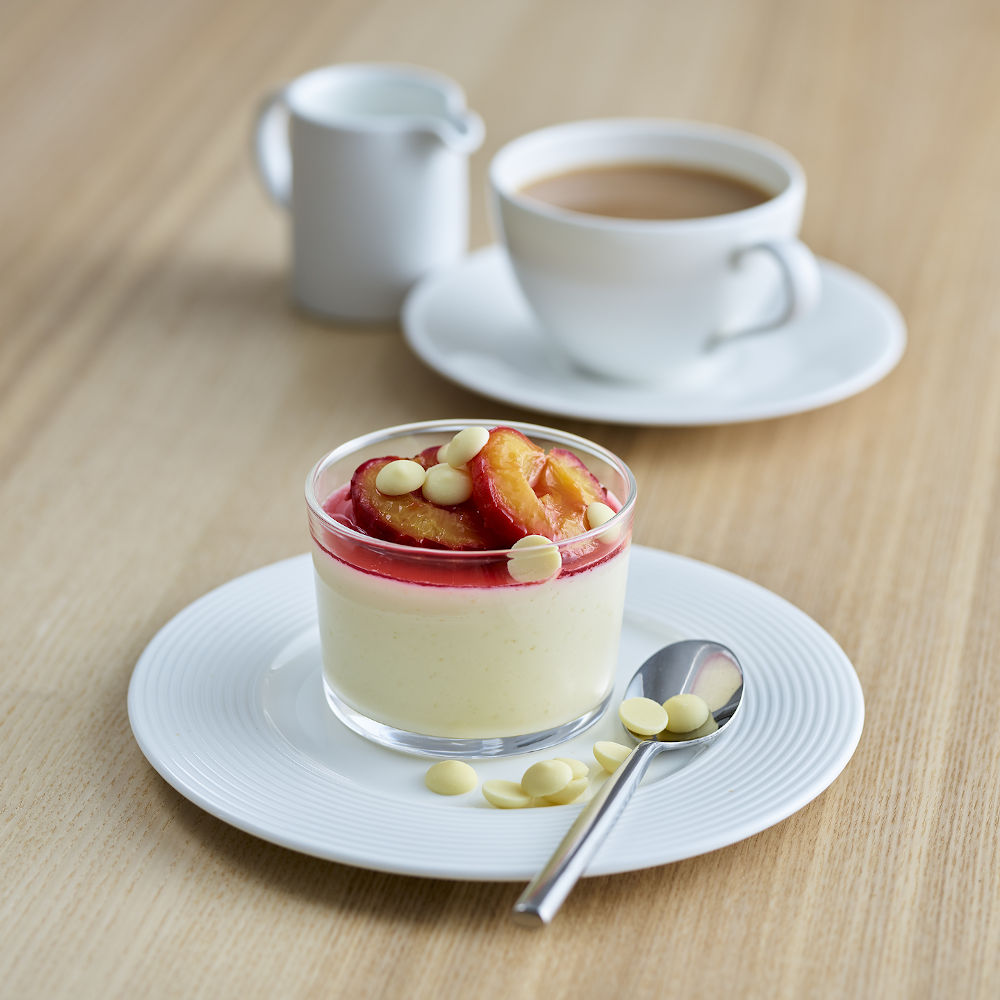 Nutritional Information
| Typical values | Per Serving |
| --- | --- |
| Energy | 2672.0 kJ |
| Energy | 638.6 kcal |
| Fat | 42.8 g |
| Carb | 70.4 g |
| Protein | 7.0 g |
| Saturated fat | 26.8 g |
| Salt | 0.4 g |
| Dietary fibre | 0.8 g |
| Sugars | 69.5 g |