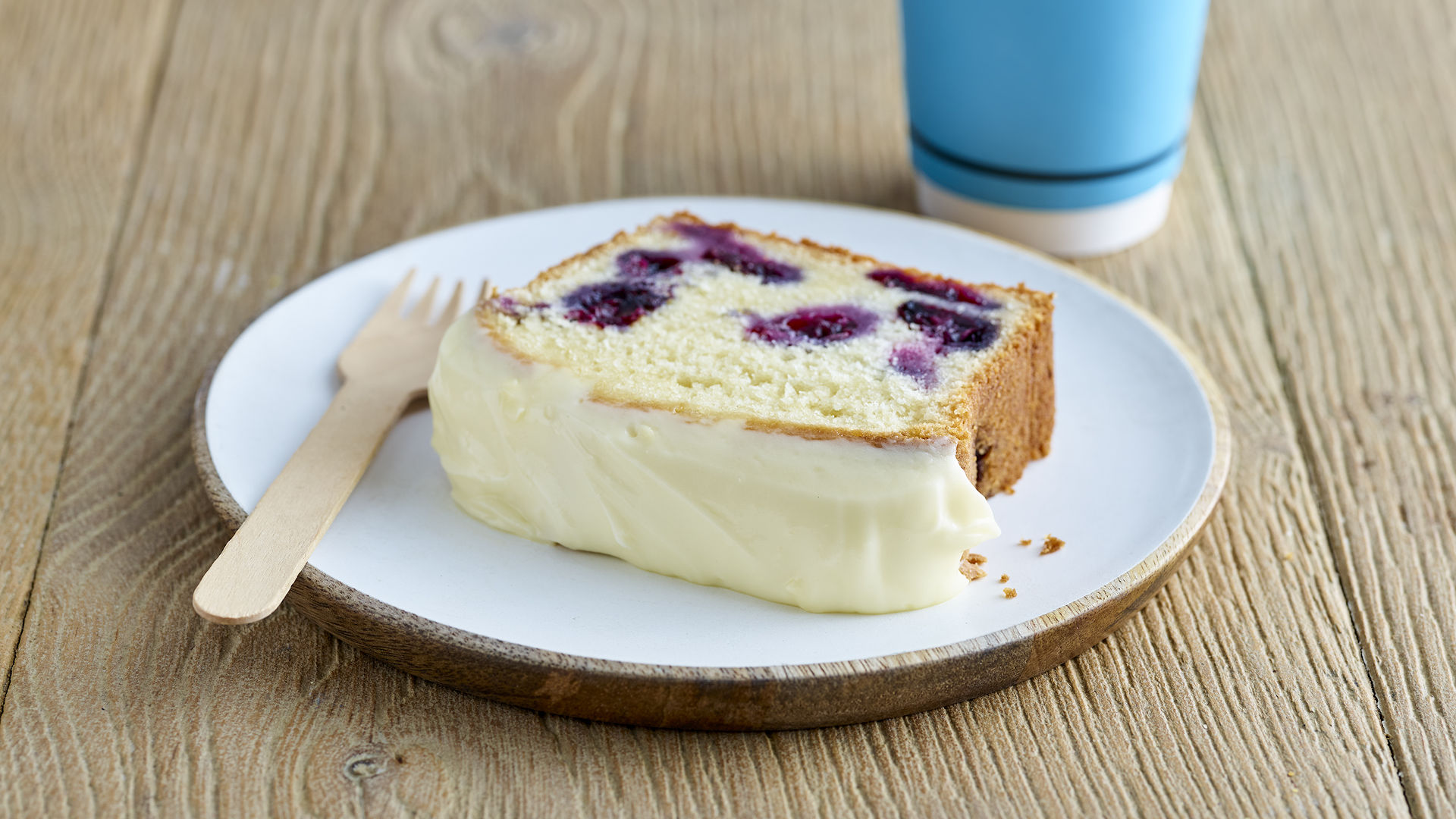 Blueberry and Philly Loaf Cake
A recipe developed exclusively for Philadelphia Professional by Jessica Ayling
The makings of the
Blueberry and Philly Loaf Cake
1

Pre-heat the oven to 175 °C. Line a loaf tin (240 x 140 x 80 mm) with unsalted butter and self-raising flour to prevent the loaf cake from sticking.

2

With an electric whisk, beat the butter and Philadelphia together until smooth.

3

Whisk in the caster sugar, this should take approximately 5 minutes to ensure the batter becomes light and fluffy.

4

Slowly whisk in the eggs, one at a time, and then whisk in the vanilla essence.

5

On a lower setting, gently whisk in sieved self-raising flour and salt until just combined.

6

Gently mix in the blueberries using a spoon – top tip – lightly toss the blueberries in self-raising flour to prevent the fruit from sinking.

7

Place the batter into the loaf tin and tap on the work surface to settle the batter and remove any air bubbles.

8

Place in the pre-heated oven on the middle shelf for 70 to 90 minutes. Check the loaf cake is baked by placing a knife in the center of the cake and it should come out clean. If the loaf begins to brown too much through cooking cover with tin foil.

9

Once baked, remove the loaf cake from the oven and allow to cool in the tin for 15 minutes, then cool thoroughly by removing the loaf cake from the tin and cooling on a wire rack completely.

10

To make the frosting, whip the soft butter with the icing sugar until pale. Then fold in the Philadelphia and mix to combine. Spread evenly over the cake and allow to set, approximately 15 minutes, then serve.
Enjoy creating
Blueberry and Philly Loaf Cake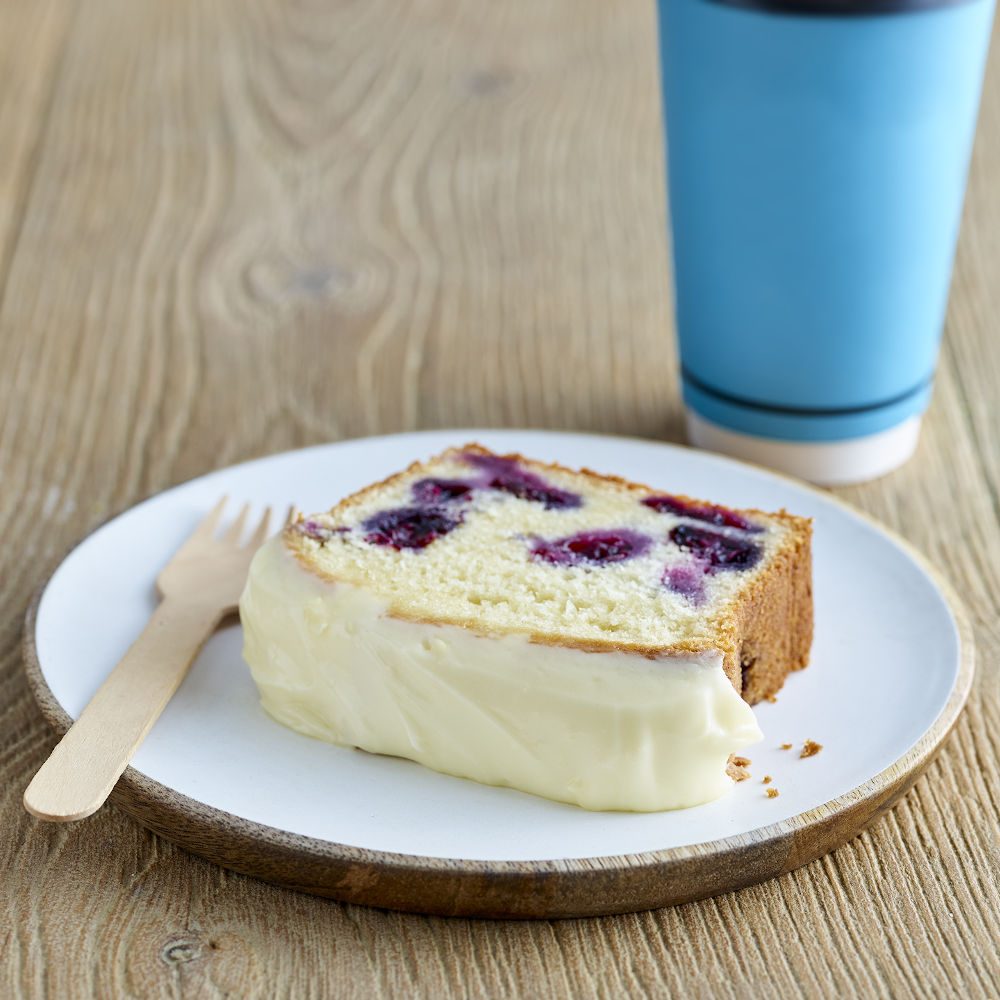 Nutritional Information
| Typical values | Per Serving |
| --- | --- |
| Energy | 1742.0 kJ |
| Energy | 416.3 kcal |
| Fat | 19.9 g |
| Carb | 53.5 g |
| Protein | 6.1 g |
| Saturated fat | 12.1 g |
| Salt | 0.6 g |
| Dietary fibre | 0.9 g |
| Sugars | 35.2 g |