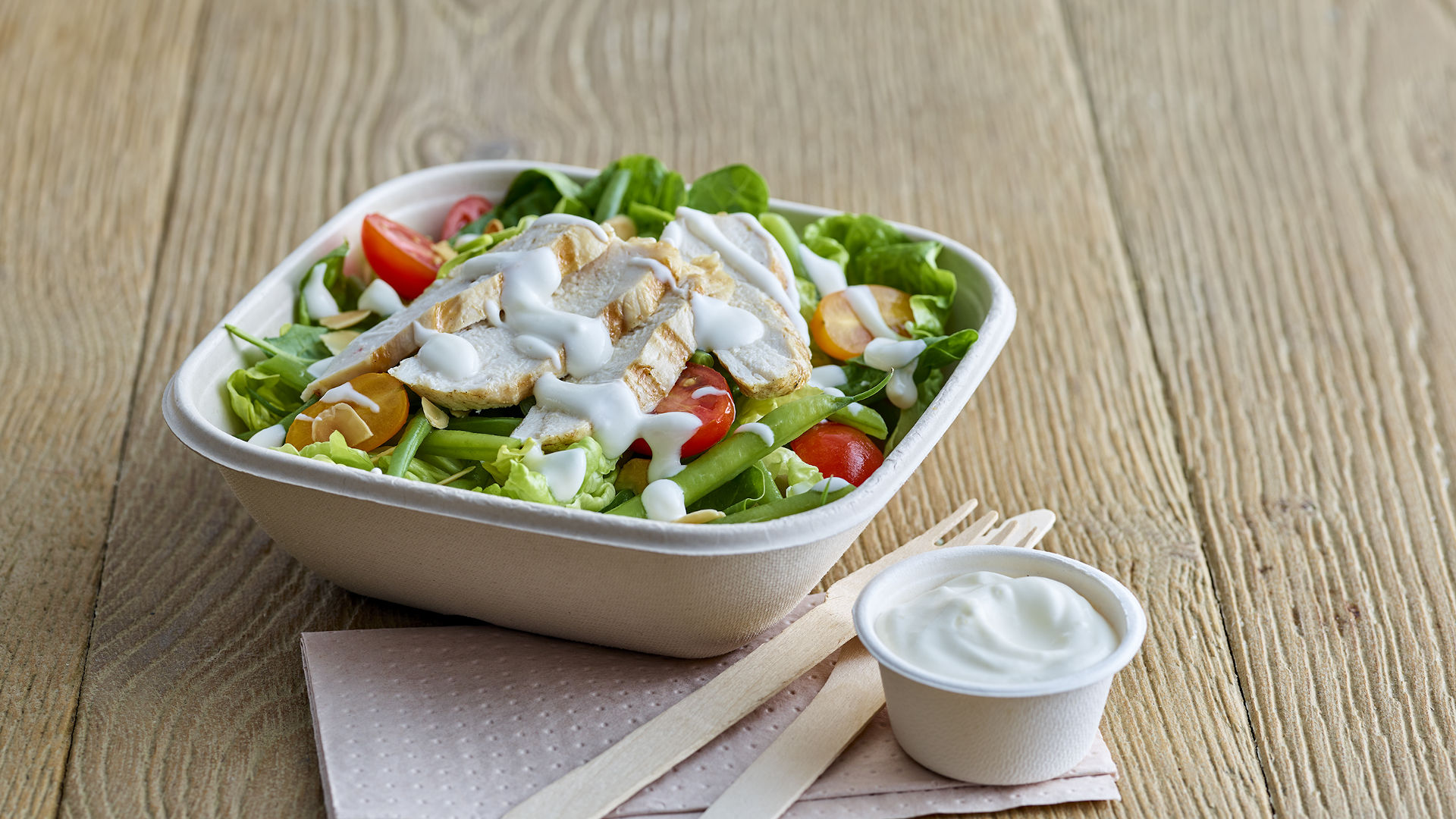 Lean Chicken Salad with Philly Dressing
A recipe developed exclusively for Philadelphia Professional by Jessica Ayling
The makings of the
Lean Chicken Salad with Philly Dressing
1

Pre-heat the oven to 180 °C and place a griddle pan on a high heat to char the raw chicken breast, for approx. 3 minutes on each side, and then transfer to an oven proof dish to finish cooking in the oven for 20 minutes. Once cooked, remove from the oven to cool.

2

Blanch green beans in boiling water for 5 minutes. Once blanched, drain and immediately chill in cold water. Once chilled, drain off the water and lightly toss in olive oil and pepper.

3

In a small frying pan on a medium heat lightly toast the almond flakes. This should take approximately 2-3 minutes for the almonds to turn golden brown.

4

In a bowl mix together the ingredients for the Philadelphia Light dressing.

5

Wash the sweet gem lettuce and roughly chop, then lightly mix together with the baby spinach. Place into the serving device.

6

On top of the leaves, scatter the blanched seasoned green beans, baby plum tomatoes and toasted almond flakes. Followed by slicing the chargrilled chicken breast and fanning this on top of the salad. Finally, serve alongside the Philadelphia Light zesty dressing.
Enjoy creating
Lean Chicken Salad with Philly Dressing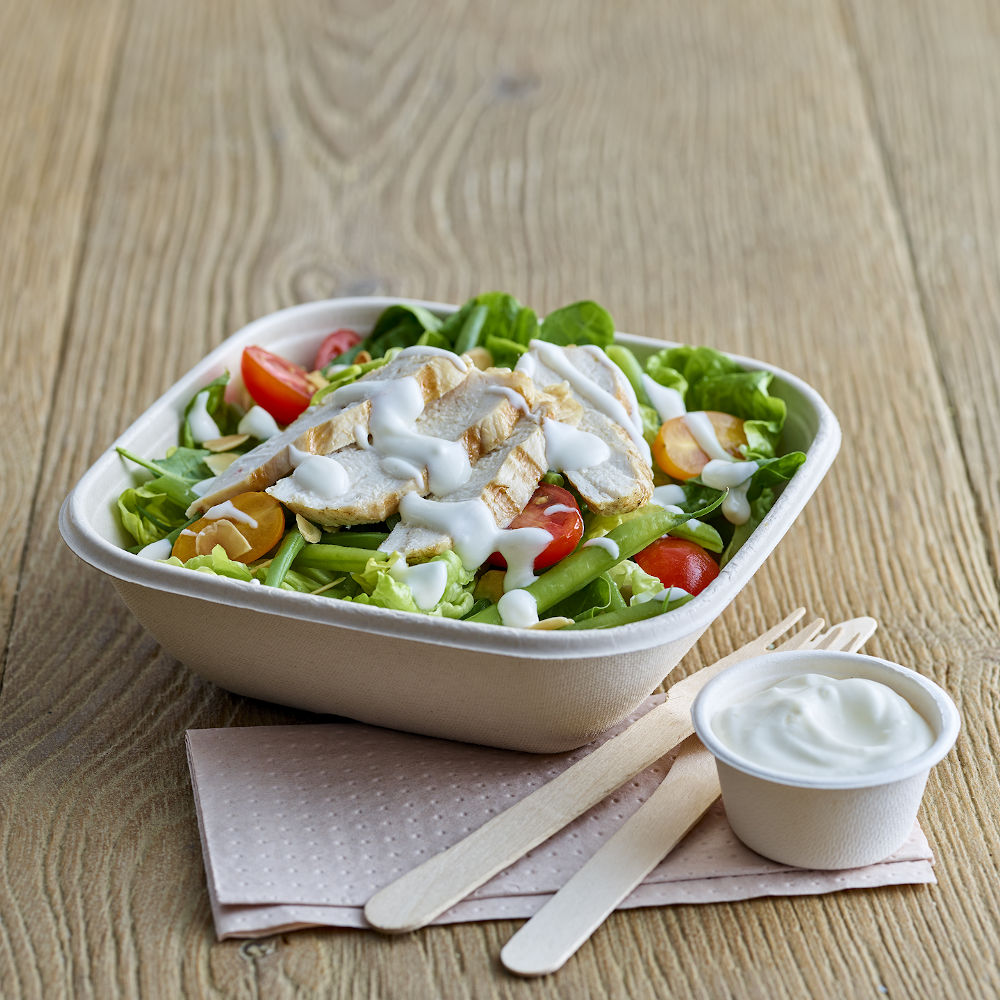 Nutritional Information
| Typical values | Per Serving |
| --- | --- |
| Energy | 905.0 kJ |
| Energy | 216.3 kcal |
| Fat | 10.3 g |
| Carb | 7.1 g |
| Protein | 22.1 g |
| Saturated fat | 2.9 g |
| Salt | 0.9 g |
| Dietary fibre | 4.0 g |
| Sugars | 5.2 g |