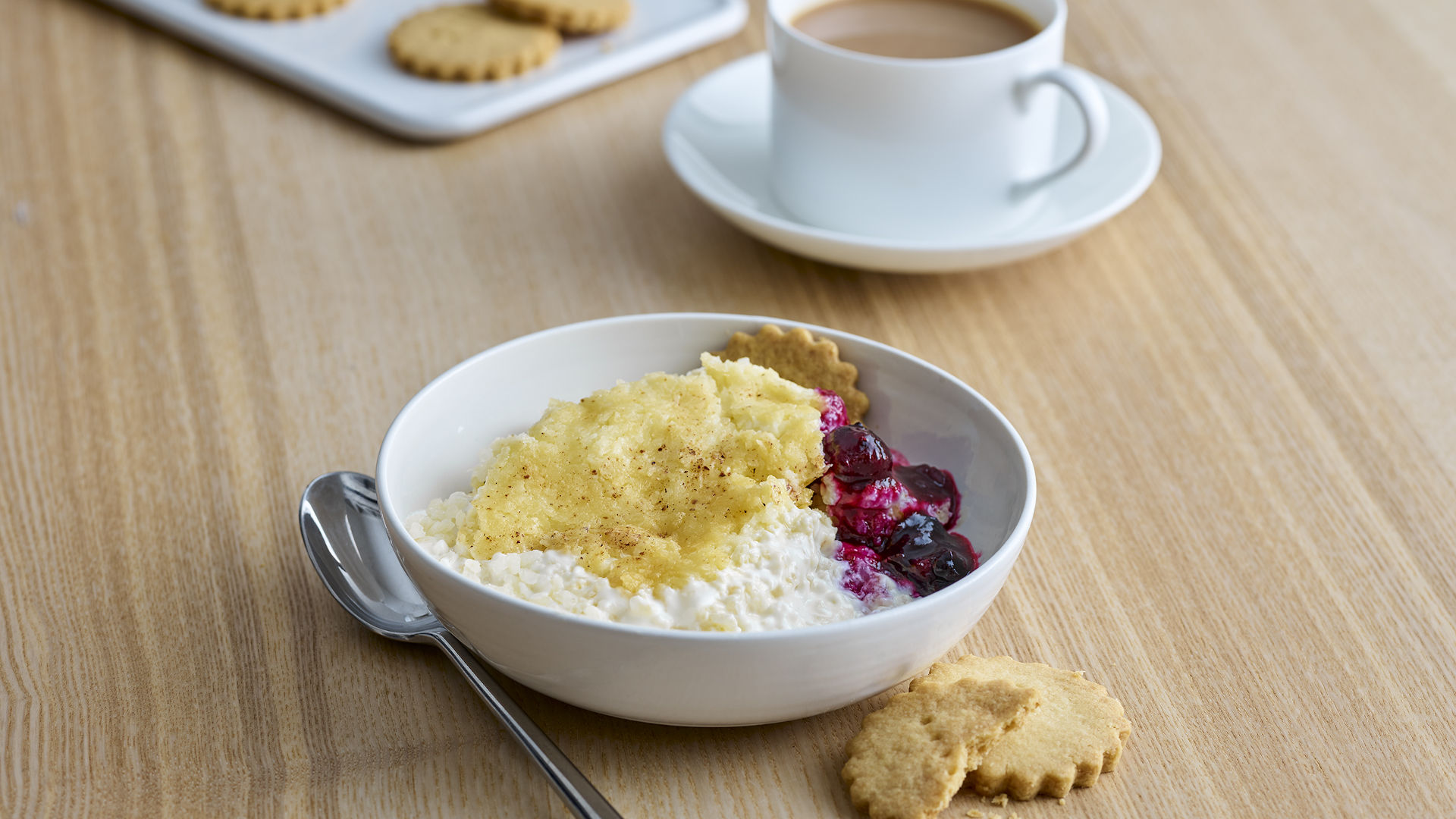 Coconut Philly Rice Pudding
A recipe developed exclusively for Philadelphia Professional by Gareth O'Hara
The makings of the
Coconut Philly Rice Pudding
1

Grease a baking dish with the butter and add the rice. Preheat an oven to 130 °C.

2

Heat the milk, cream, Philadelphia, desiccated coconut and granulated sugar in a pan over a low heat, stirring gently until all the cheese has melted.

3

Pour the mixture over the rice and sprinkle with the ground nutmeg.

4

Bake in the oven for 2 hours.

5

Place the blueberries in a pan with 100 ml of water and the caster sugar and cook on a low heat until the blueberries are soft and falling apart, set aside for later.

6

For the shortbread, mix together the butter and sugar until pale and fluffy.

7

Add the flour and ground almonds and mix until it all comes together.

8

Place the mixture into a lined baking tray and flatten out.

9

Cover with cling film and smooth the mixture until there are no cracks, place in the fridge for 30 minutes or up to 24 hours if making in advance.

10

Mark the biscuit mix with a fork and bake in a preheated oven on 180 °C for 20-25 minutes.

11

Leave to cool in the tin before cutting to desired shape.

12

Finally serve the warm rice pudding and top with blueberry compote and shortbread.
Enjoy creating
Coconut Philly Rice Pudding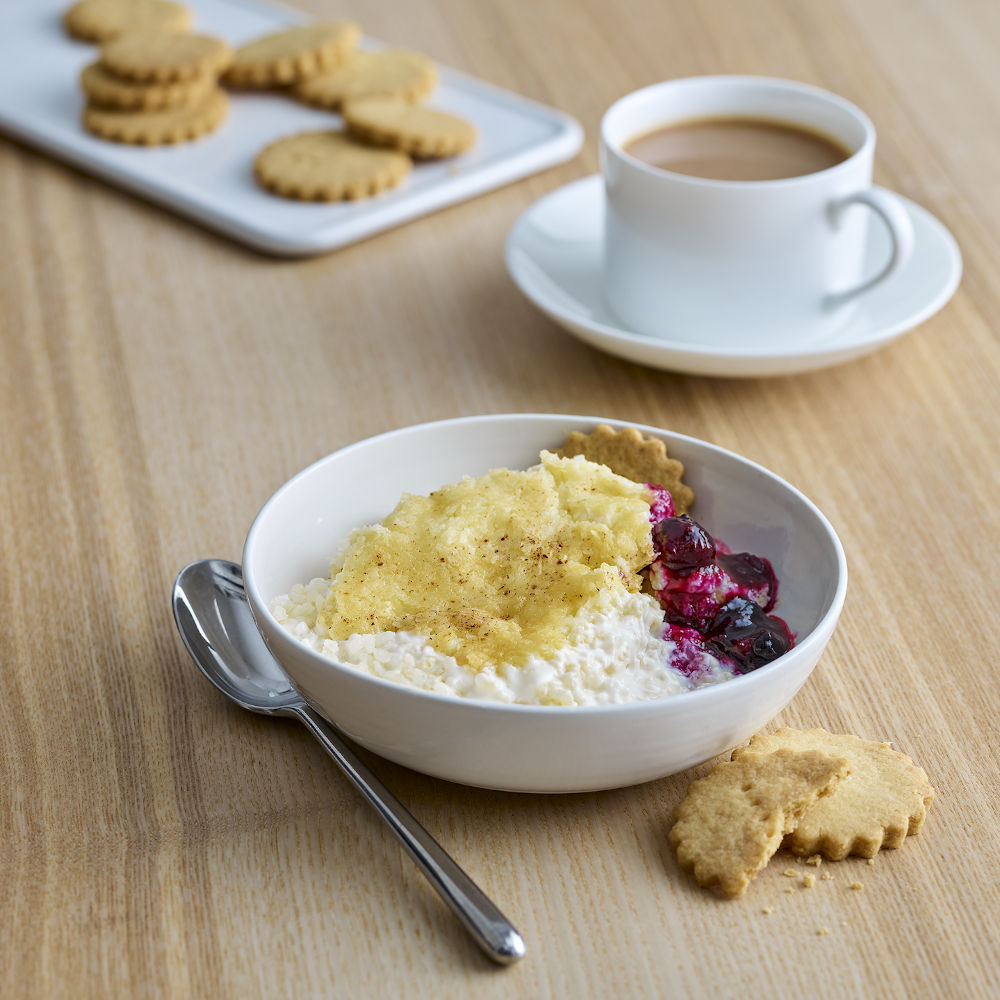 Nutritional Information
| Typical values | Per Serving |
| --- | --- |
| Energy | 3049.0 kJ |
| Energy | 728.7 kcal |
| Fat | 51.9 g |
| Carb | 64.6 g |
| Protein | 9.1 g |
| Saturated fat | 32.5 g |
| Salt | 0.9 g |
| Dietary fibre | 3.5 g |
| Sugars | 27.8 g |