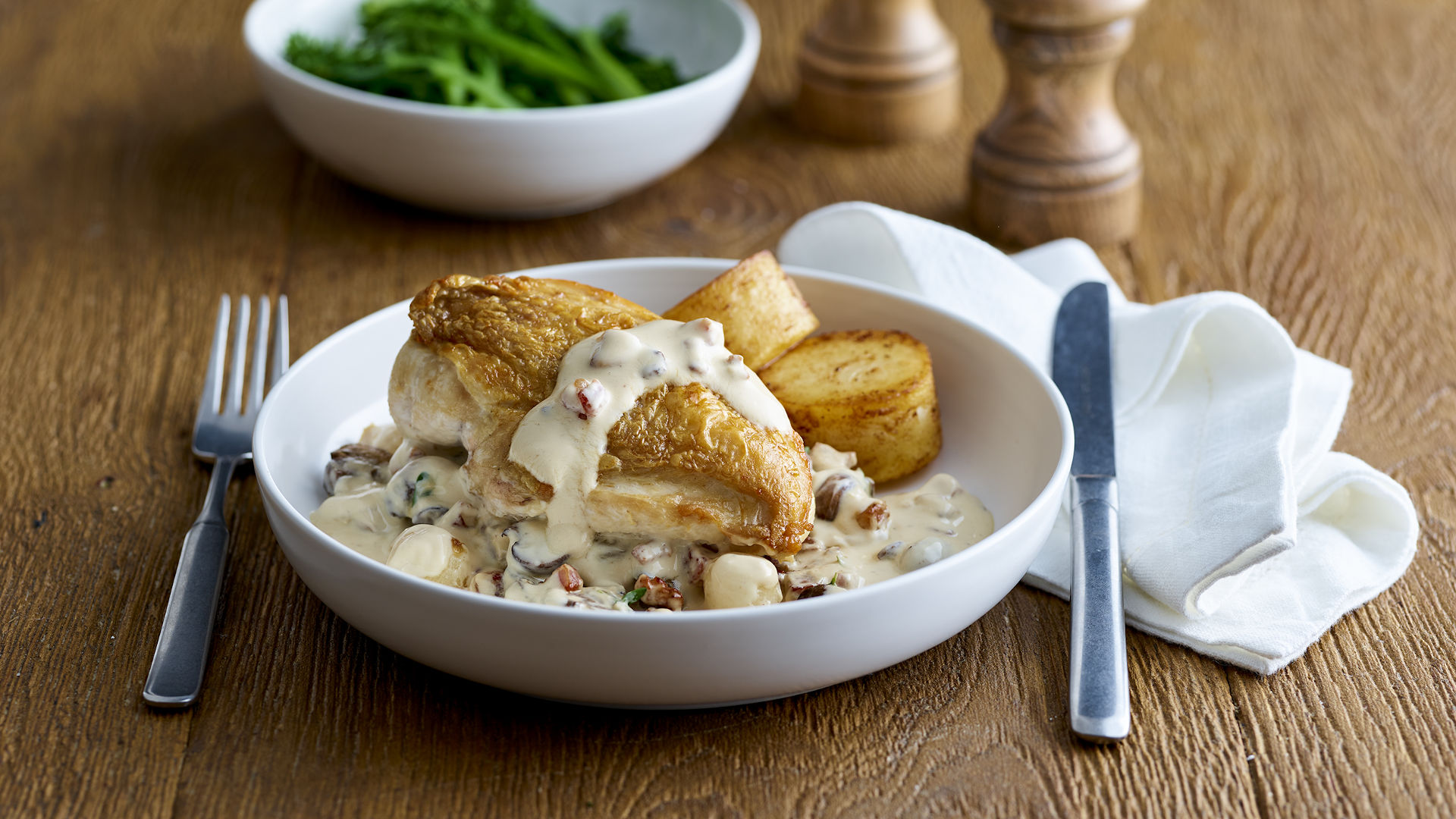 Chicken Breast with a Philly and Tarragon Sauce
A recipe developed exclusively for Philadelphia Professional by Jonny Pons
The makings of the
Chicken Breast with a Philly and Tarragon Sauce
1

Cooking Chicken Breast Place an ovenproof pan on a medium heat, add a little oil and cook the chicken breast skin side first.

2

When a lovely golden colour starts to form turn over. When it has a light golden colour all over, throw in the butter, garlic and sprig of thyme and cook in the oven at 180 °C for 12 minutes with the skin side down.

3

When cooked remove the chicken, garlic and thyme but leave the juices in the pan.

4

Vegetables & Fondant Potato Prepare and lightly blanch vegetables, making sure they are refreshed in ice water to help maintain their lovely fresh colours.

5

Prepare the potato by first choosing the ring size then finding the potatoes that will fit. Peel and top and tail the potatoes and with the palm of your hand push the ring over the potato to make a cylinder.

6

Trim the ends and make them all the same height. Keep in water ready for cooking and serving.

7

When ready to serve, add butter to a pan at least 6 cm deep and cook the potato until golden all over and soft in the middle.

8

Sauce In a frying pan, on a medium heat, put a good drizzle of oil and a knob of butter and bring to a foam without colour. Add the silver skins and fry until they have a lovely even caramelisation, then set aside.

9

Put the pan with the chicken juices onto a gentle heat and add the halved mushrooms. When they are half cooked add the lardons. Just before you finish colouring the lardons and mushroom, add the onions.

10

After 1-2 minutes, add 2 tbsp of Philadelphia and leave under lights - this will slowly allow the Philly to warm through. When the Philly is melted add 2 tbsp of jus and the chopped tarragon to finish sauce.

11

Serve When everything is ready, refresh the vegetables and serve up all the elements of the dish.
Enjoy creating
Chicken Breast with a Philly and Tarragon Sauce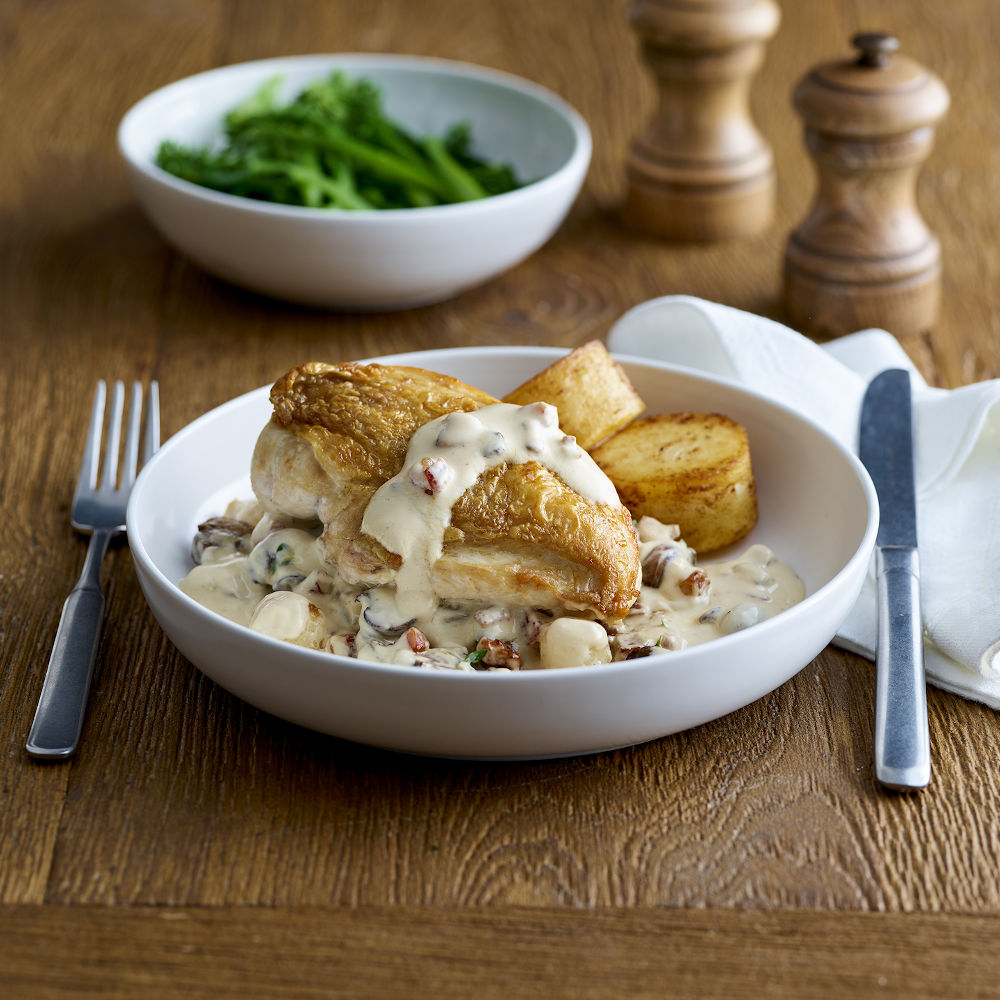 Nutritional Information
| Typical values | Per Serving |
| --- | --- |
| Energy | 2404.0 kJ |
| Energy | 574.6 kcal |
| Fat | 28.7 g |
| Carb | 23.2 g |
| Protein | 57.7 g |
| Saturated fat | 16.9 g |
| Salt | 2.2 g |
| Dietary fibre | 4.7 g |
| Sugars | 7.7 g |