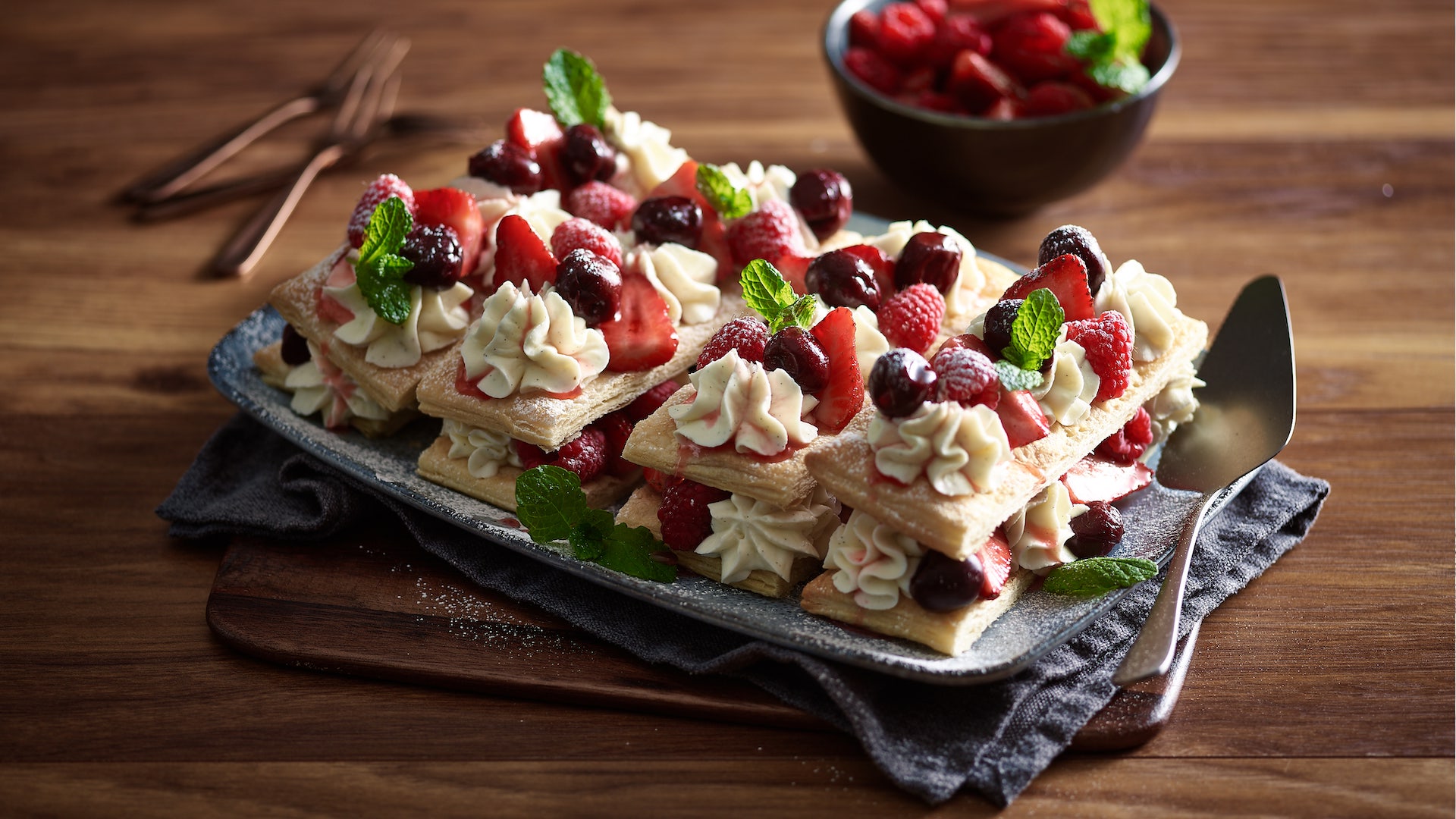 Vanilla Philly, Preserved Fruits and Mascarpone Tart
A recipe developed exclusively for Philadelphia Professional by Dean Crews
The makings of the
Vanilla Philly, Preserved Fruits and Mascarpone Tart
1

Hull the fruit and place in a bowl, sprinkle over the caster sugar and allow to sit at room temperature for 1 hour minimum to soften and sweeten the fruit.

2

Roll out the puff pastry and heavily prick the pastry with a fork to prevent it from rising too much.

3

Egg wash the pastry and then place in a 200 °C preheated oven.

4

Cook till golden brown all over and then take out and allow to cool at room temperature.

5

Once cool, cut the pastry in half width ways so you have two cooked pastry sheets.

6

Whisk the mascarpone, icing sugar and Philadelphia with the vanilla pod till mixed, then place the mixture in a piping bag.

7

Assemble the tart by piping the cheese mix in spots on the first pastry sheet and placing the fruit in the gaps.

8

Once the first layer is complete, stack the second pastry sheet on top and repeat the process.

9

Scatter the mint and any remaining juice from the fruit over the top, then finish with a dusting of icing sugar.
Enjoy creating
Vanilla Philly, Preserved Fruits and Mascarpone Tart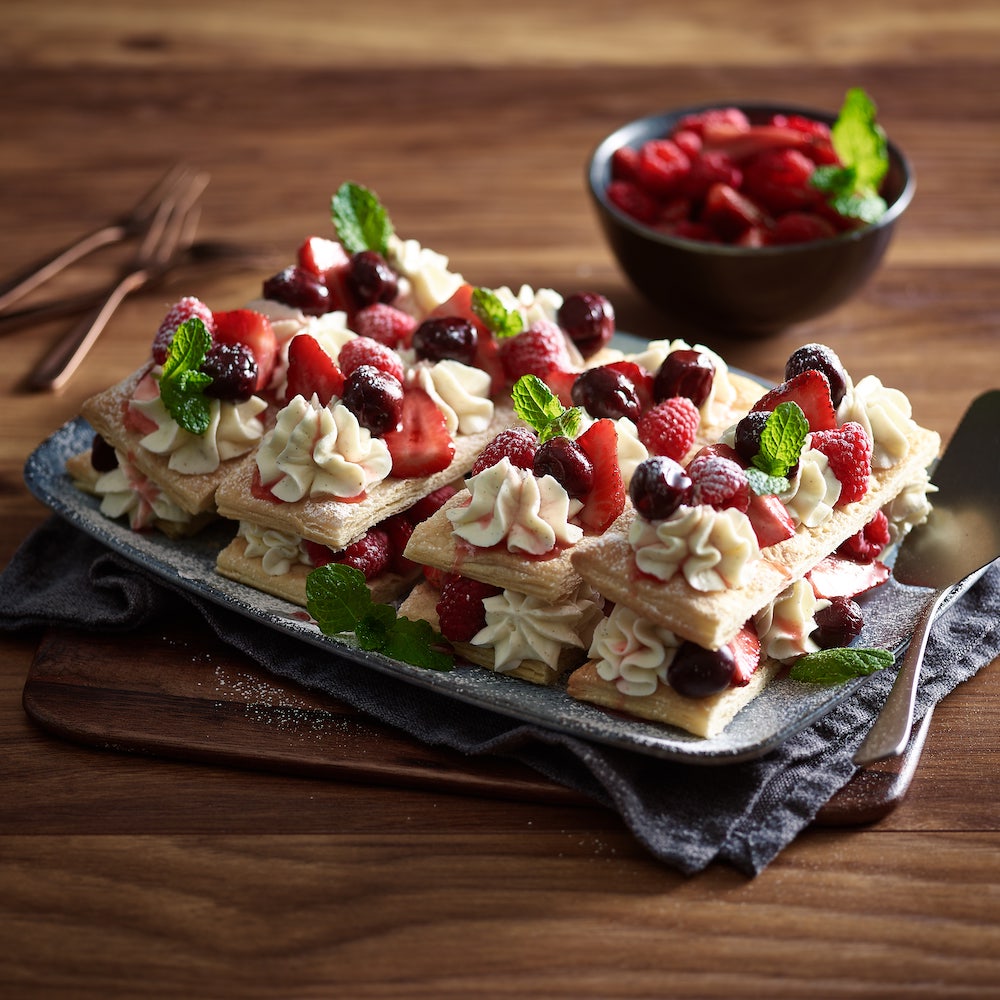 Nutritional Information
| Typical values | Per Serving |
| --- | --- |
| Energy | 3438.0 kJ |
| Energy | 821.7 kcal |
| Fat | 60.0 g |
| Carb | 53.0 g |
| Protein | 14.0 g |
| Saturated fat | 36.0 g |
| Salt | 0.8 g |
| Dietary fibre | 4.6 g |
| Sugars | 26.0 g |