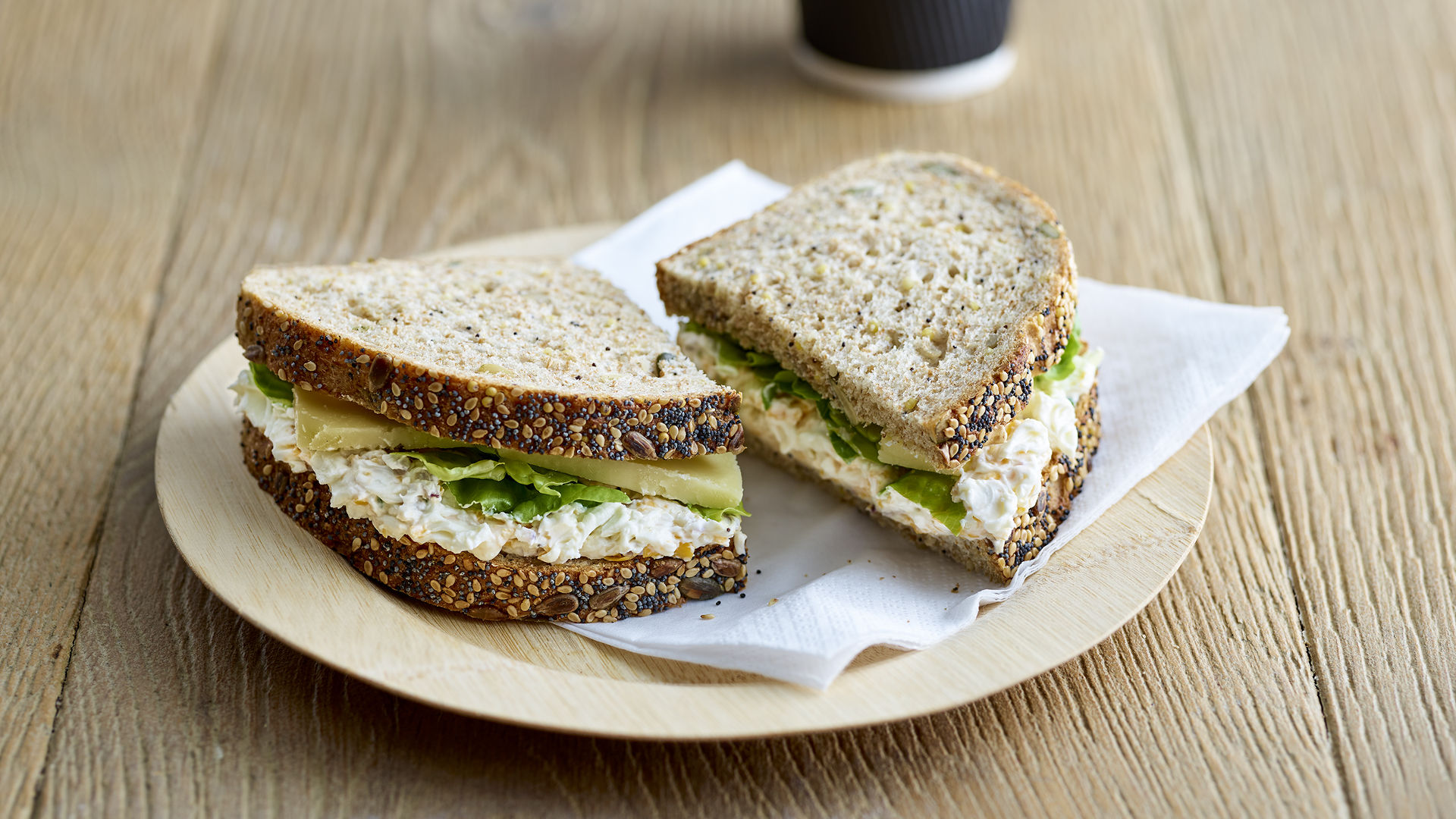 Three Cheese and Onion Sandwich
A recipe developed exclusively for Philadelphia Professional by Jessica Ayling
The makings of the
Three Cheese and Onion Sandwich
1

Combine all the ingredients (except the bread and cheddar) to make a cheese and onion spread – top tip – I tend to start with dry and move onto wet ingredients for ease of mixing.

2

Ideally, allow the cheese and onion spread to sit for as long as possible, perhaps making a day in advance, this allows onion flavour to build.

3

Construct the sandwich by putting half the cheese and onion spread on each slice of bread, then add the slices of mature cheddar cheese and the lettuce leaves and close.
Enjoy creating
Three Cheese and Onion Sandwich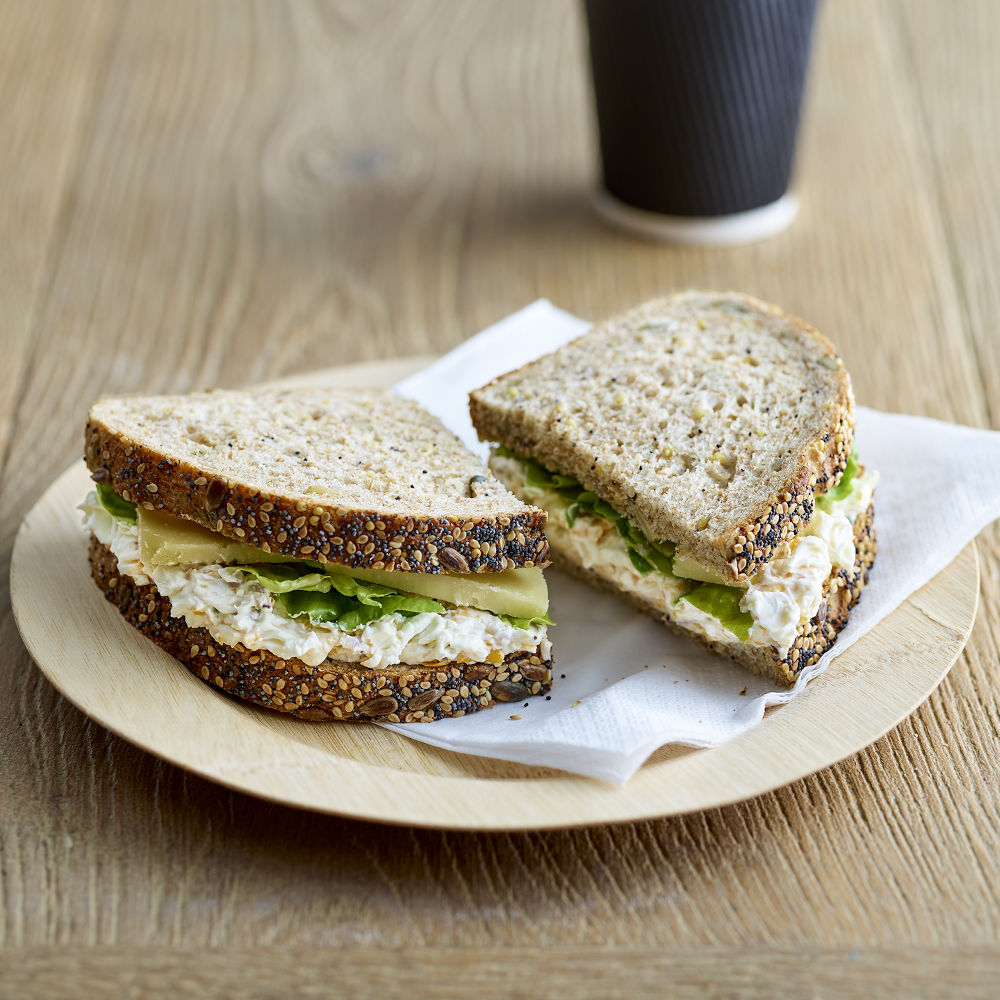 Nutritional Information
| Typical values | Per Serving |
| --- | --- |
| Energy | 2010.0 kJ |
| Energy | 480.4 kcal |
| Fat | 23.0 g |
| Carb | 42.8 g |
| Protein | 23.5 g |
| Saturated fat | 14.0 g |
| Salt | 2.1 g |
| Dietary fibre | 3.6 g |
| Sugars | 8.0 g |