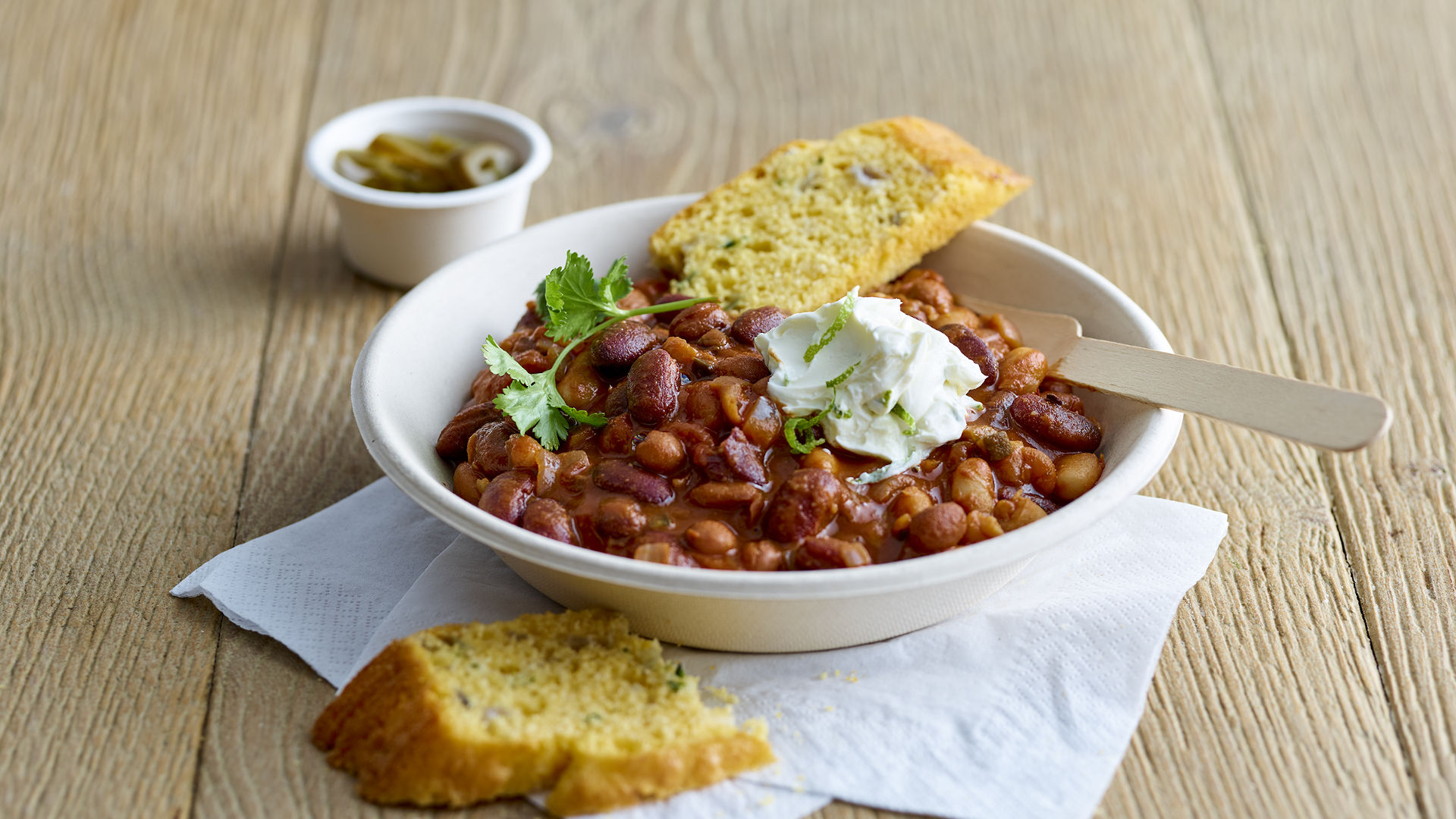 Three Bean Chilli with Zesty Philly Topping
A recipe developed exclusively for Philadelphia Professional by Jessica Ayling
The makings of the
Three Bean Chilli with Zesty Philly Topping
1

In a large saucepan on a medium heat add the oil and fry off the onions, garlic and jalapenos. This should take approximately 5 minutes for the ingredients to soften and start to caramelise.

2

Add to the saucepan the Aleppo chilli flakes and chipotle chilli paste.

3

Once mixed thoroughly, finally add the remaining three bean chilli ingredients and simmer for 20 minutes.

4

To make the cornbread, pre-heat the oven to 210 °C. Grease a cake tin with unsalted butter.

5

In a saucepan on a low heat melt the butter. Once melted, add the red onion and jalapeno. Cook for approximately 5 minutes until soft.

6

Once cooked, transfer to a large bowl along with the remaining ingredients and whisk until thoroughly mixed together.

7

Place the batter into the cake tin and bake for approximately 25-30 minutes.

8

Once baked, remove from the oven and allow to cool in the tin for 15 minutes, then cool thoroughly by removing from the tin and placing on a wire rack.

9

Once cooled, cut into wedges – top tip – serve warmed, via in the oven/microwave, and then apply a layer of butter!

10

Combine the Philadelphia Original, lime juice and zest.

11

Serve the three bean chilli with wedges of cornbread on the side, topped with 2 teaspoons of zesty Philadelphia. Optional to also serve with two jalapeno slices and a sprinkle of chopped coriander.
Enjoy creating
Three Bean Chilli with Zesty Philly Topping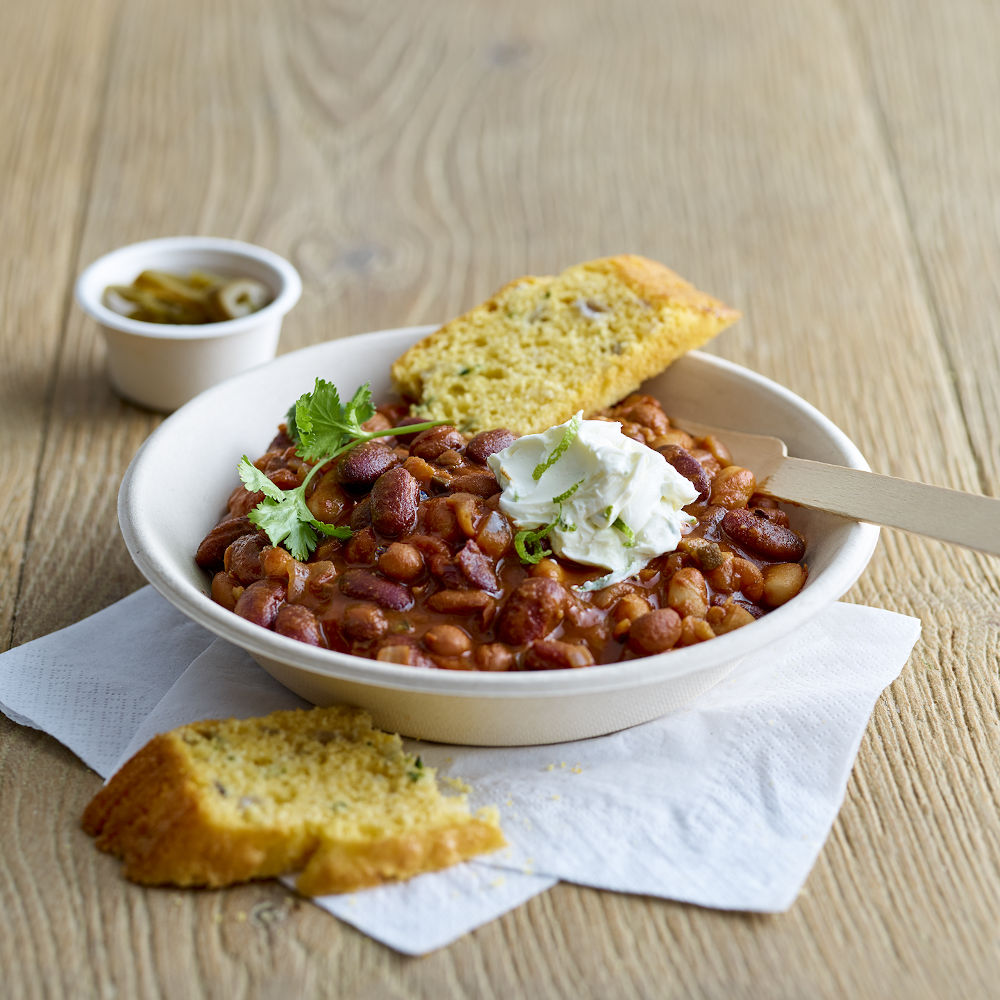 Nutritional Information
| Typical values | Per Serving |
| --- | --- |
| Energy | 2575.0 kJ |
| Energy | 615.4 kcal |
| Fat | 16.2 g |
| Carb | 92.5 g |
| Protein | 25.1 g |
| Saturated fat | 7.3 g |
| Salt | 2.2 g |
| Dietary fibre | 13.8 g |
| Sugars | 18.0 g |