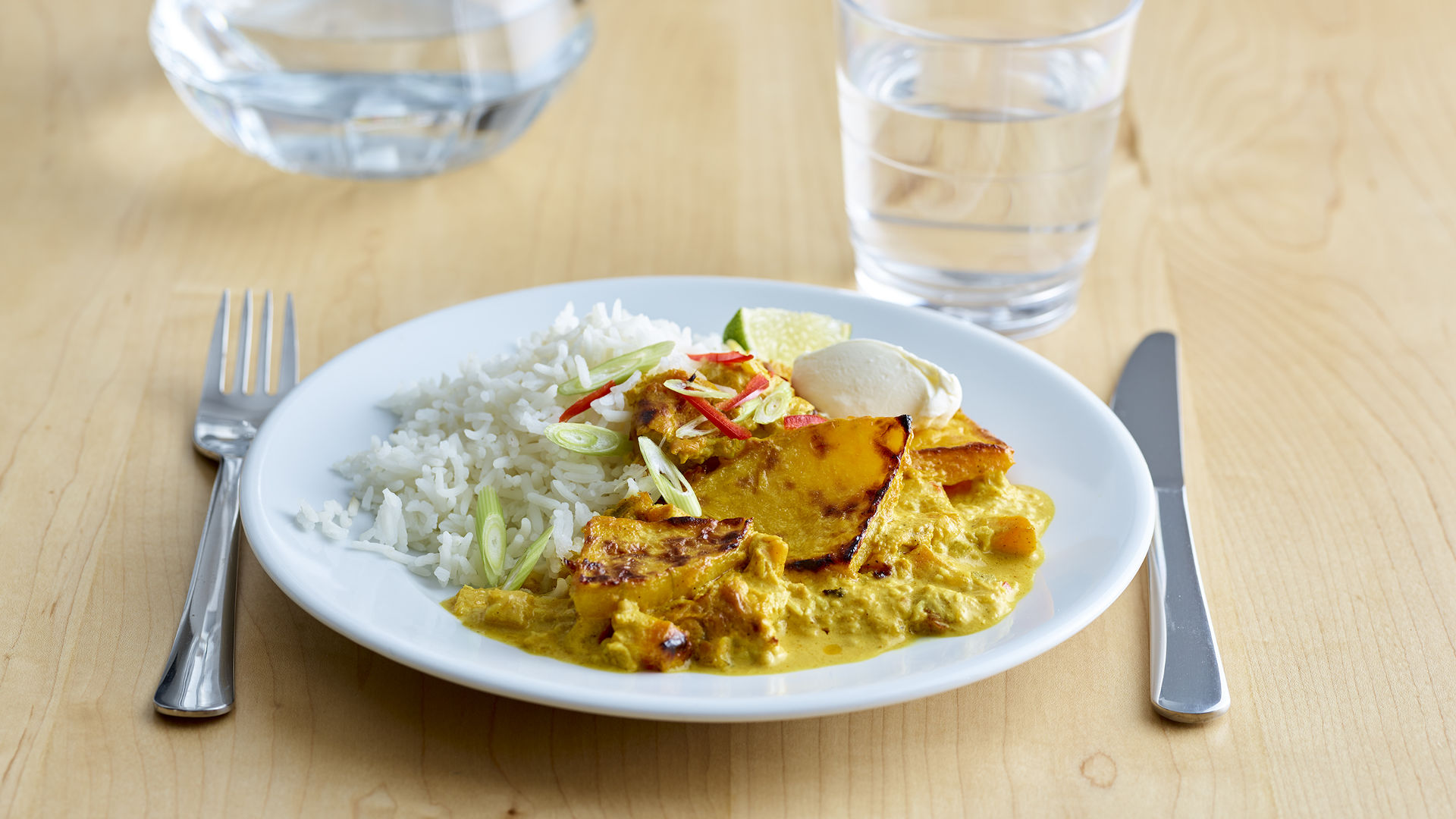 A recipe developed exclusively for Philadelphia Professional by Nicole Pisani
The makings of the
Sweet Potato Philly Curry
1

Preheat the oven to 180 °C.

2

Add the first 7 ingredients into a blender and blitz.

3

In a hot pan fry off the shallots in oil, add mustard seeds, carrots, sweet potatoes and miso and cook until soft. Add the stock and the diced cherry tomatoes and reduce by half.

4

Lay your oven tray with half the butternut squash slices. Add your carrot and tomato mixture and pour over the blended ingredients. Lay the rest of the butternut squash on the top.

5

Cover with foil, cook for 30 minutes in the preheated oven.

6

In a small bowl mix the desiccated coconut, olive oil and maple syrup. Uncover the curry, pour this mixture over and cook for further 10 minutes.

7

Garnish with red chilli, spring onion, baby cress and lime wedge (optional).

8

Serve with rice as an optional side.
Enjoy creating
Sweet Potato Philly Curry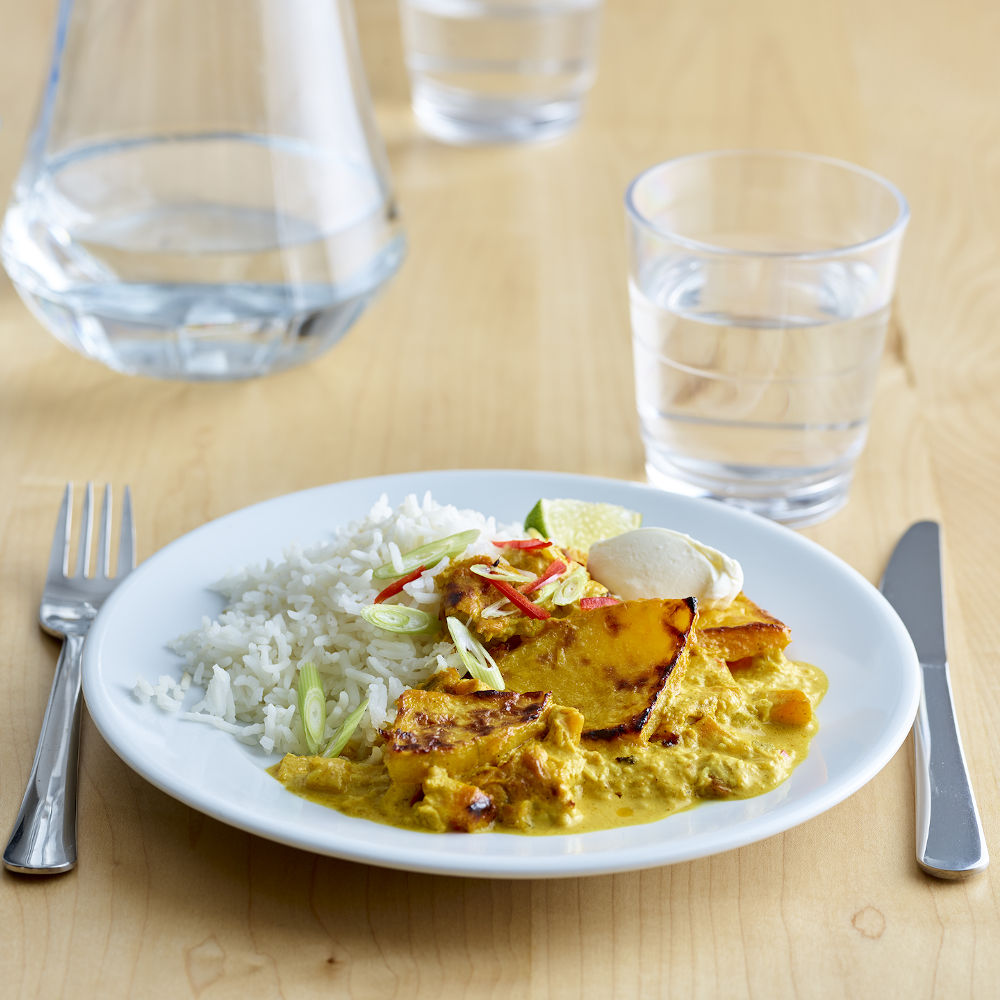 Nutritional Information
| Typical values | Per Serving |
| --- | --- |
| Energy | 1106.0 kJ |
| Energy | 264.3 kcal |
| Fat | 15.9 g |
| Carb | 27.7 g |
| Protein | 5.7 g |
| Saturated fat | 8.6 g |
| Salt | 0.9 g |
| Dietary fibre | 4.4 g |
| Sugars | 12.1 g |