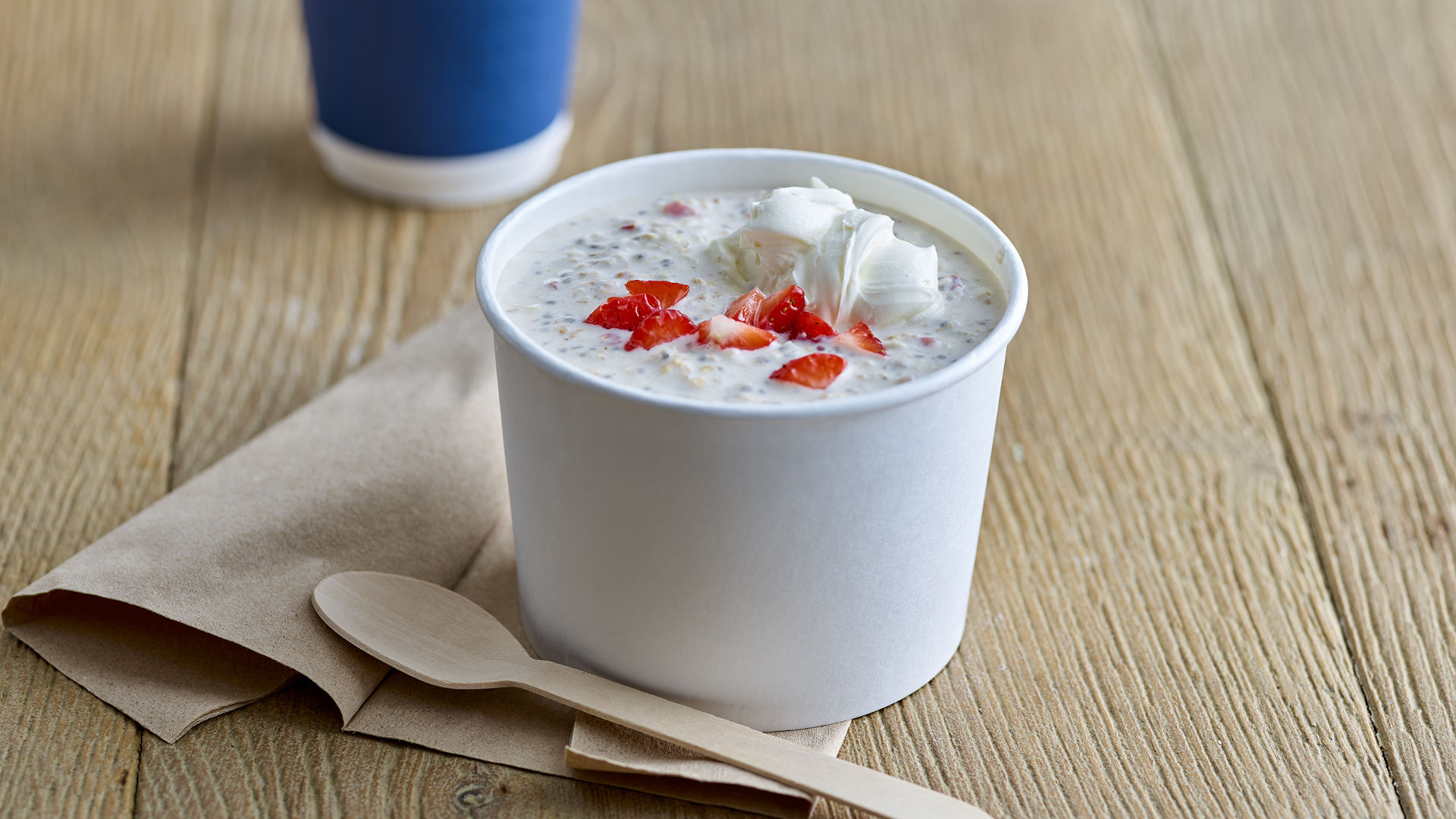 Strawberry Cheesecake Overnight Oats
A recipe developed exclusively for Philadelphia Professional by Jessica Ayling
The makings of the
Strawberry Cheesecake Overnight Oats
1

Starting with the dry and moving to the wet, add all the ingredients to a resealable jar.

2

Close the lid and shake vigorously to blend. This should take approximately 3-5 minutes.

3

Refrigerate for a minimum of 4 hours, ideally overnight. Shake well before serving. Option to add a few strawberries and a dollop of Philadelphia on top to garnish.
Enjoy creating
Strawberry Cheesecake Overnight Oats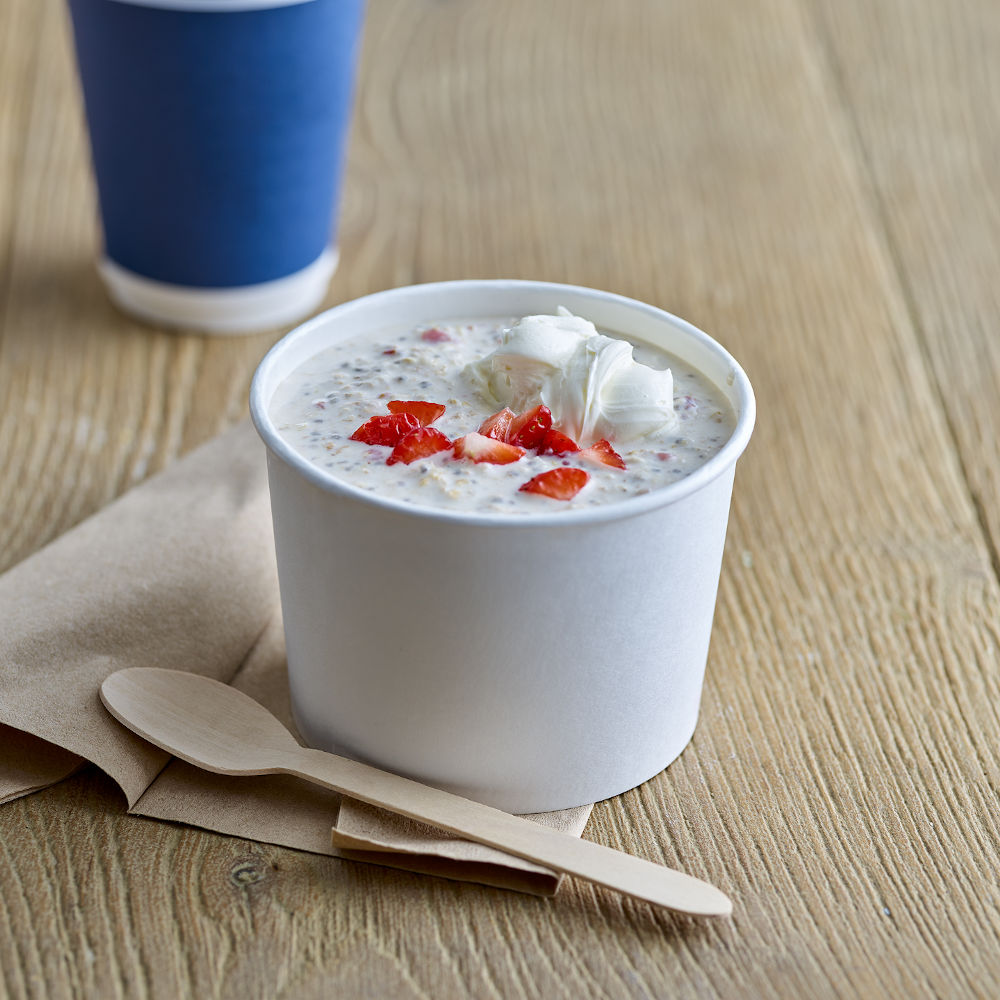 Nutritional Information
| Typical values | Per Serving |
| --- | --- |
| Energy | 1784.0 kJ |
| Energy | 426.4 kcal |
| Fat | 15.5 g |
| Carb | 52.7 g |
| Protein | 13.9 g |
| Saturated fat | 5.8 g |
| Salt | 0.7 g |
| Dietary fibre | 9.2 g |
| Sugars | 20.5 g |