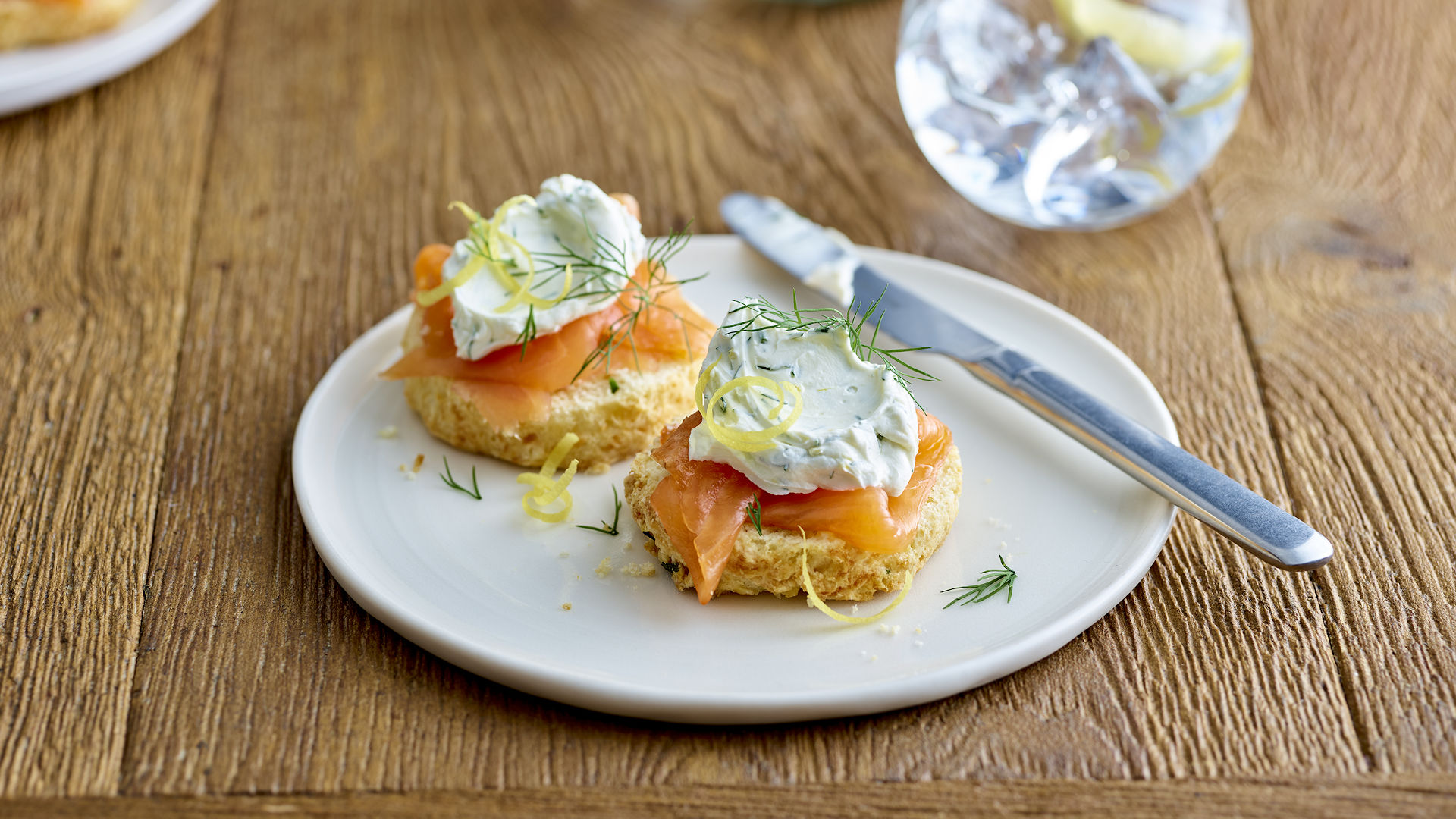 'Smokin Bros' Smoked Salmon, Philly and Chive Scones
A recipe developed exclusively for Philadelphia Professional by Jonny Pons
The makings of the
'Smokin Bros' Smoked Salmon, Philly and Chive Scones
1

Place all scone ingredients in a mixer, except for the milk and egg, slowly paddle mix until it is a crumble texture.

2

Add the egg and milk, being careful not to over work. When the dough starts to come together take it off the mixer and finish by hand.

3

Roll out to 2 cm thick and cut with a 4-5 cm cutter. Once cut, place on parchment, egg wash and bake at 160 °C for 12-15 minutes.

4

Combine all Philly mix ingredients together with a spoon. Put in a piping bag ready for service.

5

Warm the scone in an oven at 180 °C for 3-4 minutes. Cut in half and place the smoked salmon on top. Generously pipe on the Philly dill mix and garnish with fresh lemon zest and sprig of dill.
Enjoy creating
'Smokin Bros' Smoked Salmon, Philly and Chive Scones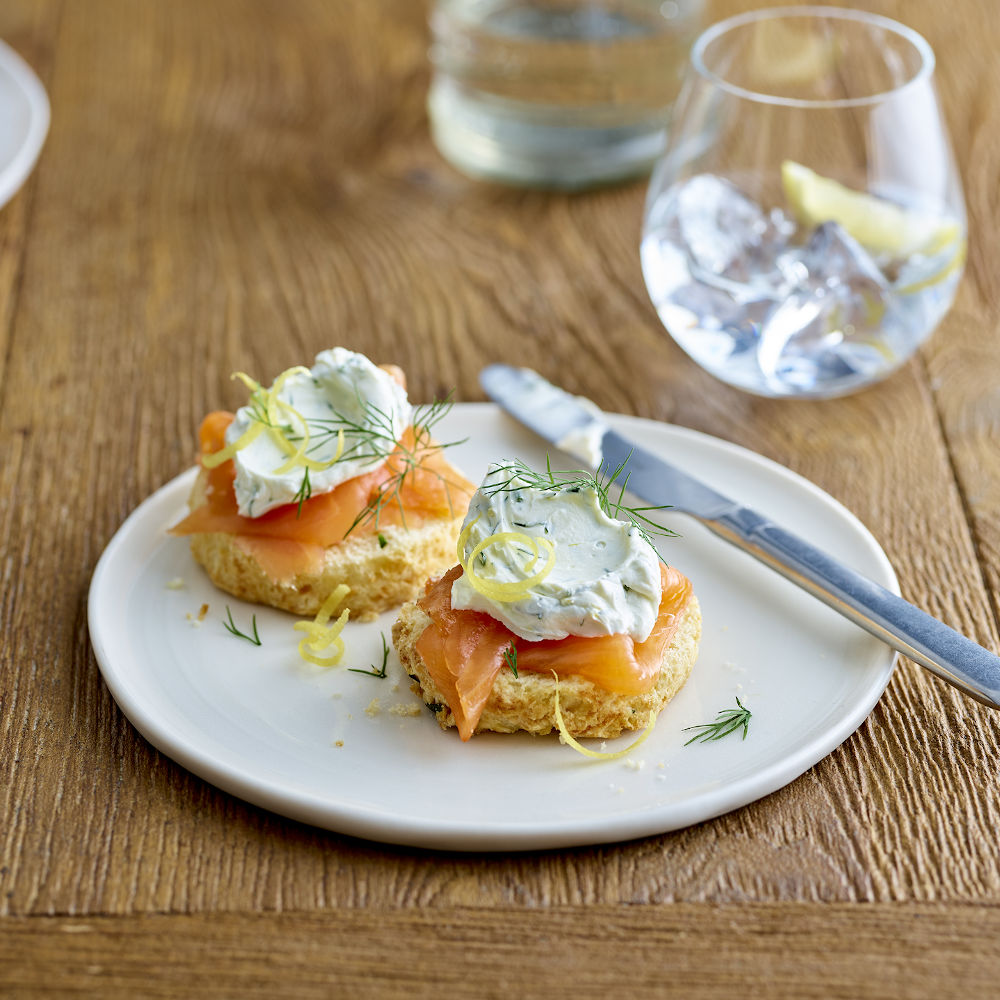 Nutritional Information
| Typical values | Per Serving |
| --- | --- |
| Energy | 1537.0 kJ |
| Energy | 367.4 kcal |
| Fat | 18.6 g |
| Carb | 36.5 g |
| Protein | 14.0 g |
| Saturated fat | 11.5 g |
| Salt | 3.2 g |
| Dietary fibre | 1.5 g |
| Sugars | 1.9 g |