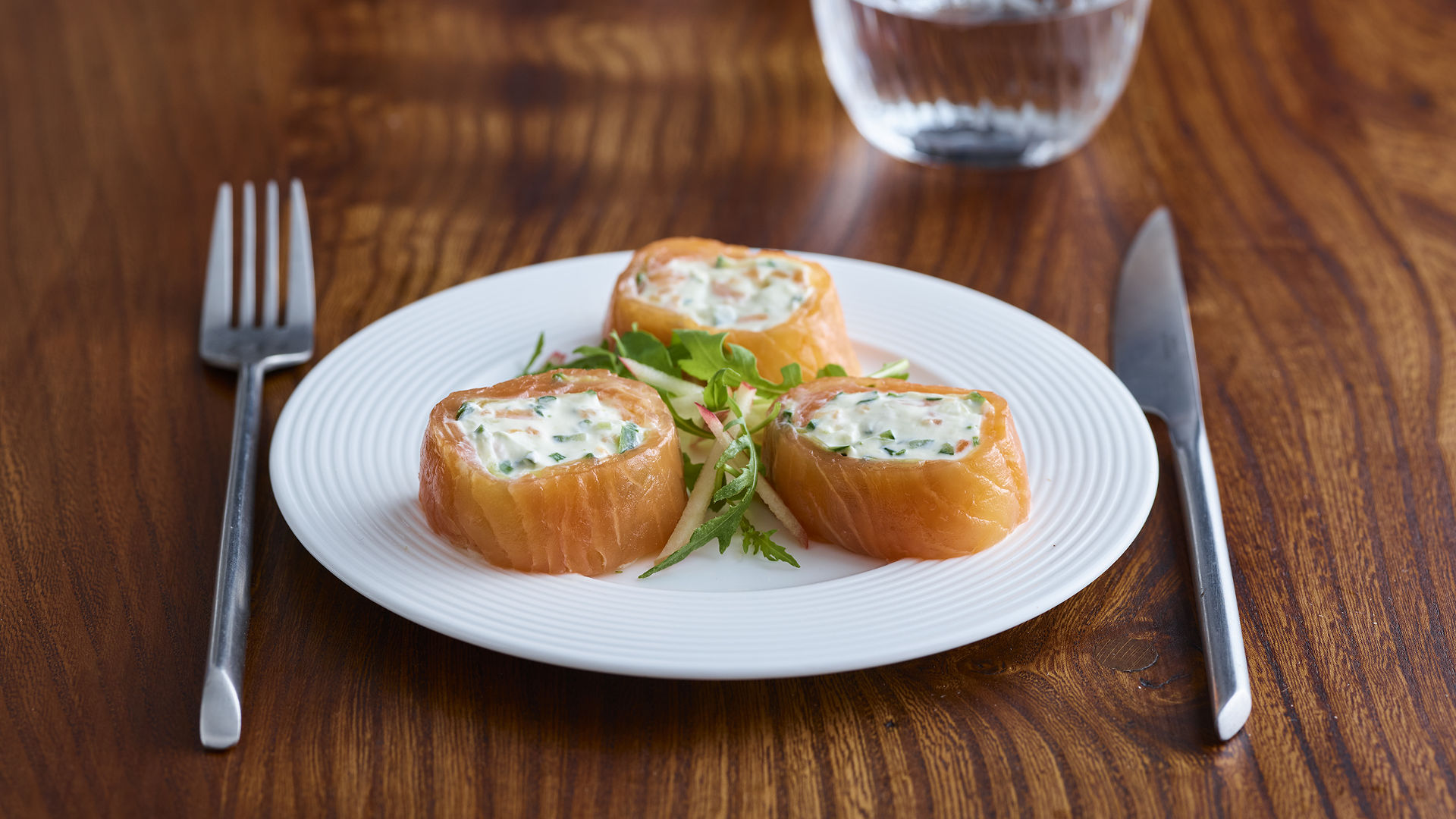 Smoked Salmon & Philly Roulade
A recipe developed exclusively for Philadelphia Professional by Dean Crews
The makings of the
Smoked Salmon & Philly Roulade
1

Lay out the slices of salmon onto some cling film (reserving 25 g of salmon to chop into the filling). Use plenty of cling film so there is at least 5 cm overhang on each edge. Overlap the salmon so it is all touching and go over it with a rolling pin to make sure it is all level.

2

Slice the cucumber lengthways on a mandolin or slicer. The slices need to be as thin as possible and are then to be layered over the salmon. Go over the cucumber again with the rolling pin to push into the salmon.

3

Cut away the seeds from the remaining cucumber, chop finely (roughly same size as the salmon).

4

Add the Philadelphia and crème fraiche to the chopped cucumber and salmon, then season to taste with salt and black pepper.

5

Add finely chopped chives and lime zest. Mix thoroughly and pipe down the centre of the salmon and cucumber.

6

Fold the bottom end over to roll into a sausage shape. Roll until tight and allow to chill in the fridge for 4 hours minimum.

7

Slice with cling film on then remove and serve with a seasonal green salad.
Enjoy creating
Smoked Salmon & Philly Roulade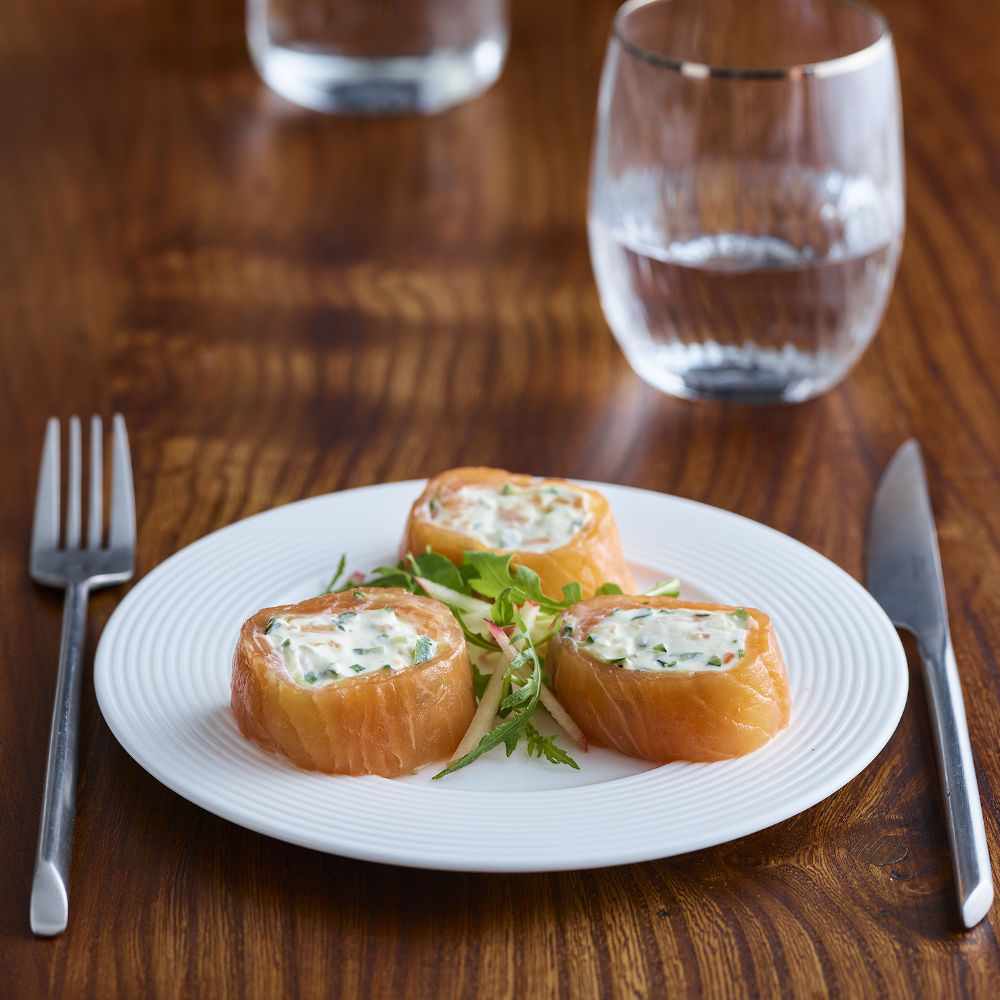 Nutritional Information
| Typical values | Per Serving |
| --- | --- |
| Energy | 926.0 kJ |
| Energy | 221.3 kcal |
| Fat | 16.6 g |
| Carb | 2.3 g |
| Protein | 15.2 g |
| Saturated fat | 10.2 g |
| Salt | 1.7 g |
| Dietary fibre | 0.7 g |
| Sugars | 2.1 g |