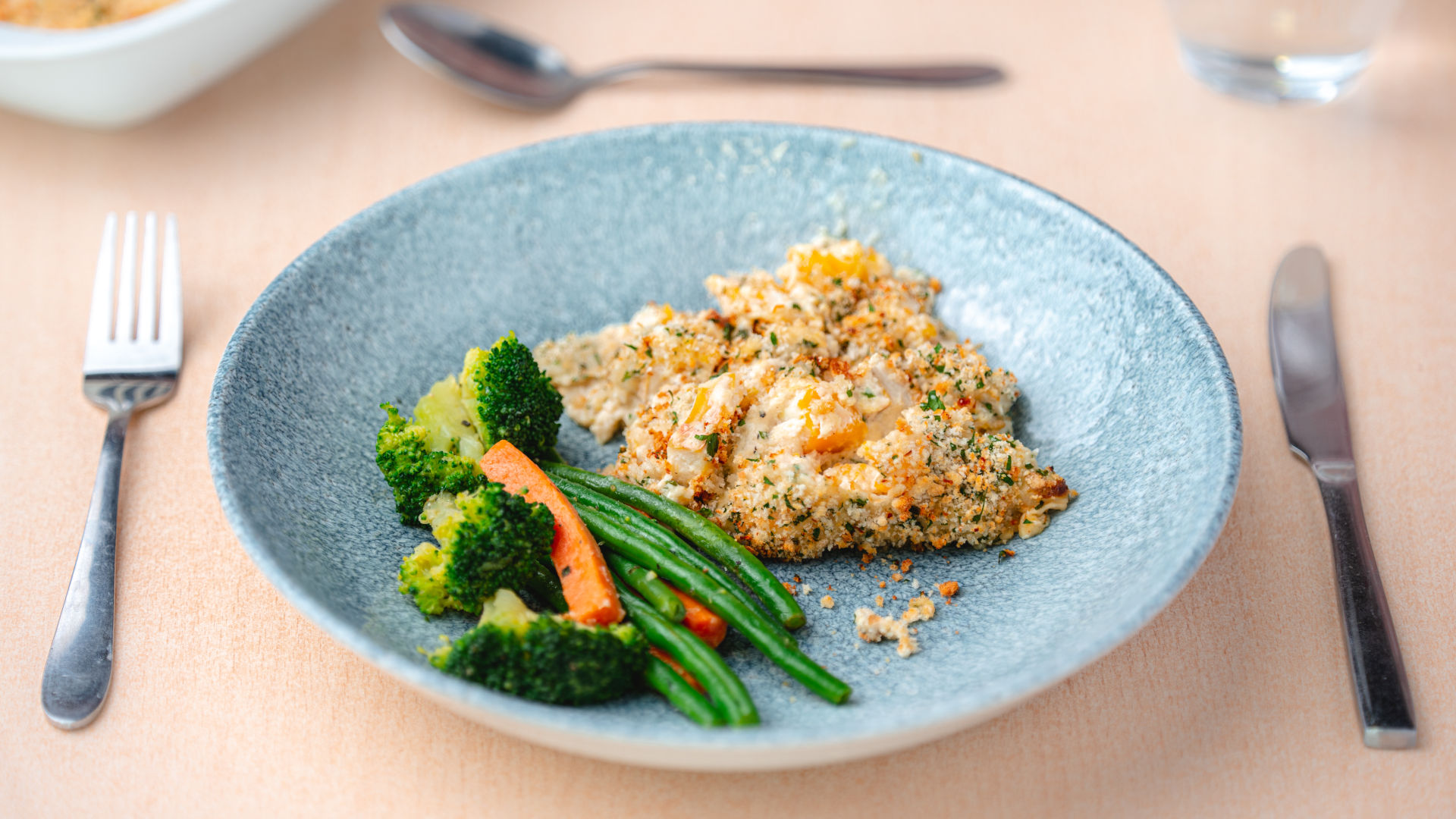 Smoked Haddock & Philly Mornay
A recipe developed exclusively for Philadelphia Professional by Aaron Watson
The makings of the
Smoked Haddock & Philly Mornay
1

Mix the panko breadcrumbs, parsley and parmesan together in a small bowl for later.

2

Place the milk, double cream and the smoked haddock fillets in a high sided pan ensuring the fish is covered by the liquid.

3

Heat on a low heat for 10 minutes, the liquid should be boiling gently by this point and the fish should be cooked through.

4

Remove the smoked haddock from the liquid.

5

In a separate large saucepan melt the butter then add the flour and mix until a roux is formed then cook out for 2 minutes.

6

Gradually add the liquid to the roux stirring continuously, once all the liquid is fully mixed in and is now a smooth sauce continue to cook for 2 minutes whilst stirring.

7

Turn off the heat and add the Philly to the sauce and mix until the Philly has fully melted and is incorporated.

8

Season the sauce with salt and white pepper to your liking.

9

Place the smoked haddock fillet in an oven proof serving dish and generously cover with the mornay sauce and then a nice covering of the breadcrumb mix.

10

Place under a preheated grill for a few minutes to gratinate until golden.

11

Serve the smoked haddock either on its own as a light supper or with some baby new potatoes and green beans as a main course.
Enjoy creating
Smoked Haddock & Philly Mornay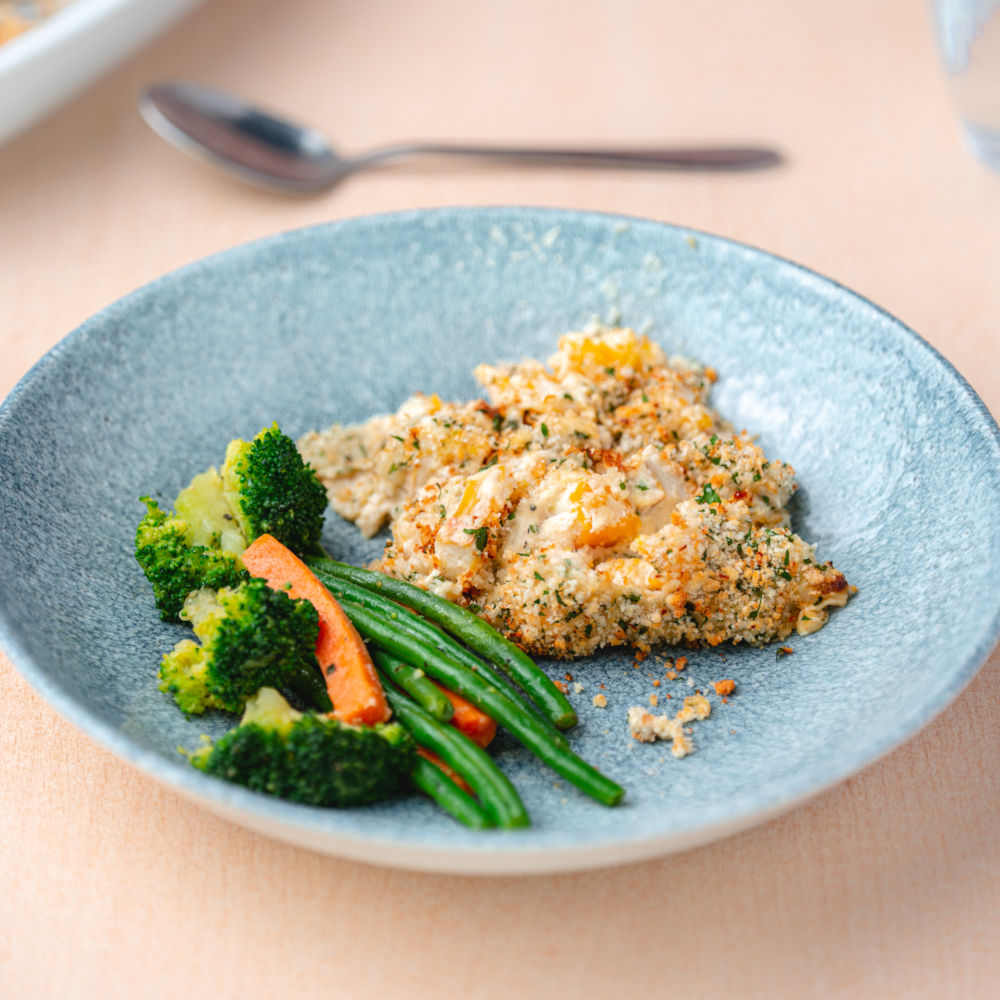 Nutritional Information
| Typical values | Per Serving |
| --- | --- |
| Energy | 2366.0 kJ |
| Energy | 565.5 kcal |
| Fat | 37.0 g |
| Carb | 19.0 g |
| Protein | 38.0 g |
| Saturated fat | 21.0 g |
| Salt | 2.4 g |
| Dietary fibre | 0.7 g |
| Sugars | 7.5 g |