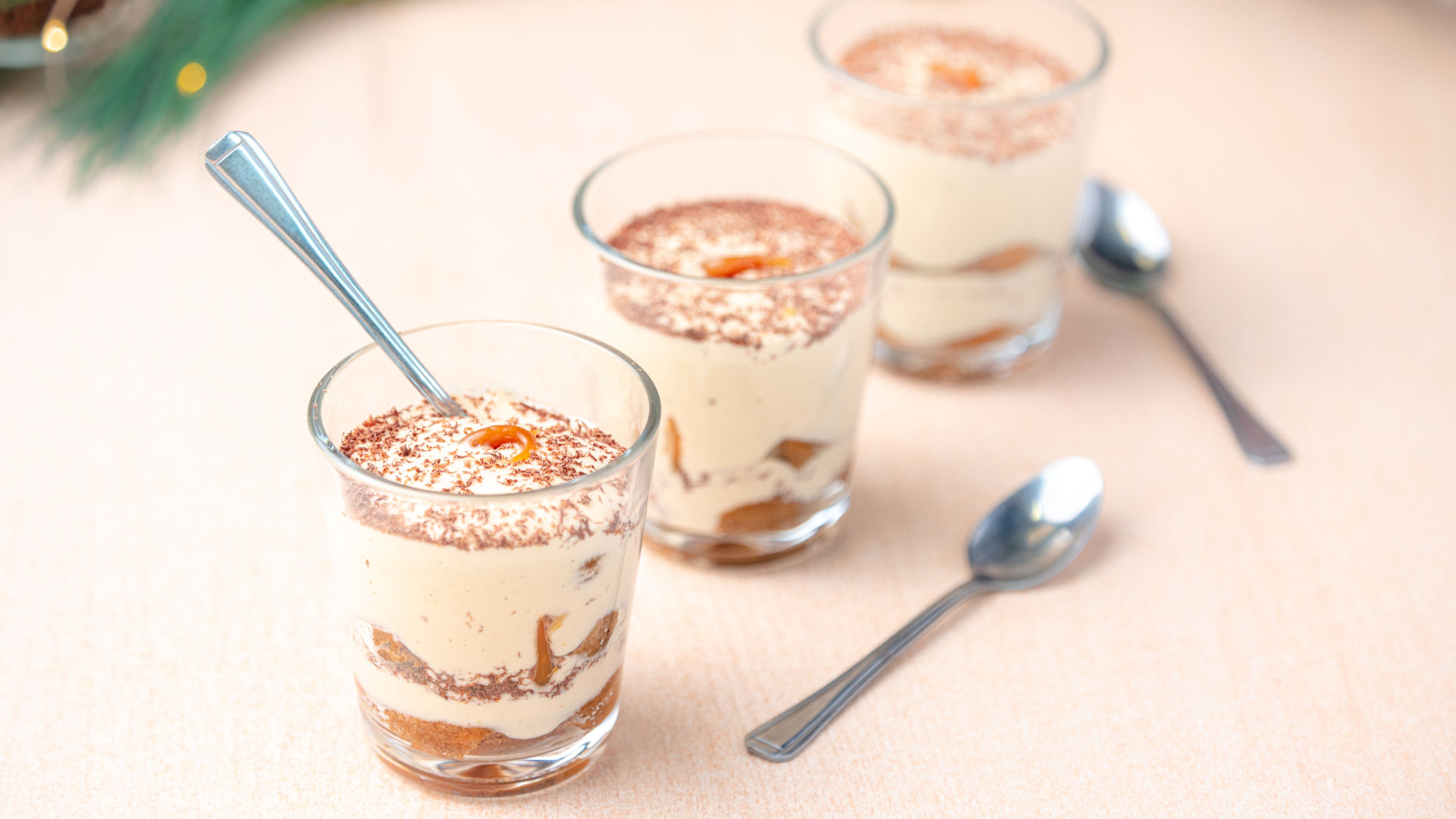 Salted Caramel & Philly "Tiramisu", Roasted Banana, and Sherry Caramel
A recipe developed exclusively for Philadelphia Professional by Dean Crews
The makings of the
Salted Caramel & Philly "Tiramisu", Roasted Banana, and Sherry Caramel
1

Make an espresso as normal and sweeten with the demerara sugar. Allow to cool.

2

Once cool, pour this over the sponge fingers and set aside.

3

In a small pan allow the 100ml of sherry to reduce to a caramel consistency.

4

Bring a pan of water up to a slow simmer.

5

In a metal bowl, mix the 20ml of sherry, eggs, vanilla and caster sugar. Mix this with a large whisk and once combined set over the water and keep whisking. Don't allow the water to touch the bowl and keep whisking until the mixture is fluffy and starts to get firm.

6

Once this is complete, allow to cool slightly and add in all the Philadelphia and the mascarpone, whisking all the time.

7

Once thoroughly combined keep at room temperature.

8

In four presentation glasses, place some salted caramel in the bottom, with a sponge finger on top (its fine if they break).

9

Then spoon over the Philly/egg mixture, then some salted caramel. Repeat this system until all ingredients are gone.

10

Finish the top with some grated chocolate and cocoa powder.

11

Cut a banana in half lengthways and then in half again.

12

Sprinkle the top with some caster sugar and caramelise until crispy.

13

Serve with the banana on the side of the tiramisu, drizzle the caramelised sherry over the top of the banana.
Enjoy creating
Salted Caramel & Philly "Tiramisu", Roasted Banana, and Sherry Caramel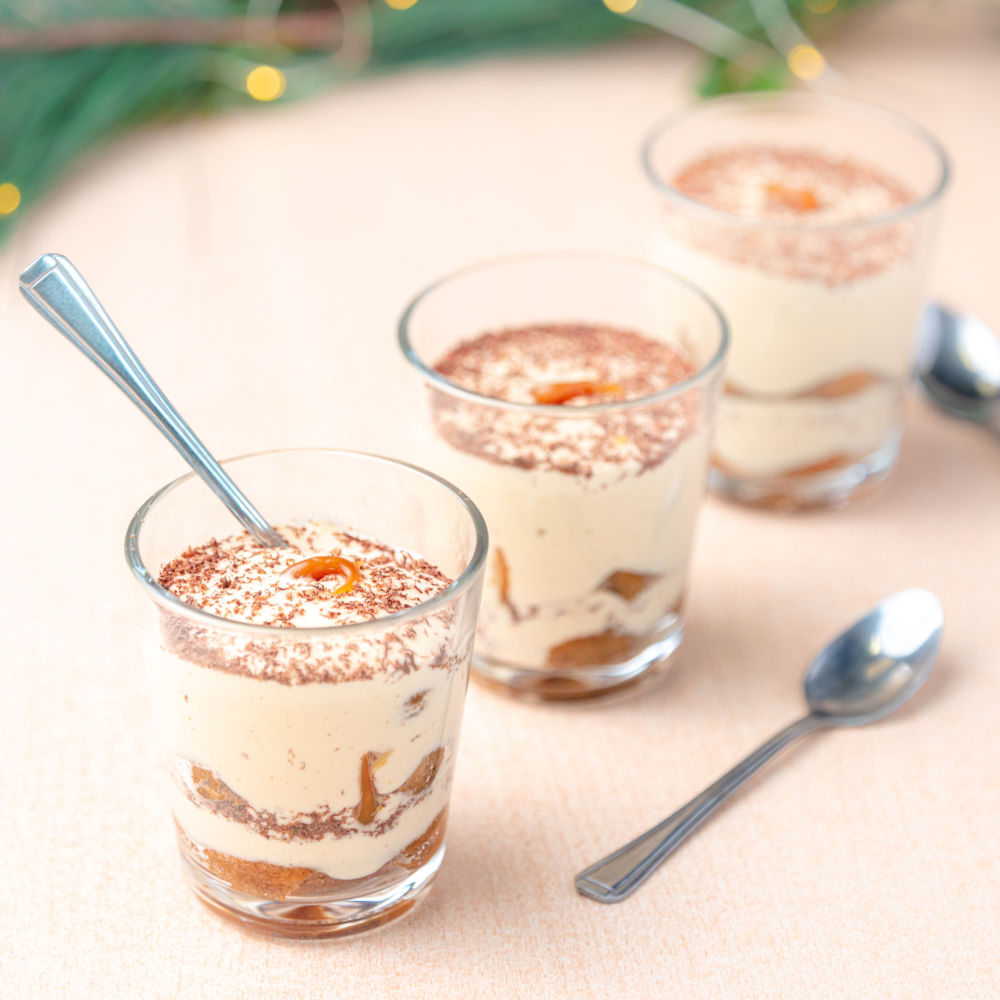 Nutritional Information
| Typical values | Per Serving |
| --- | --- |
| Energy | 2190.0 kJ |
| Energy | 523.4 kcal |
| Fat | 29.0 g |
| Carb | 49.0 g |
| Protein | 8.5 g |
| Saturated fat | 17.0 g |
| Salt | 0.7 g |
| Dietary fibre | 1.7 g |
| Sugars | 43.0 g |