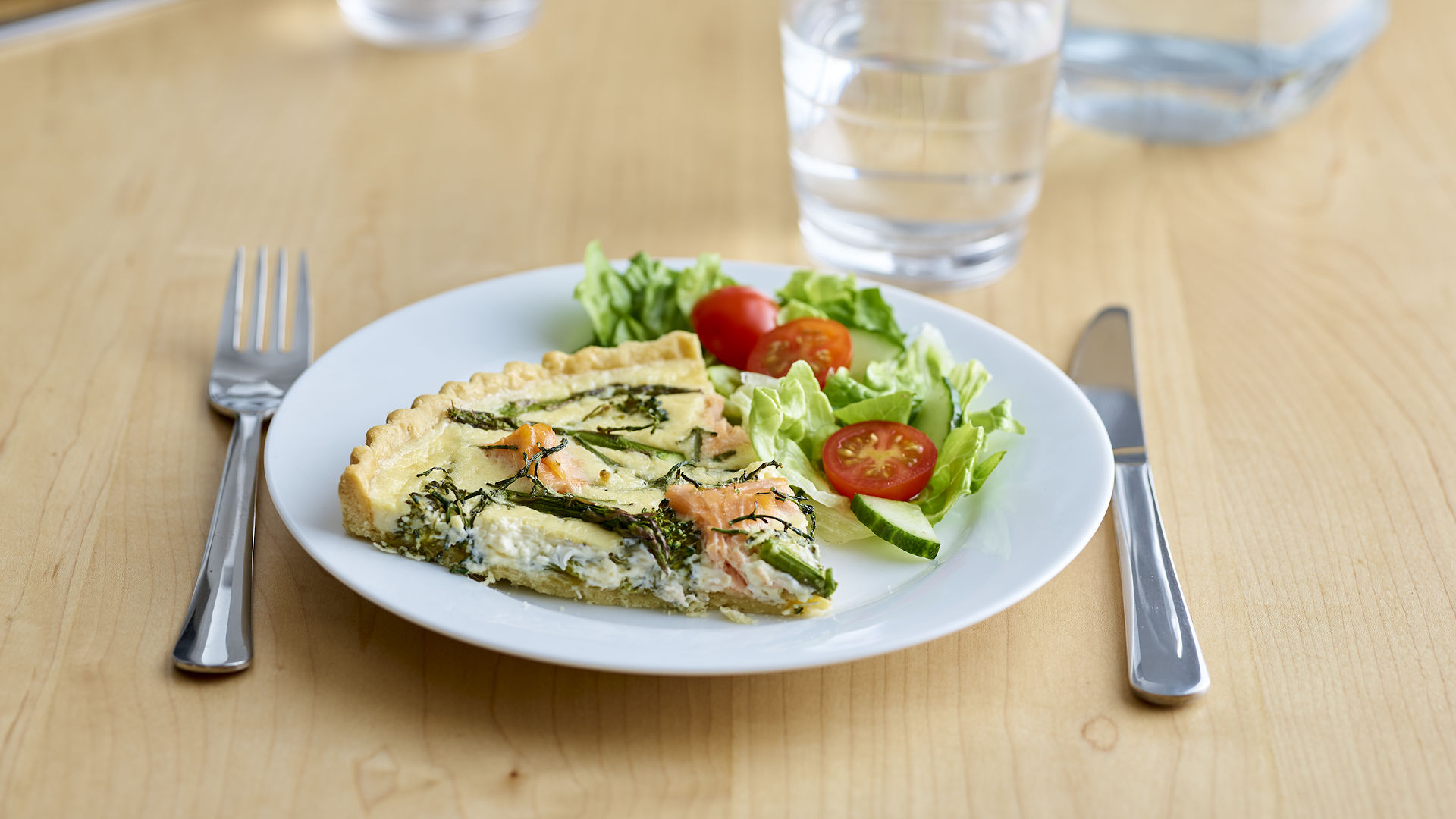 A recipe developed exclusively for Philadelphia Professional by Nicole Pisani
The makings of the
Salmon and Philly Tart
1

For a 23 cm pastry case, blitz the flour and butter in a food processor with a pinch of salt until the mixture resembles fine breadcrumbs.

2

Add the egg yolk and enough water to bring the dough to a firm ball. The less water you add the better, as too much will cause your pastry case to shrink in the oven.

3

Pat the pastry into a flat round on a floured surface then roll out to a rough circle large enough to line the tart tin.

4

Lightly grease and flour the tin, shake out any surplus and lower in the circle of pastry, pushing into the edges without stretching it. Trim the overhanging pastry and place in the fridge to chill for 20 minutes.

5

Set the oven at 200 °C. Put a baking sheet in the oven to warm. Line the pastry case with kitchen foil and baking beans and slide onto the hot baking sheet. Bake for 15 minutes, then remove from the oven and carefully lift the beans and foil out.

6

Return the pastry case to the oven for 5 minutes, until the surface is dry to the touch. Remove from the oven and set aside. Turn the oven temperature down to 180 °C.

7

For the filling, place the salmon in a baking dish, brush with oil or butter, season lightly with salt and pepper and bake for 10 minutes. Remove from the oven and leave to cool a little, then break into large pieces. Place the pieces of fish in the tart case.

8

Chop the tenderstem broccoli, samphire and asparagus roughly. Add to the fish in the tart.

9

Gently whisk the eggs, horseradish, Philadelphia, cheese and whole milk, pour into the case and bake for 25 minutes, or until set.

10

Serve with a simple salad.
Enjoy creating
Salmon and Philly Tart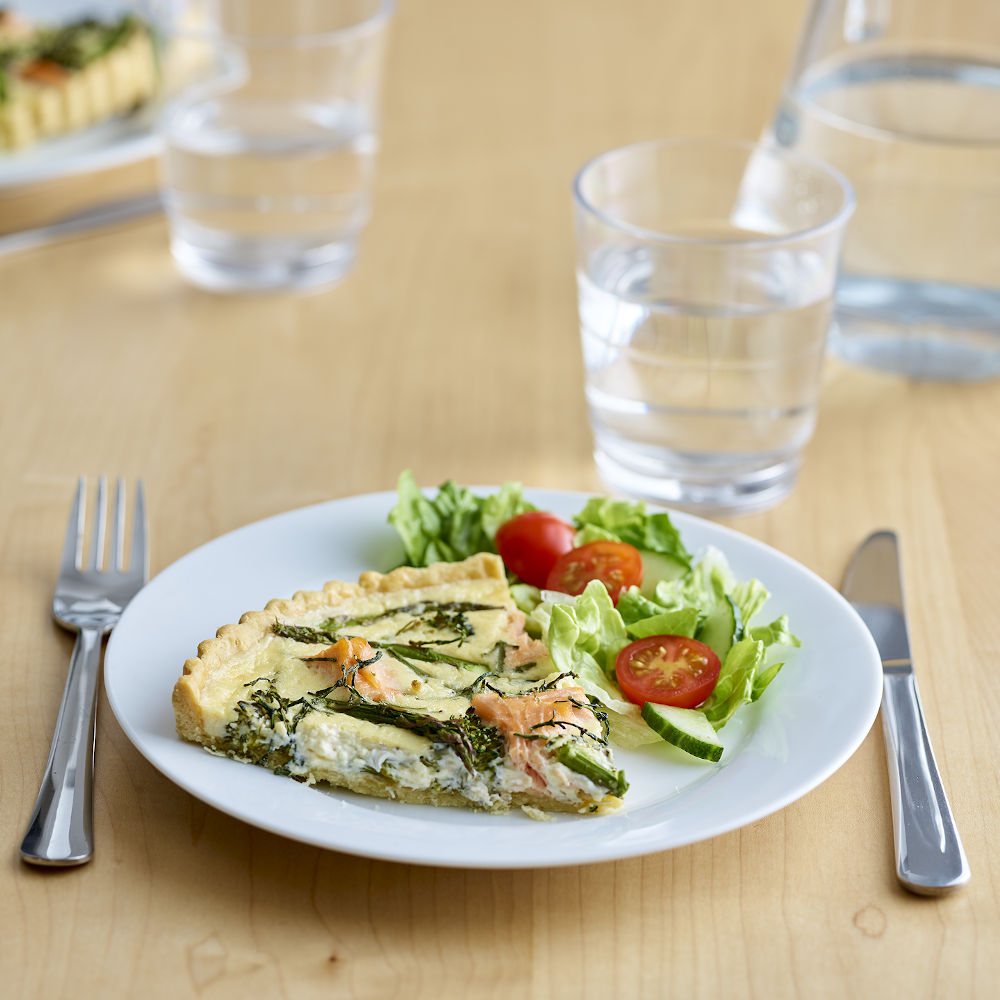 Nutritional Information
| Typical values | Per Serving |
| --- | --- |
| Energy | 1608.0 kJ |
| Energy | 384.3 kcal |
| Fat | 25.6 g |
| Carb | 18.5 g |
| Protein | 20.0 g |
| Saturated fat | 12.0 g |
| Salt | 0.7 g |
| Dietary fibre | 2.2 g |
| Sugars | 3.5 g |