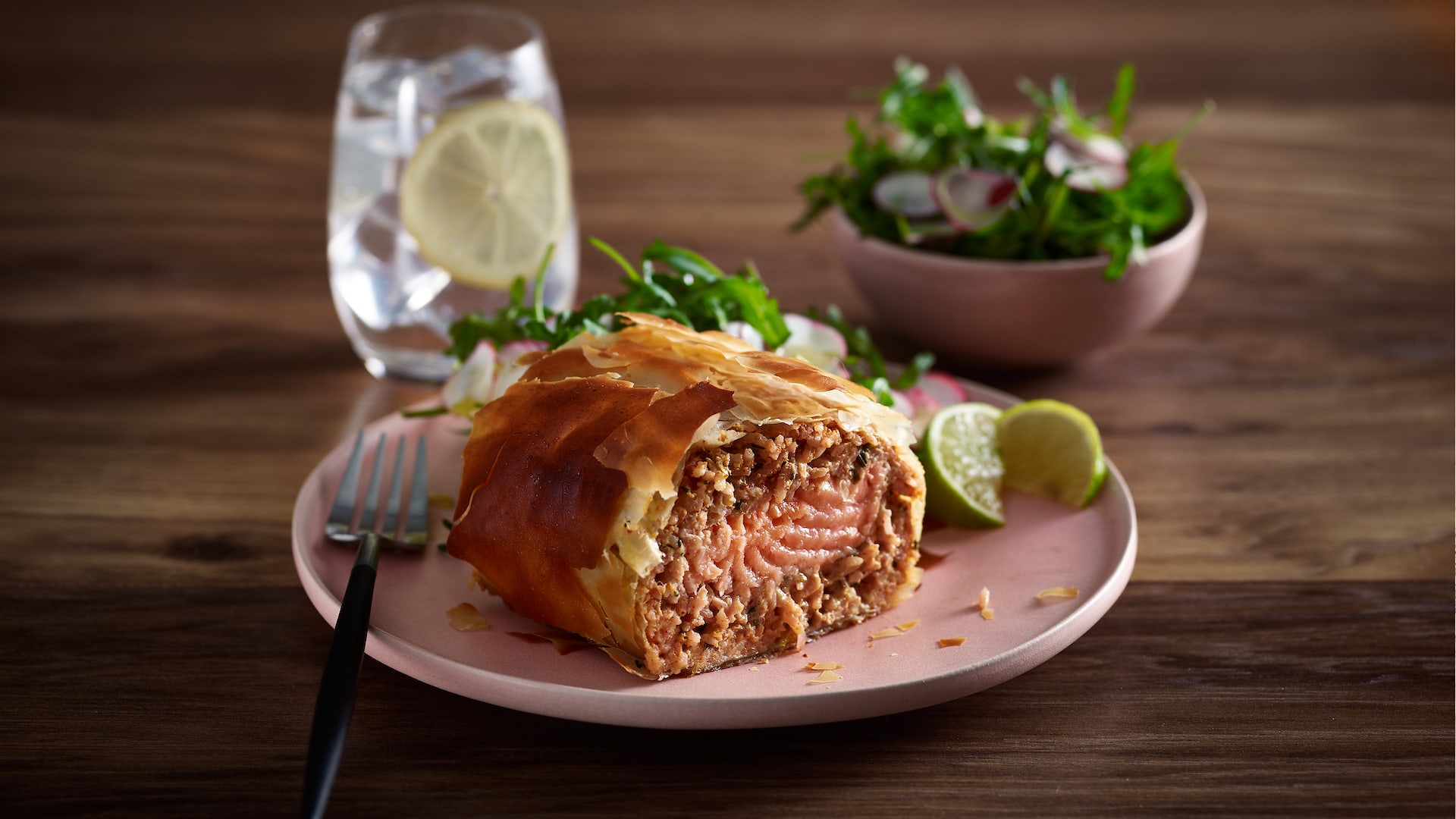 Salmon and Philly Coulibiac with Spring Onion and Rocket Salad
A recipe developed exclusively for Philadelphia Professional by Dean Crews
The makings of the
Salmon and Philly Coulibiac with Spring Onion and Rocket Salad
1

Cook the rice and set aside to cool.

2

In a pan, warm the spices in olive oil until fully dissolved, then add to the rice.

3

Gently mix the lemon rind and juice, herbs and Philadelphia into the rice mixture. If the mix is too stiff add some more lemon juice.

4

Unroll the sheets of filo to make one large rectangle, and then gently brush butter around the edges of the pastry.

5

In the middle of the pastry, place half the rice mix in roughly the same shape as the salmon fillet.

6

Then place the fillet of salmon on top of the rice and cover with the remaining rice mixture.

7

Fold the pastry over to make a tight parcel and gently brush melted butter on the top and sides.

8

Place in the oven at 200 °C for 20 minutes or until the pastry is golden.

9

Allow to cool for 2 minutes before serving.

10

For the salad, thinly slice the onions and radishes and mix them in with the rocket. Dress with olive oil and lime juice.

11

To serve, slice the Coulibiac in half and place alongside the salad mix.
Enjoy creating
Salmon and Philly Coulibiac with Spring Onion and Rocket Salad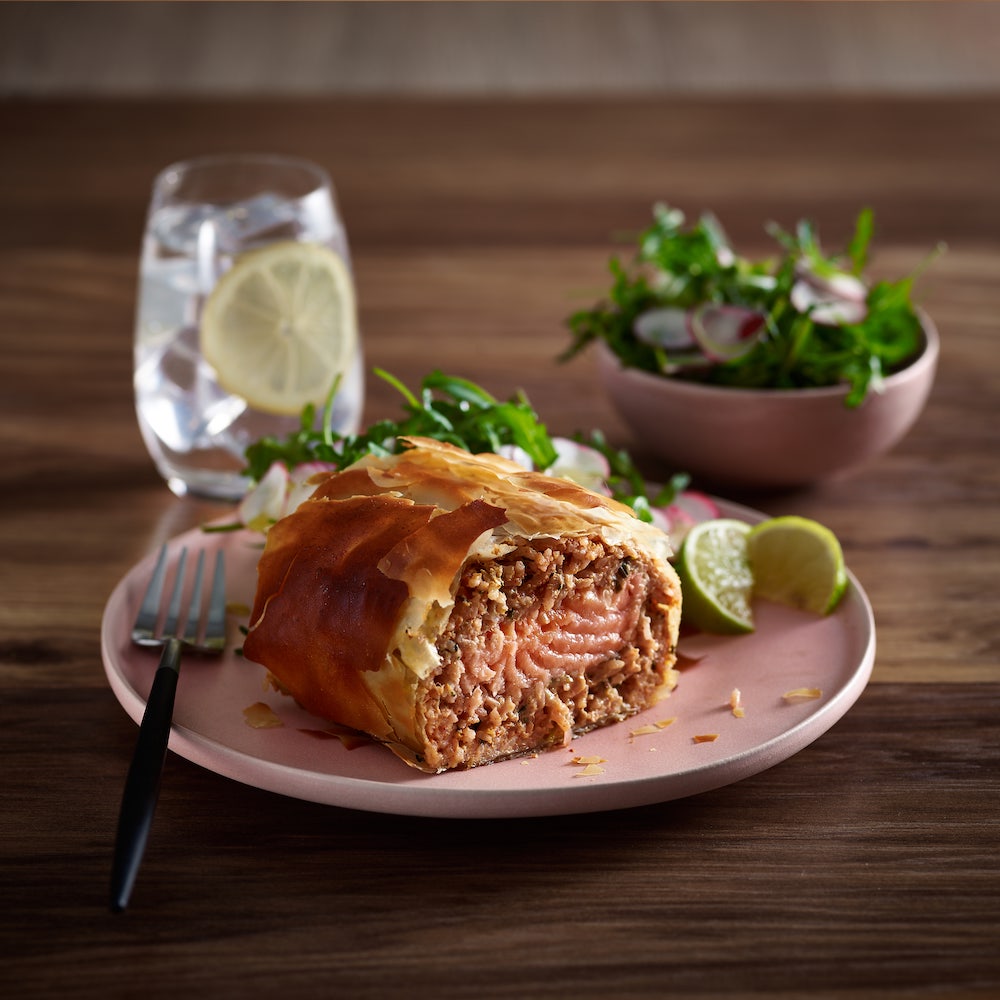 Nutritional Information
| Typical values | Per Serving |
| --- | --- |
| Energy | 4774.0 kJ |
| Energy | 1141.0 kcal |
| Fat | 64.0 g |
| Carb | 92.0 g |
| Protein | 45.0 g |
| Saturated fat | 26.0 g |
| Salt | 2.0 g |
| Dietary fibre | 6.6 g |
| Sugars | 9.8 g |