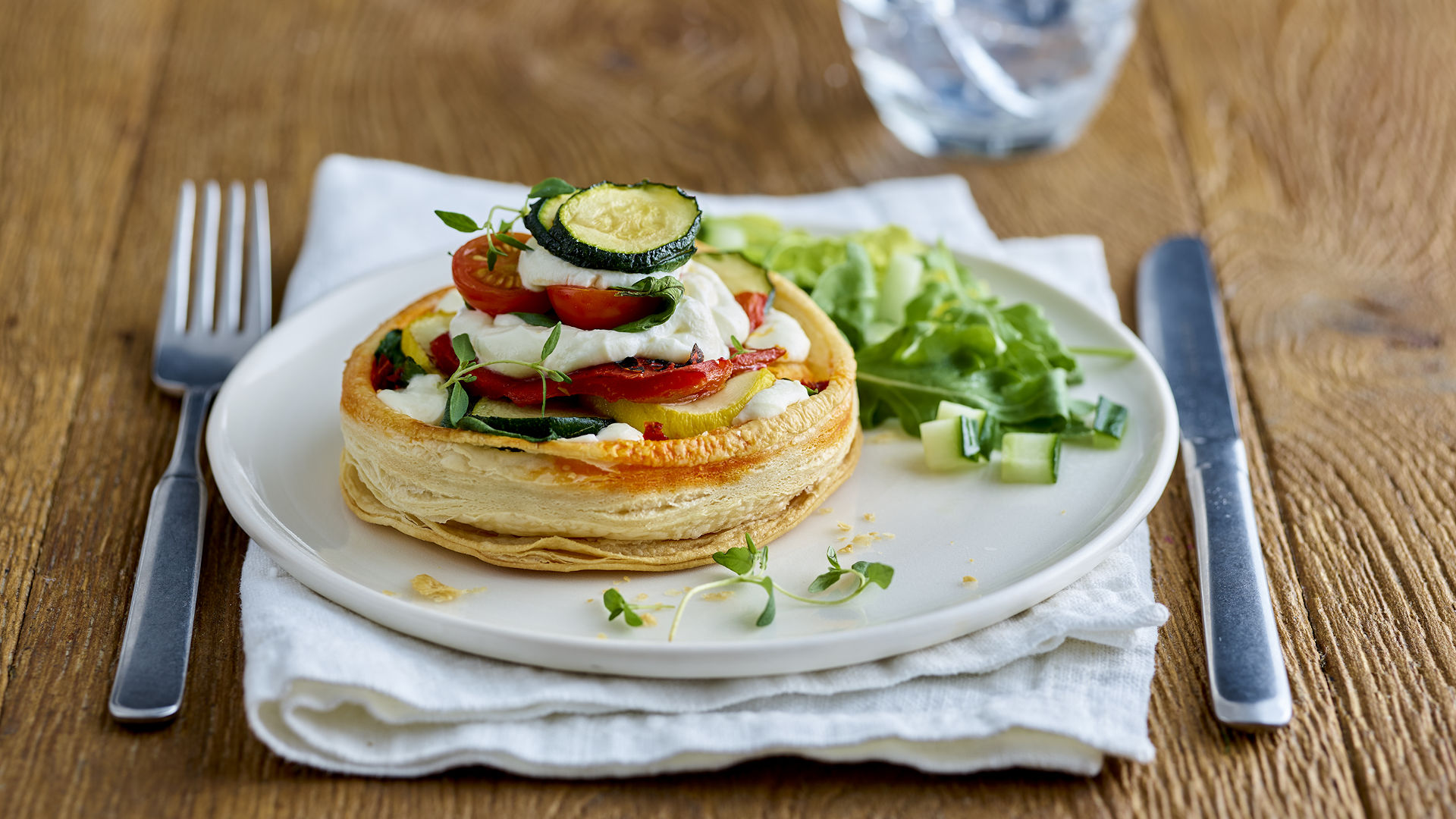 Roasted Vegetables, Philly & Harissa Tarts
A recipe developed exclusively for Philadelphia Professional by Jonny Pons
The makings of the
Roasted Vegetables, Philly & Harissa Tarts
1

Mix the Philadelphia together with the lemon zest, juice and salt and put in a piping bag, ready for filling the tart.

2

Roast peppers on a BBQ or chargrill until the skin is charred. Leave to cool on a tray and with a knife peel away the skin.

3

Remove seeds and cut into 1 cm wide slices. Place in a container with olive oil, thyme and basil stalks and leave to marinate in the fridge.

4

Roll out the puff pastry, prick with a fork, then line a 10 cm tart mould.

5

Egg wash and then bake at 190 °C for 12-16 minutes until golden brown.

6

Wilt down a large handful of spinach. Pan fry the courgette slices and cherry tomatoes very quickly. Leave on a J-cloth ready to build the tart.

7

Put half of the spinach in the tart case, add a few pipes of Philly mix and some harissa at the bottom. Then, build up the tart in layers with courgette, pepper, Philly mix, basil leaves and tomato.

8

Bake on 180 °C for 6 minutes and serve on a bed of the remaining spinach.
Enjoy creating
Roasted Vegetables, Philly & Harissa Tarts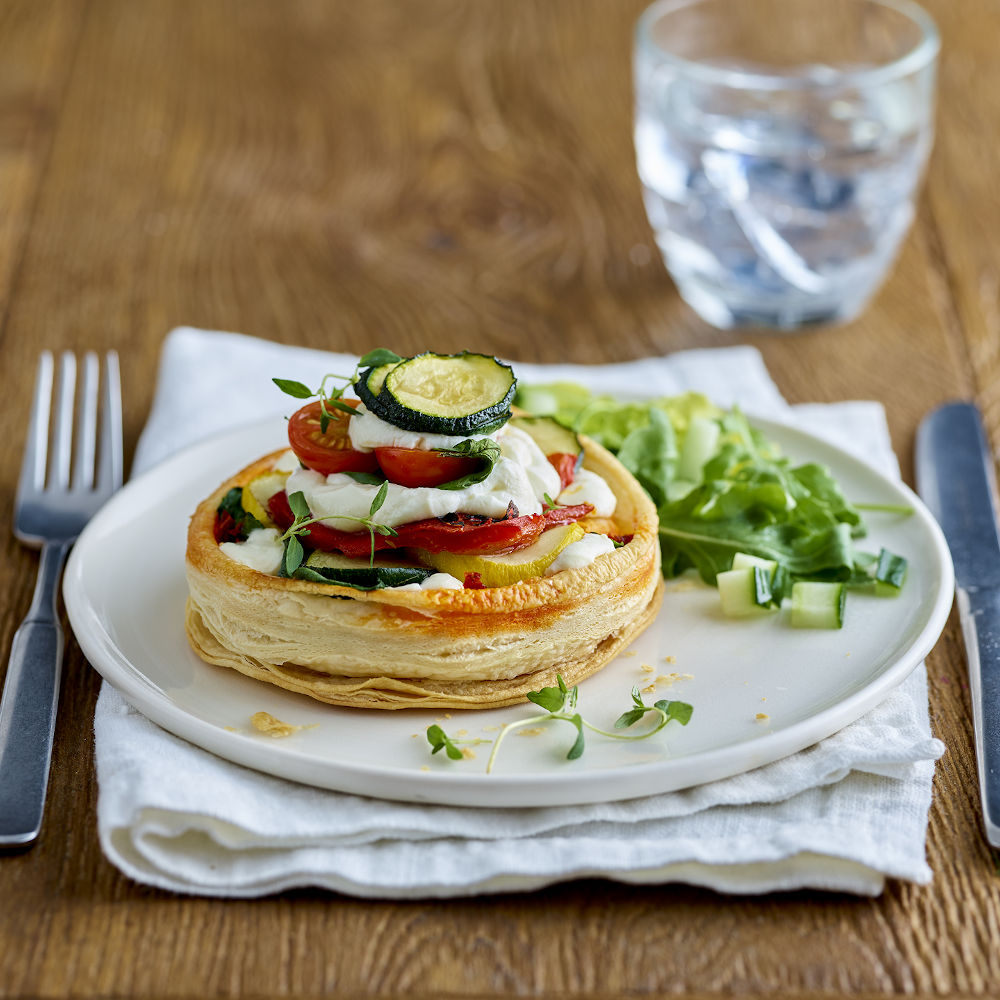 Nutritional Information
| Typical values | Per Serving |
| --- | --- |
| Energy | 1742.0 kJ |
| Energy | 416.3 kcal |
| Fat | 27.7 g |
| Carb | 32.5 g |
| Protein | 6.9 g |
| Saturated fat | 11.9 g |
| Salt | 1.2 g |
| Dietary fibre | 3.0 g |
| Sugars | 5.2 g |