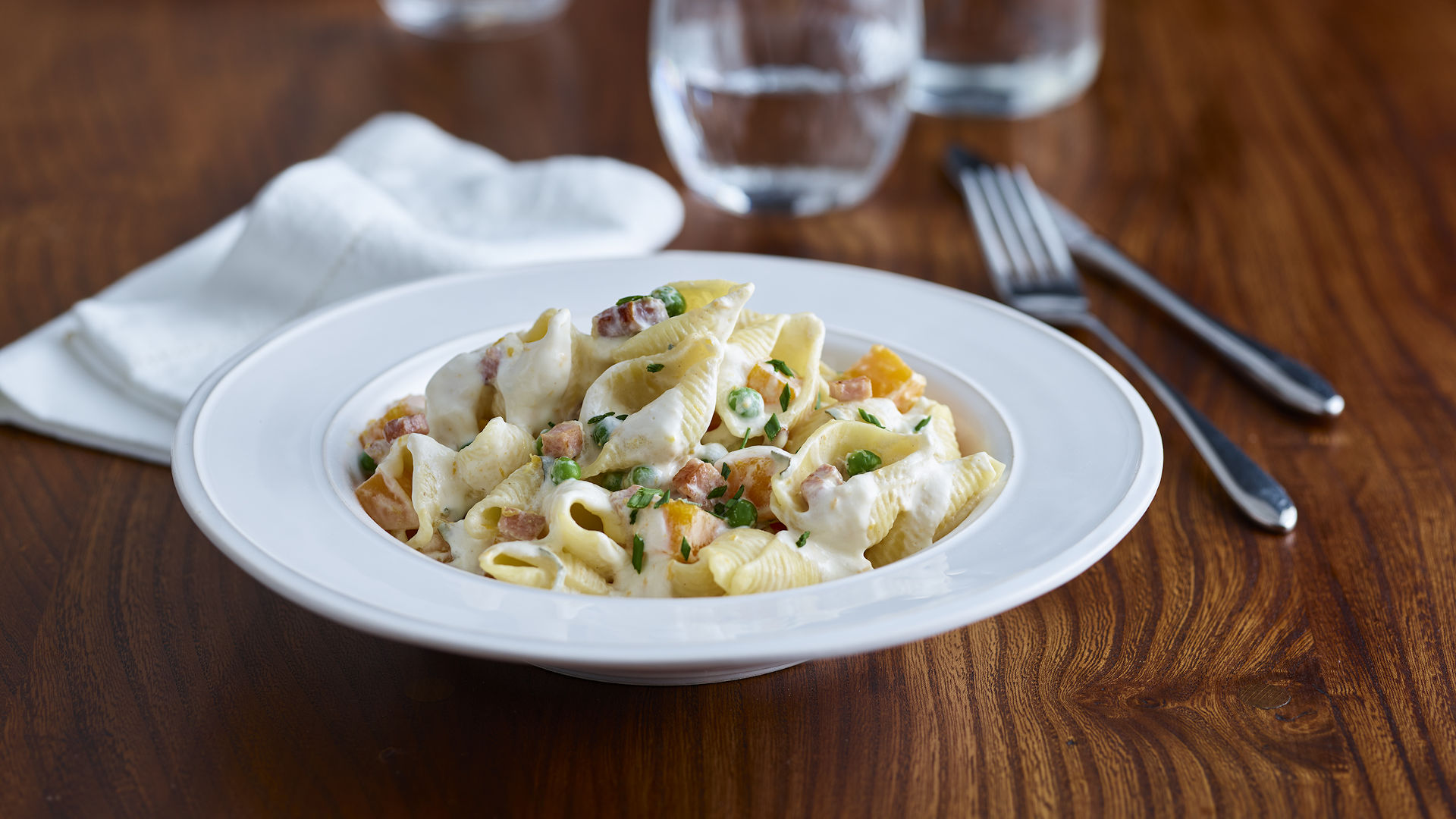 Roasted Squash, Pea, Bacon and Philly Pasta
A recipe developed exclusively for Philadelphia Professional by Dean Crews
The makings of the
Roasted Squash, Pea, Bacon and Philly Pasta
1

Cook the squash in a pan of salted boiling water until tender and once cooked drain and allow to steam dry until cool.

2

Cook the pancetta in a dry pan until coloured and add in the sage and squash. Season with black pepper but no salt, as the bacon will already be salty.

3

Place a pan of water on for the pasta and once at a rolling boil add pasta, following the pack's cooking time.

4

Add the peas to the pancetta pan direct from the freezer and once defrosted add the Philadelphia and allow to warm through. Remove from heat and add the lemon zest and juice.

5

Once cooked add the pasta direct to the pan. Take off the heat and add 2 tbsp of the pasta water to the pan and serve.
Enjoy creating
Roasted Squash, Pea, Bacon and Philly Pasta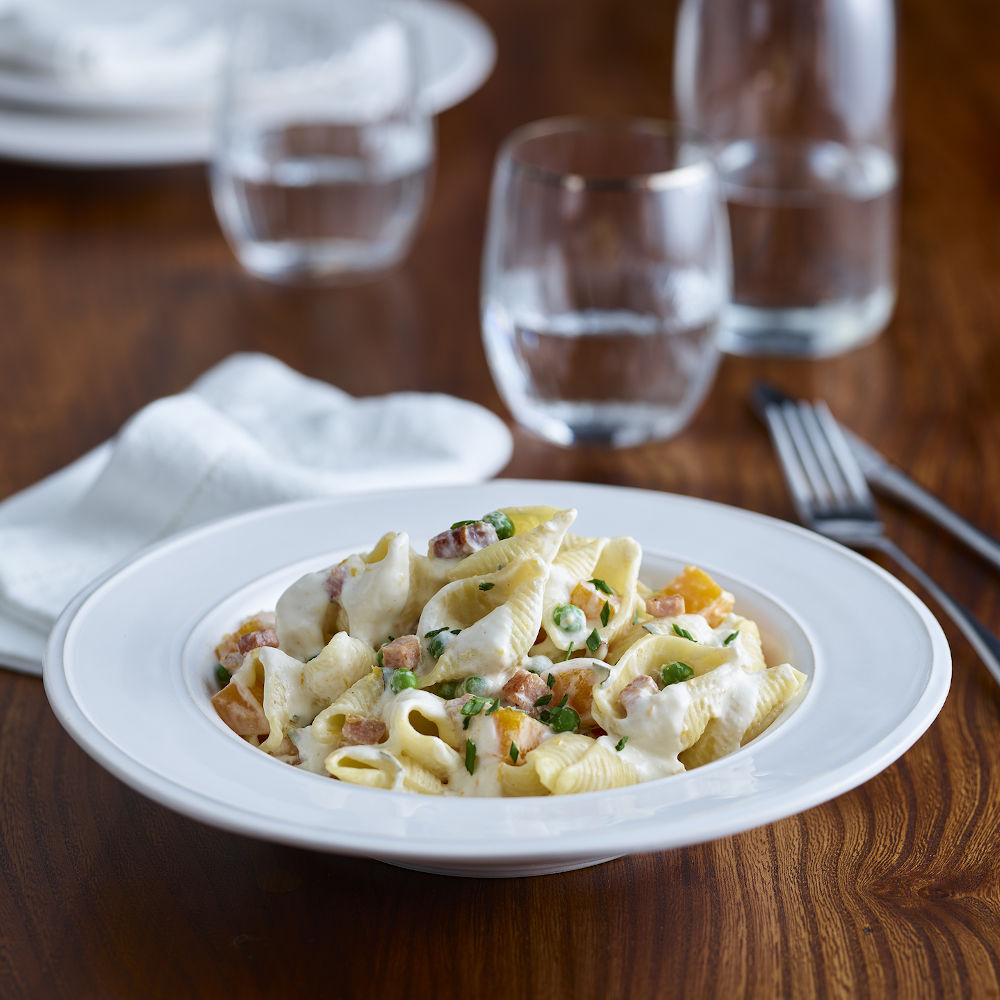 Nutritional Information
| Typical values | Per Serving |
| --- | --- |
| Energy | 2383.0 kJ |
| Energy | 569.6 kcal |
| Fat | 15.8 g |
| Carb | 80.1 g |
| Protein | 26.2 g |
| Saturated fat | 8.9 g |
| Salt | 1.6 g |
| Dietary fibre | 10.1 g |
| Sugars | 11.8 g |