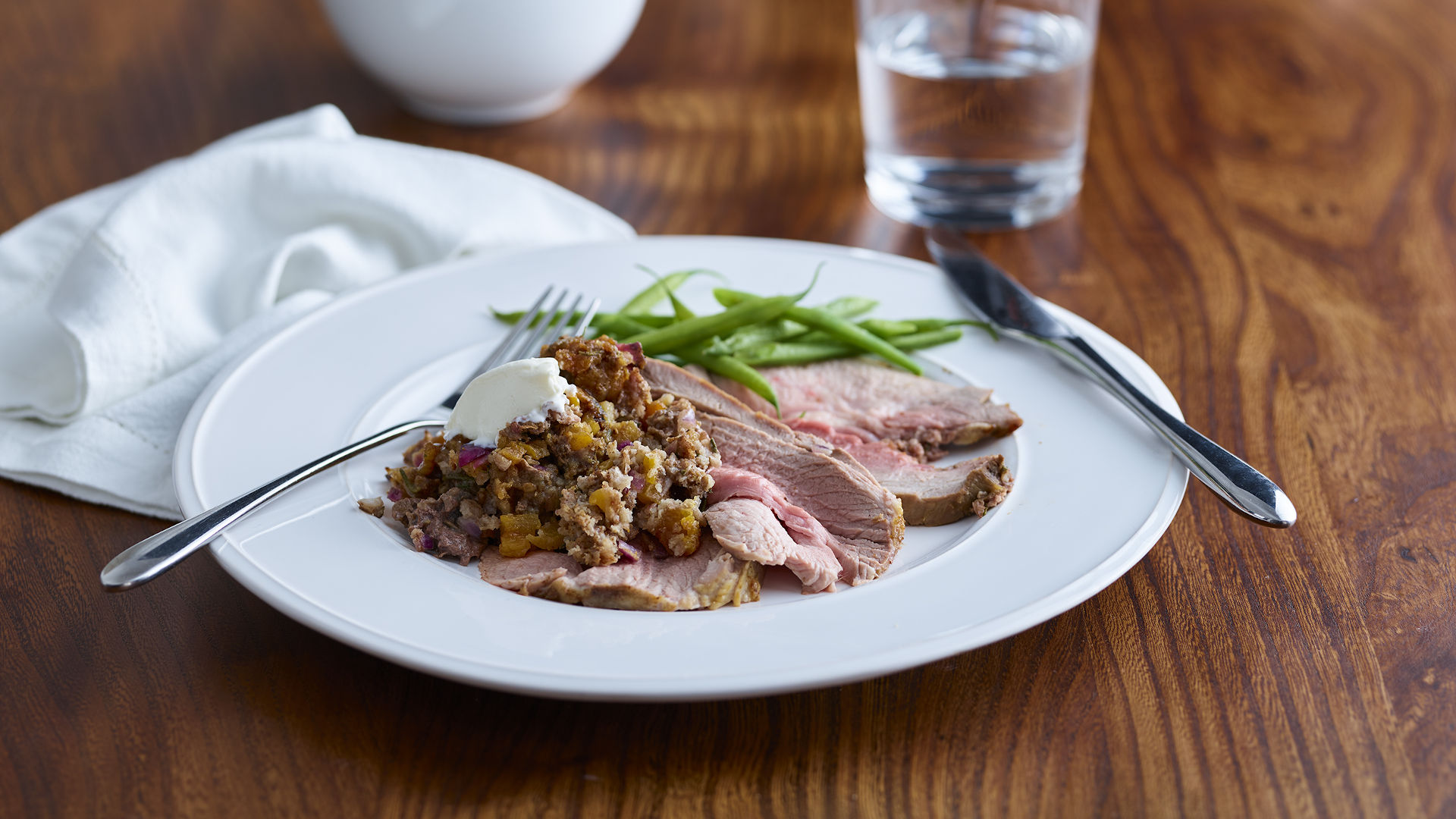 Roasted Lamb Leg filled with Moroccan Philly Stuffing
A recipe developed exclusively for Philadelphia Professional by Dean Crews
The makings of the
Roasted Lamb Leg filled with Moroccan Philly Stuffing
1

Mix the salt, dried apricots, breadcrumbs, onion, rosemary, 3 tsp of ras el hanout, garlic and minced lamb in a bowl, season and stir.

2

Using clean hands add the Philadelphia and squeeze all the ingredients together. It will seem dry at this stage but this is to allow for the cooking juices from the lamb to be absorbed.

3

Open the lamb up if on the bone, remove the large bone and leave in the smaller leg bone. Fill the void with the stuffing by pushing it in as far as it will go. Close the lamb up and turn over.

4

Rub the outside with oil and the remaining 1 tsp of ras el hanout.

5

Wrap in tin foil and cook in the oven at 180 °C for 20 minutes for every 500 g and add another 20 minutes to the end.

6

In the final 20 minutes of cooking, take the foil off and carry on cooking. This should yield a medium level of cooking.

7

When done, wrap in foil and rest for 30 minutes at room temp before serving.

8

Serve with fresh green beans, cous cous or a summer salad.
Enjoy creating
Roasted Lamb Leg filled with Moroccan Philly Stuffing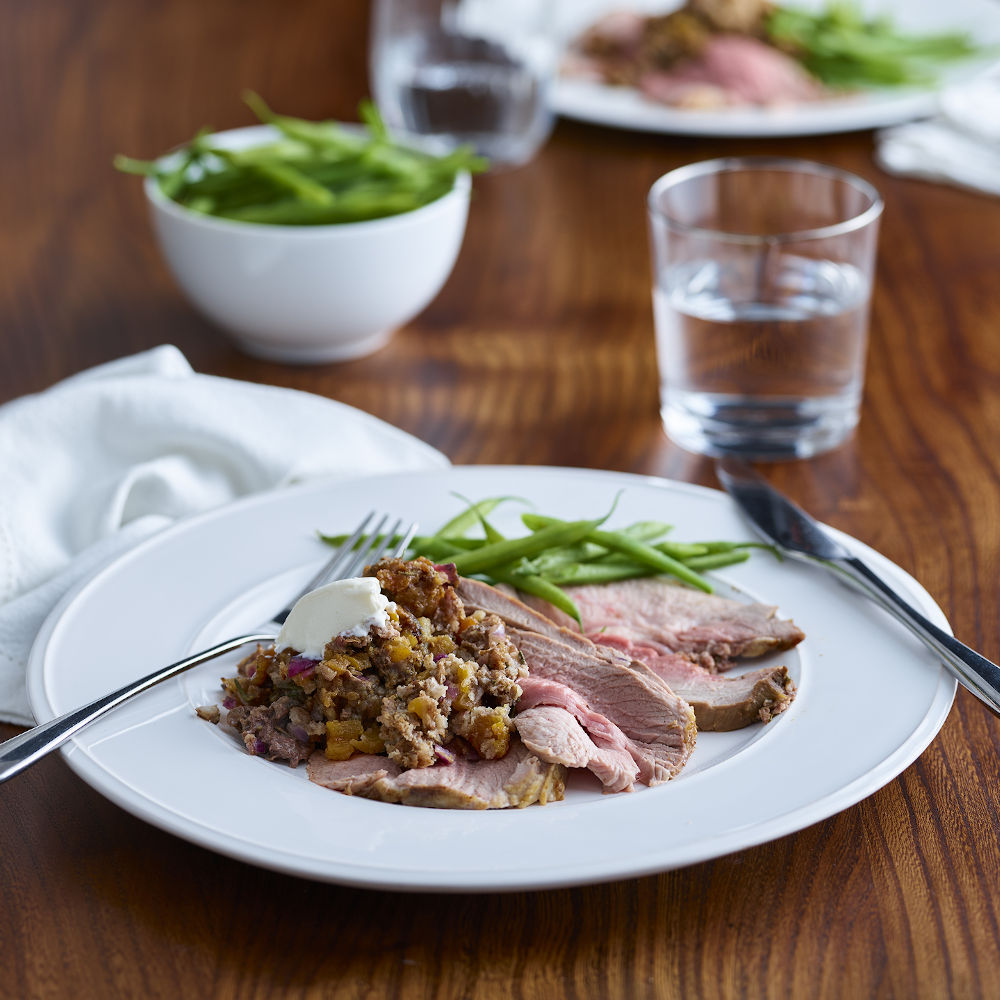 Nutritional Information
| Typical values | Per Serving |
| --- | --- |
| Energy | 2299.0 kJ |
| Energy | 549.5 kcal |
| Fat | 35.0 g |
| Carb | 12.5 g |
| Protein | 46.0 g |
| Saturated fat | 15.3 g |
| Salt | 1.4 g |
| Dietary fibre | 1.9 g |
| Sugars | 6.6 g |