Roast Cod & Thai Green Philly Curry Sauce
A recipe developed exclusively for Philadelphia Professional by Gareth O'Hara
The makings of the
Roast Cod & Thai Green Philly Curry Sauce
1

2

Heat some oil over a medium heat and soften the onion and pepper in the pan for 1-3 minutes.

3

Turn the heat down to low and fry the curry paste to release the flavours. Add the coconut milk and Philadelphia and reduce to desired thickness.

4

Melt the butter in a separate pan, fry the chilli and dried spices to again release the flavour and then add the rice. Fry for a few minutes stirring constantly so the rice doesn't burn.

5

Cover the rice with vegetable stock and simmer on a medium heat for 10 minutes or until the rice has cooked through.

6

Blanch the sugar snap peas in boiling water for 5 minutes.

7

Place the cod onto a roasting tray and drizzle with olive oil. Bake in the oven for 8 minutes until cooked.

8

Finally drain the rice and plate with the cooked cod, top with the curry sauce and garnish with sugar snap peas and fresh coriander (optional).
Enjoy creating
Roast Cod & Thai Green Philly Curry Sauce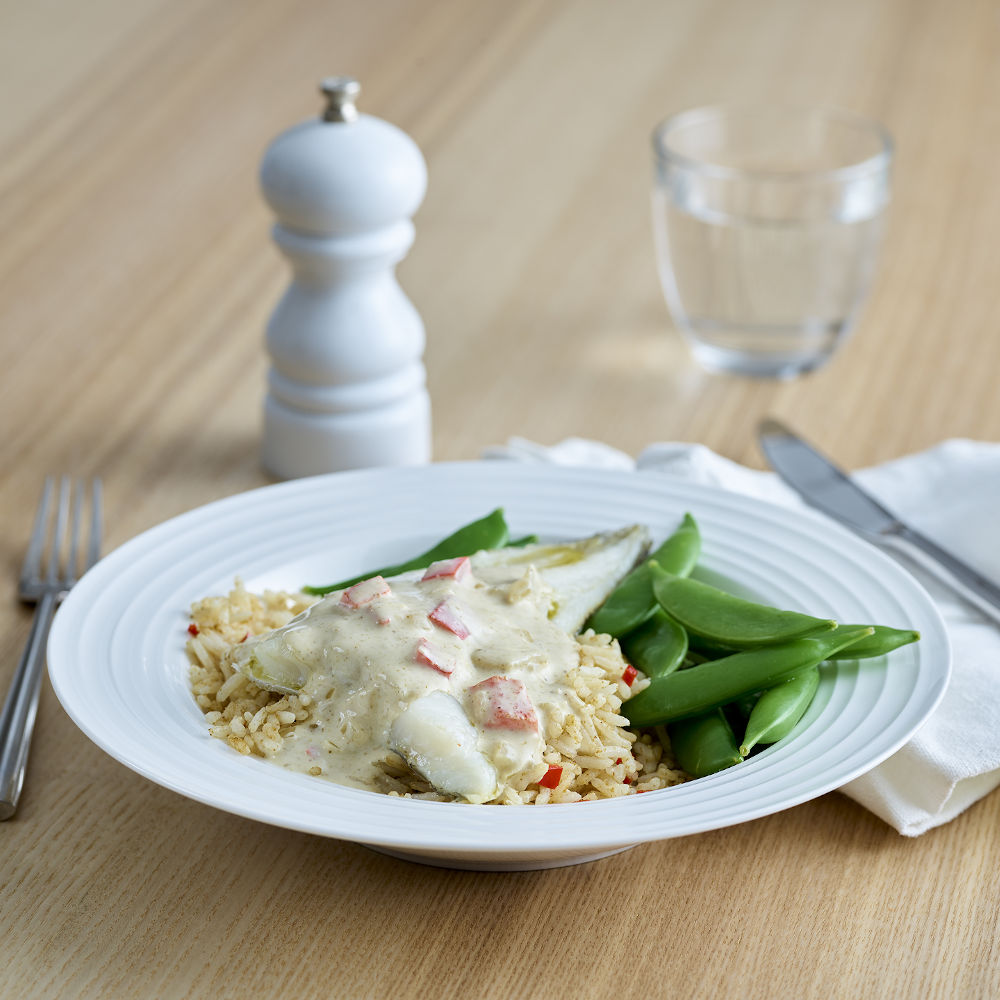 Nutritional Information
| Typical values | Per Serving |
| --- | --- |
| Energy | 3111.0 kJ |
| Energy | 743.5 kcal |
| Fat | 32.9 g |
| Carb | 75.5 g |
| Protein | 37.4 g |
| Saturated fat | 18.5 g |
| Salt | 1.2 g |
| Dietary fibre | 4.7 g |
| Sugars | 8.9 g |