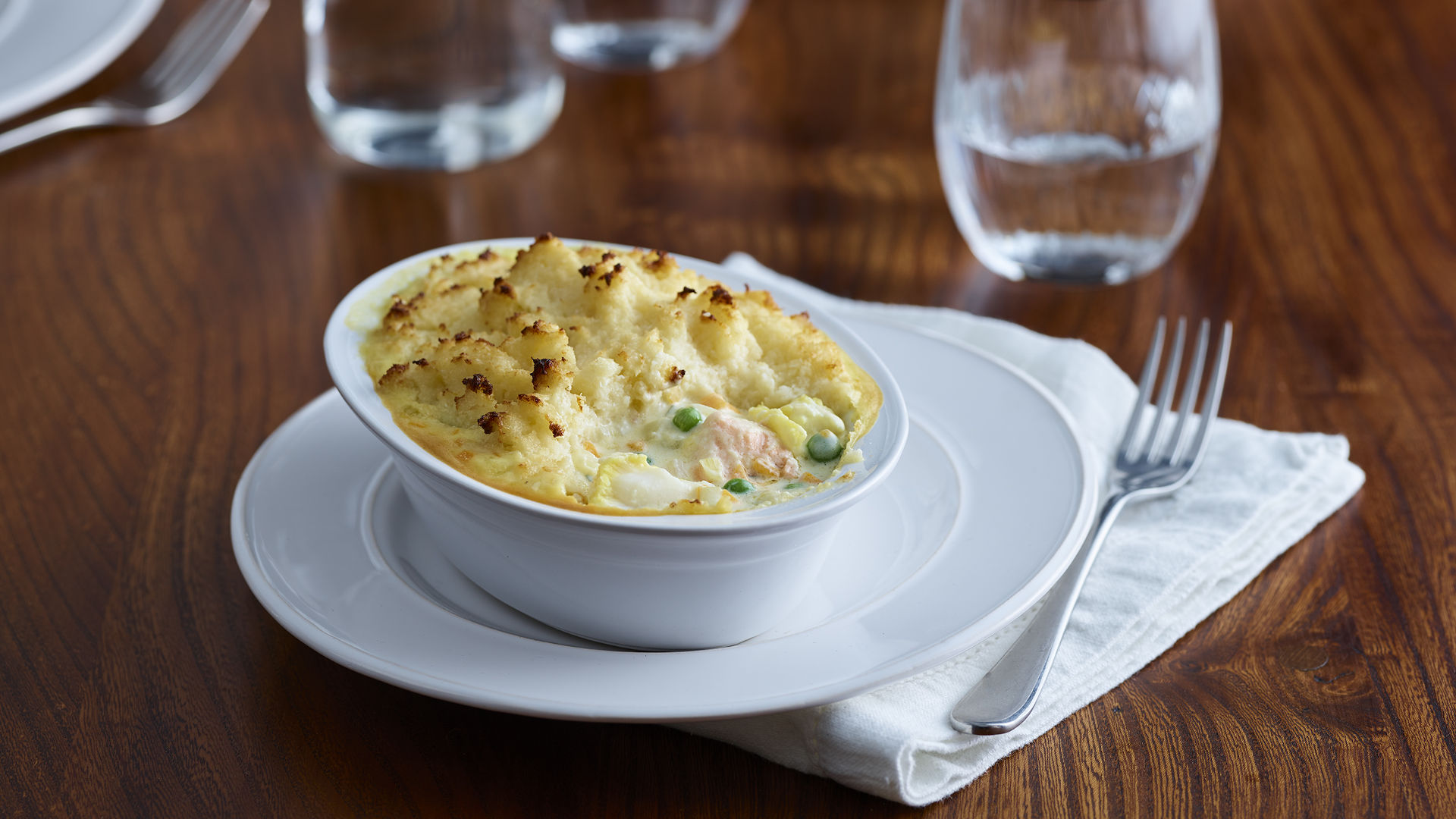 Philly "No Mash" Fish Pie Gratin
A recipe developed exclusively for Philadelphia Professional by Dean Crews
The makings of the
Philly "No Mash" Fish Pie Gratin
1

Chop the red onion, carrot and celery into small diced cubes, then season and cook slowly in a large pan with the bay leaf and half of the butter until soft.

2

Add the flour and cook for 3-5 minutes, then add the frozen peas and allow to defrost.

3

Then add the milk and cook for 5 minutes on a low heat. Take off the heat and add the Philadelphia then the fish, chopped sage leaves, lemon zest and juice. Place into a gratin dish.

4

To prep the cauliflower, blend all the florets with the butter, cheese, breadcrumbs and oil. Season to taste and spoon this mix onto the fish pie.

5

Cook in an oven at 180 °C for 25 minutes (or longer if you want a darker crunchier topping).
Enjoy creating
Philly "No Mash" Fish Pie Gratin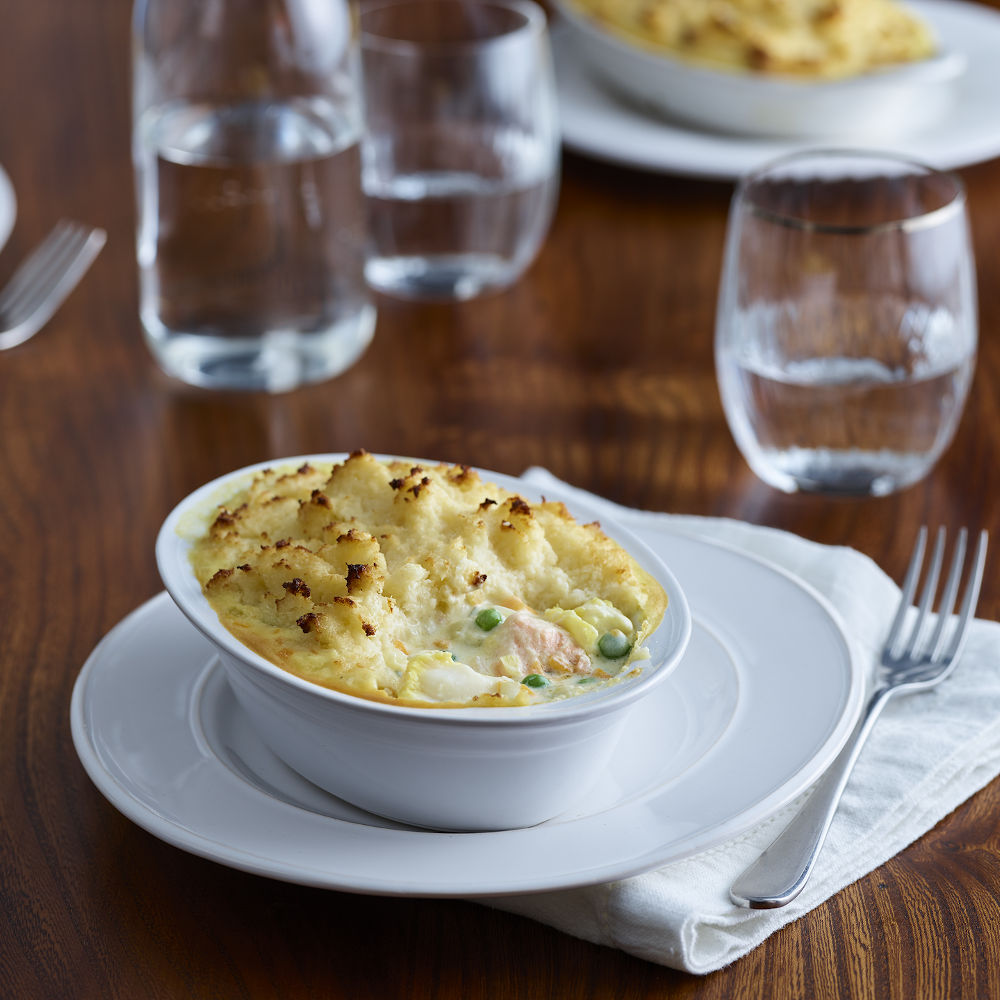 Nutritional Information
| Typical values | Per Serving |
| --- | --- |
| Energy | 2006.0 kJ |
| Energy | 479.4 kcal |
| Fat | 19.2 g |
| Carb | 41.5 g |
| Protein | 36.4 g |
| Saturated fat | 9.0 g |
| Salt | 1.0 g |
| Dietary fibre | 9.7 g |
| Sugars | 24.8 g |