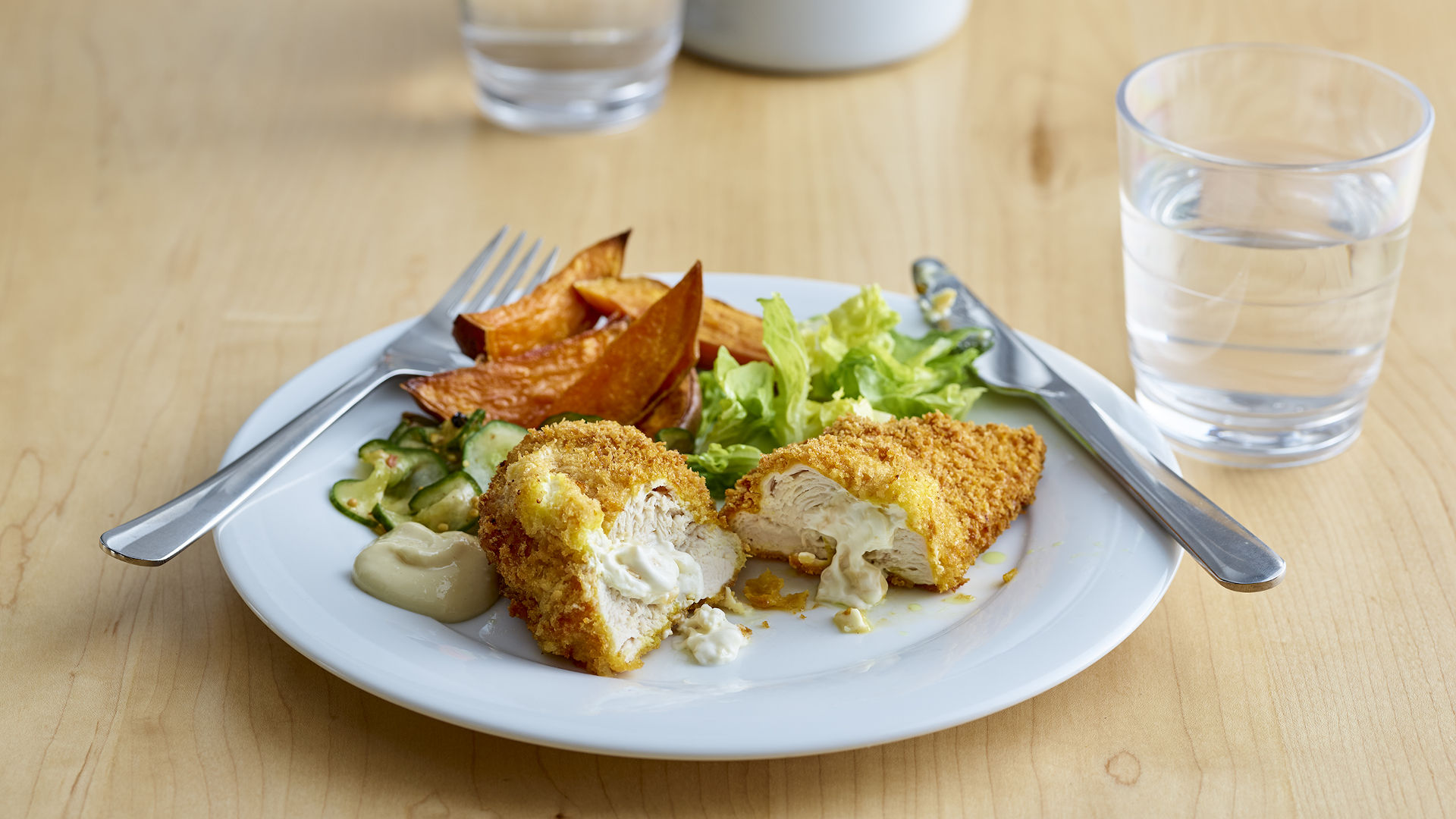 Philly Chicken Kievs with Turmeric Panko
A recipe developed exclusively for Philadelphia Professional by Nicole Pisani
The makings of the
Philly Chicken Kievs with Turmeric Panko
1

Pickled CucumberCombine the sliced cucumber and salt in a bowl, toss well then leave to stand for 30 minutes.

2

Dissolve the sugar in the vinegar along with all the spices by warming slightly then leave to cool.

3

Drain off the liquid and brush off any excess salt from the cucumbers, then transfer to a bowl or jar and cover with the sugar and vinegar solution.

4

Chicken KievsCook off the garlic in a pan to take the raw edge off the flavour and then combine with the Philadelphia ready to stuff the chicken breasts.

5

In a large bowl, beat the eggs and set aside. In another large bowl, add the panko breadcrumbs and turmeric and set aside.

6

Rinse the chicken and pat dry. Lay a chicken breast on a chopping board and use a sharp knife to make a deep pocket inside the breast. Spoon or pipe the Philadelphia mix into the slit and then seal it back up. Try not to overfill the pocket.

7

Coat the chicken in flour first, then egg and then dredge in panko, shaking off any excess. Set coated pieces aside and repeat with the remaining chicken.

8

Heat oven to 190 °C, pre heat the tray, then drizzle with oil and place the chicken on the hot tray and cooked through for 15-20 minutes to achieve core temperature of 75 °C and a crunchy crumb.

9

To ServeServe the kiev with sweet potato wedges, baby gem lettuce and the pickled cucumber on the side.
Enjoy creating
Philly Chicken Kievs with Turmeric Panko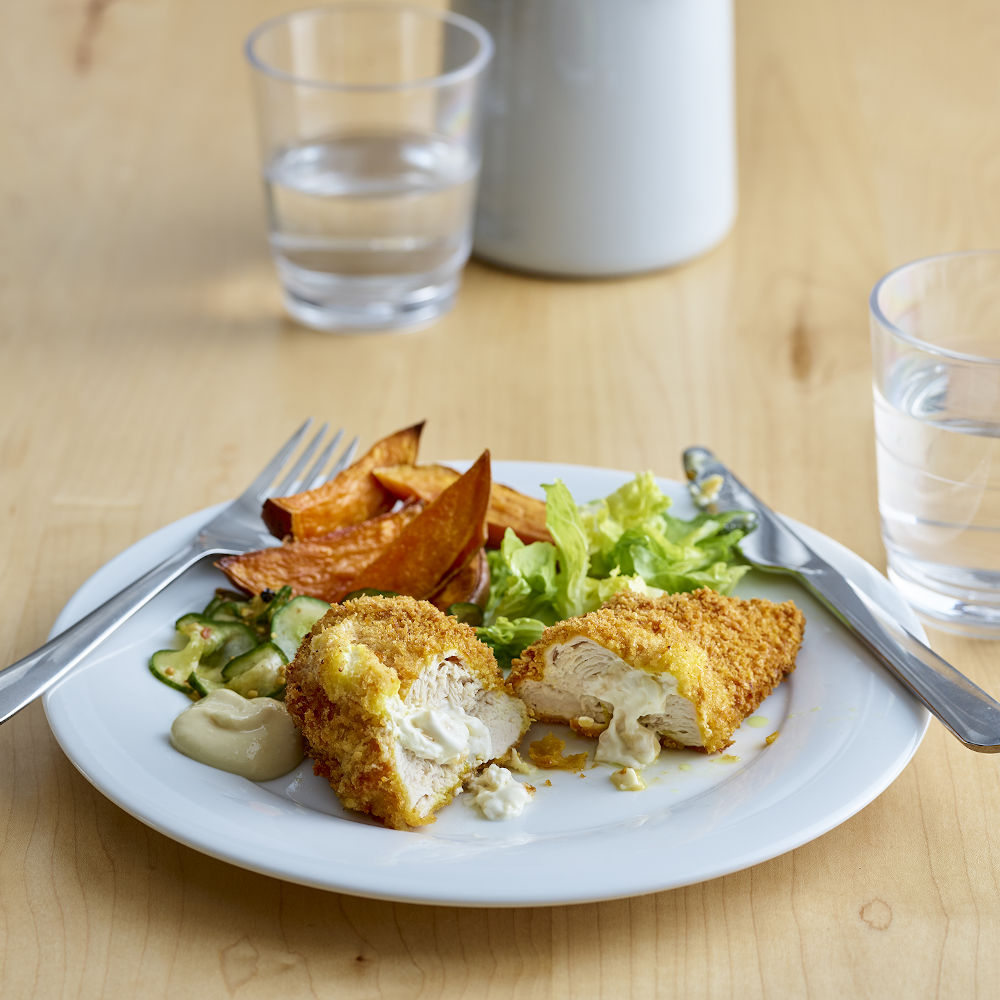 Nutritional Information
| Typical values | Per Serving |
| --- | --- |
| Energy | 2291.0 kJ |
| Energy | 547.6 kcal |
| Fat | 10.4 g |
| Carb | 74.6 g |
| Protein | 42.2 g |
| Saturated fat | 4.5 g |
| Salt | 1.6 g |
| Dietary fibre | 6.9 g |
| Sugars | 12.7 g |