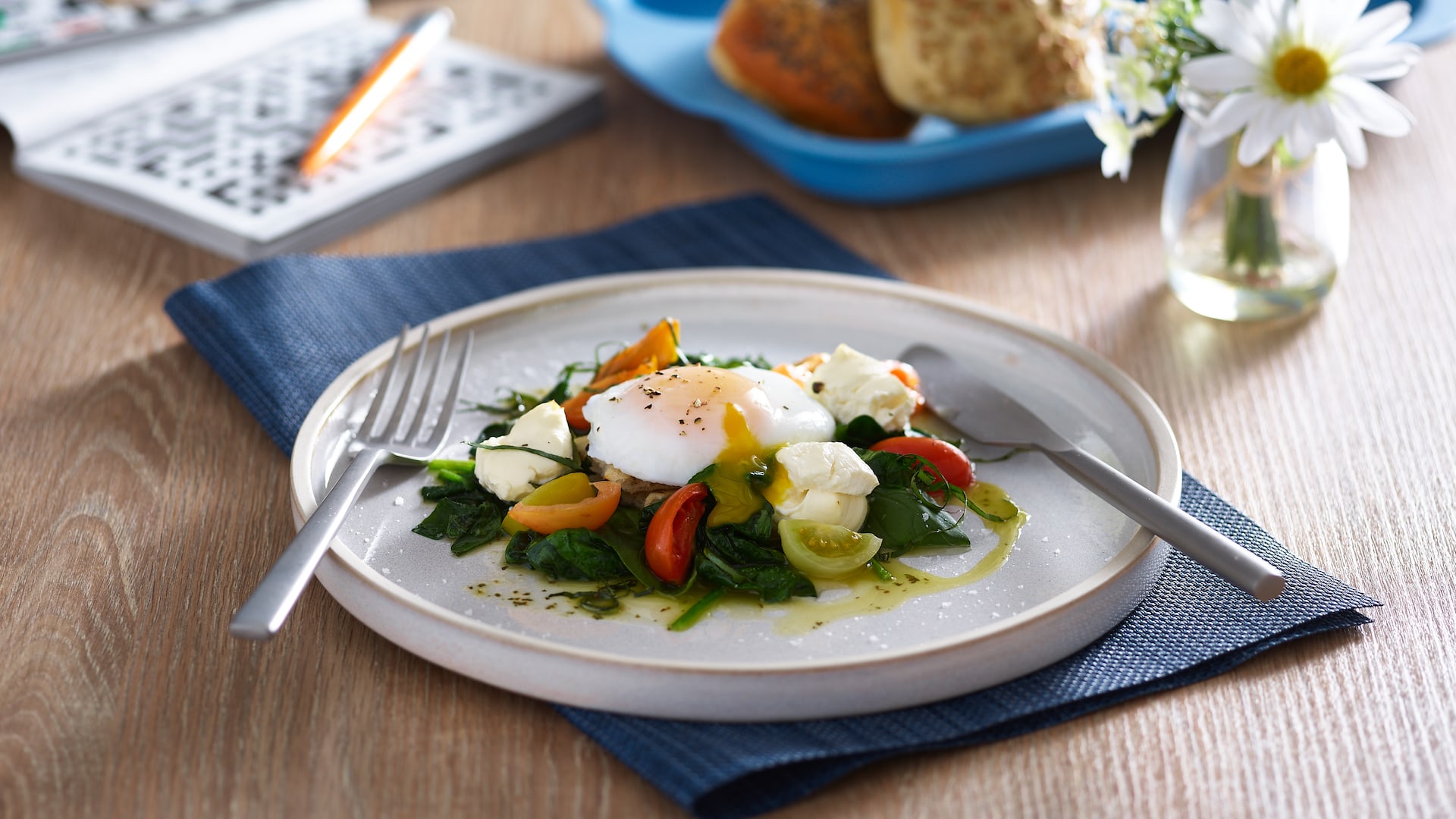 A recipe developed exclusively for Philadelphia Professional by Aaron Watson
The makings of the
Philly Baked Eggs
1

Preheat the oven to 180 °C.

2

Wash and drain the spinach.

3

Place 5 g of butter in a frying pan or wok and melt on a high heat, when melted add all the spinach and cook until it just starts to wilt.

4

Remove the spinach from the pan and keep aside for later.

5

Grease your dish/pan that you are cooking the baked eggs in with the remaining 5 g of butter.

6

Season the greased dish/pan with salt and cracked black pepper.

7

Add the wilted spinach and 4 of the basil leaves to the bottom of your seasoned dish/pan and using a small spoon create 2 spaces in the spinach for the eggs.

8

Crack the eggs into the spaces in the spinach.

9

Quarter the cherry tomatoes and place them around the eggs.

10

Using a teaspoon place small dollops of the Philadelphiacream cheese around the eggs.

11

Season with salt and cracked black pepper to your liking.

12

Place the dish/pan into the preheated oven and cook for 10 - 12 minutes depending on how runny you like your eggs.

13

Remove the baked eggs from the oven and allow to stand for 1 minute, whilst waiting thinly chop the remaining basil leaf and sprinkle it on top to garnish.
Enjoy creating
Philly Baked Eggs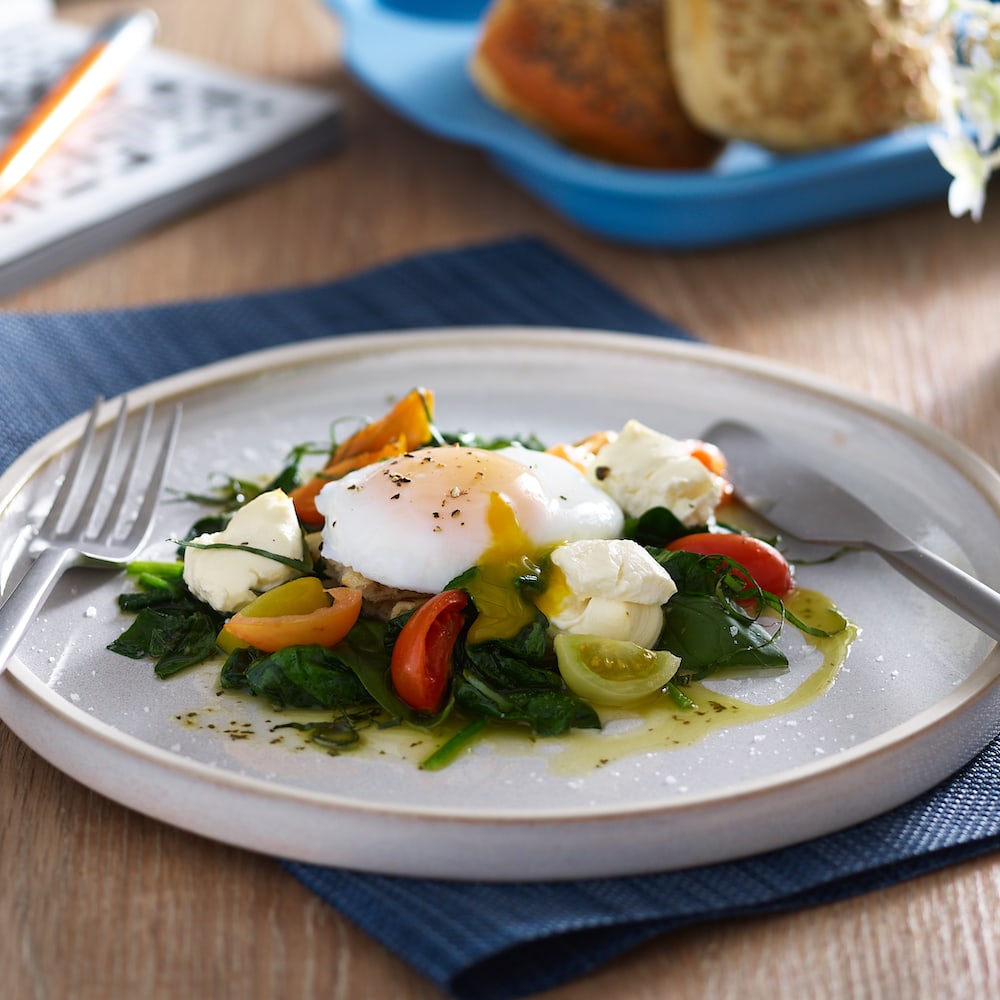 Nutritional Information
| Typical values | Per Serving |
| --- | --- |
| Energy | 1579.0 kJ |
| Energy | 377.4 kcal |
| Fat | 31.0 g |
| Carb | 4.4 g |
| Protein | 19.0 g |
| Saturated fat | 16.0 g |
| Salt | 1.4 g |
| Dietary fibre | 0.7 g |
| Sugars | 2.8 g |