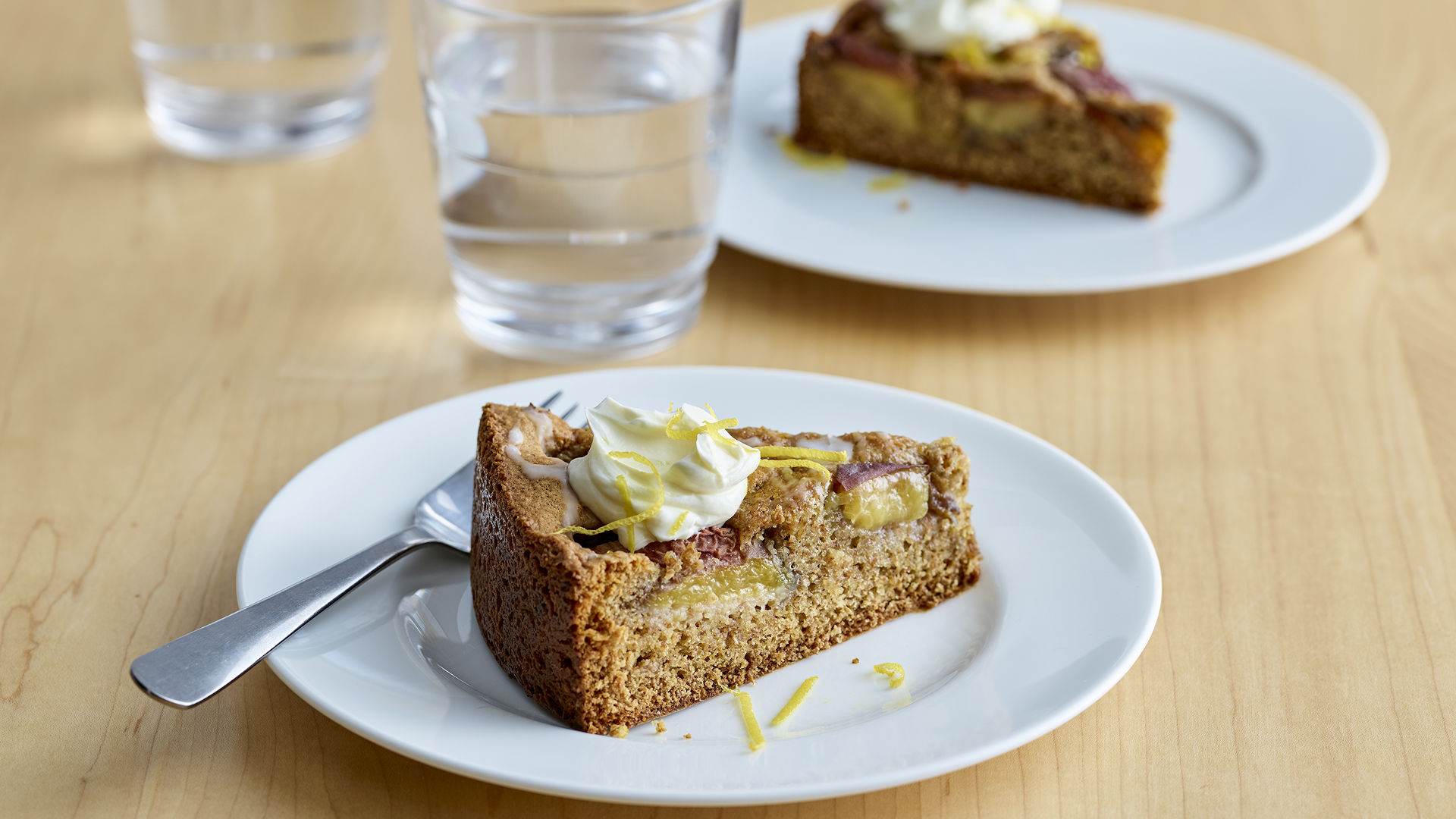 A recipe developed exclusively for Philadelphia Professional by Nicole Pisani
The makings of the
Peach and Philly Cake
1

Preheat the oven to 180 °C. Grease the side of a 23 cm tin with butter and line with greaseproof paper.

2

Sift the flour into a medium bowl to separate but add the bran back in once finished. Add the baking powder and bicarbonate of soda.

3

In a separate bowl, beat the butter and sugar until pale and of sandy texture and then add the eggs in one at a time.

4

Once it is light and fluffy, add the vanilla and whisk the Philadelphia in.

5

Mix in a third of the flour slowly, then once incorporated, mix in the rest, folding as you go.

6

Transfer the mixture into the lined tin and top with the peaches – let them drop into the cake mix.

7

Bake for 45 minutes then pierce with a skewer to check it is clean and therefore cooked.

8

Whisk together the sugar with the lime juice and zest, and seeds of the passion fruits (if using) in a small bowl until smooth.

9

Prick the cake with a skewer and drizzle with the glaze.
Enjoy creating
Peach and Philly Cake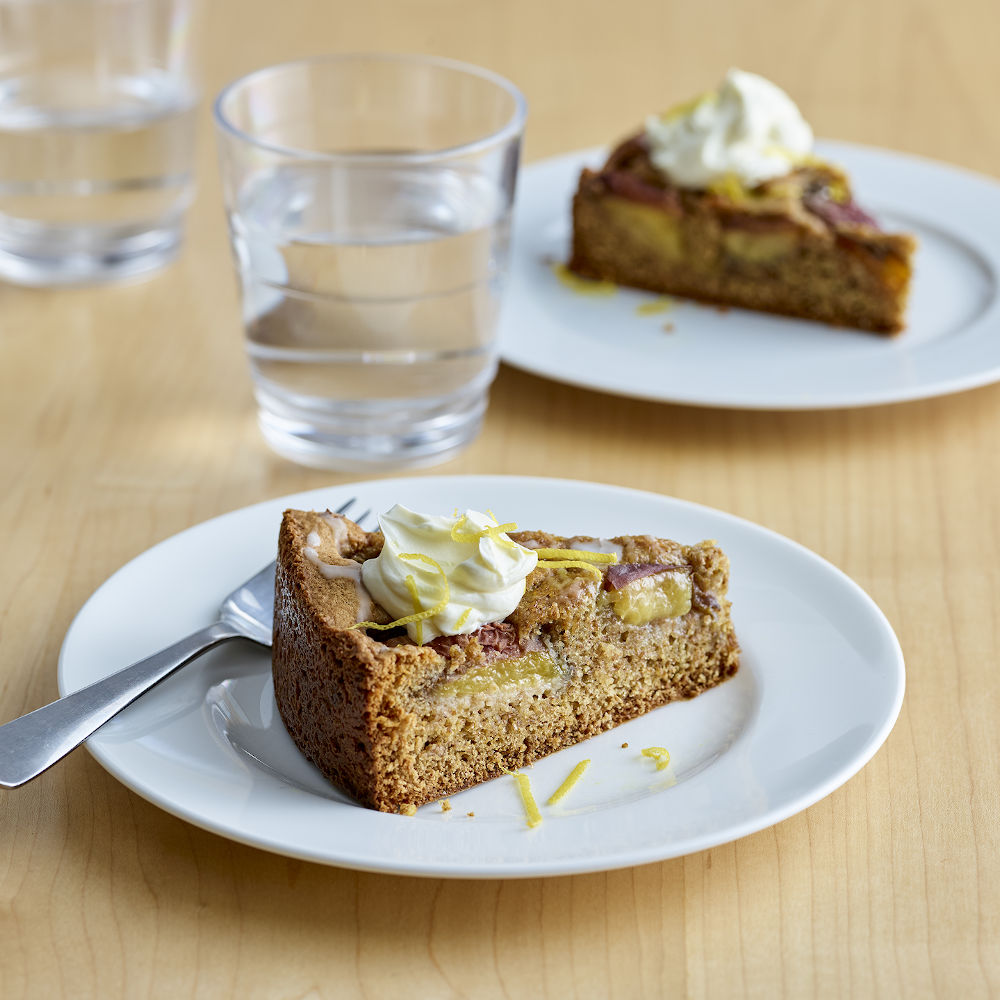 Nutritional Information
| Typical values | Per Serving |
| --- | --- |
| Energy | 1047.0 kJ |
| Energy | 250.2 kcal |
| Fat | 9.2 g |
| Carb | 35.5 g |
| Protein | 5.0 g |
| Saturated fat | 5.5 g |
| Salt | 0.9 g |
| Dietary fibre | 0.8 g |
| Sugars | 21.0 g |