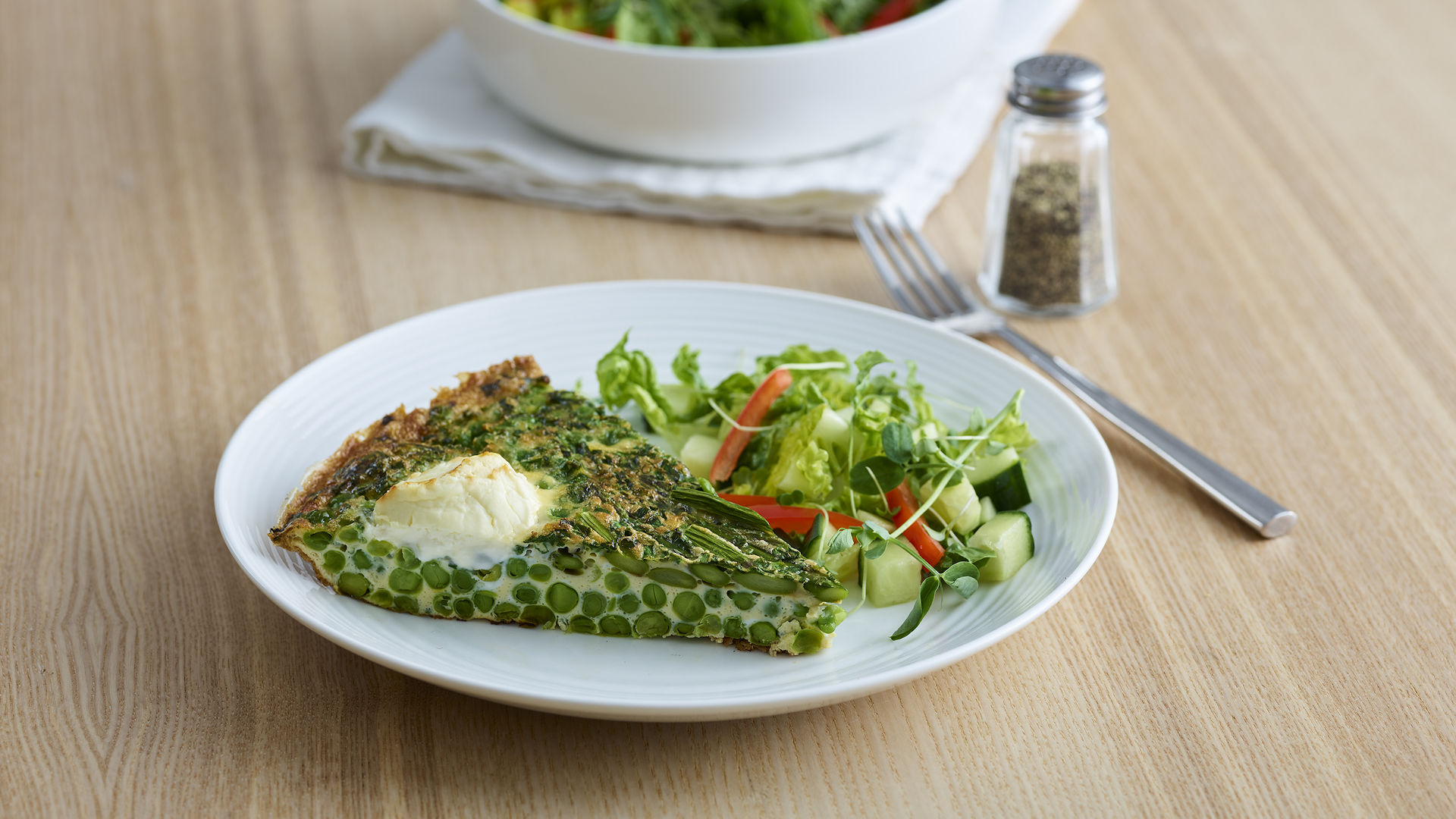 Pea, Asparagus and Philly Frittata
A recipe developed exclusively for Philadelphia Professional by Gareth O'Hara
The makings of the
Pea, Asparagus and Philly Frittata
1

Bring the peas to the boil over a medium heat in a heavy based saucepan. Refresh the peas by placing the pan under a cold tap to stop the cooking process.

2

Prepare the asparagus by removing the woody end. Blanch the asparagus and refresh in the same way as the peas.

3

While the vegetables are cooling, heat the olive oil in a large, heavy based frying pan.

4

Drain the vegetables and add to the pan along with the minced garlic, sweat on a low heat for 2-3 minutes.

5

Beat the eggs in a mixing bowl and add to the pan. Sprinkle with the chopped chives, season and cook for 2-3 minutes until the edges start to cook.

6

Remove from the heat and dollop spoonfuls of the Philadelphia around the pan.

7

Finally place the pan under a medium grill and cook until the egg is set and slightly browned.

8

Slice the frittata into wedges and served with a garden salad of your choice.
Enjoy creating
Pea, Asparagus and Philly Frittata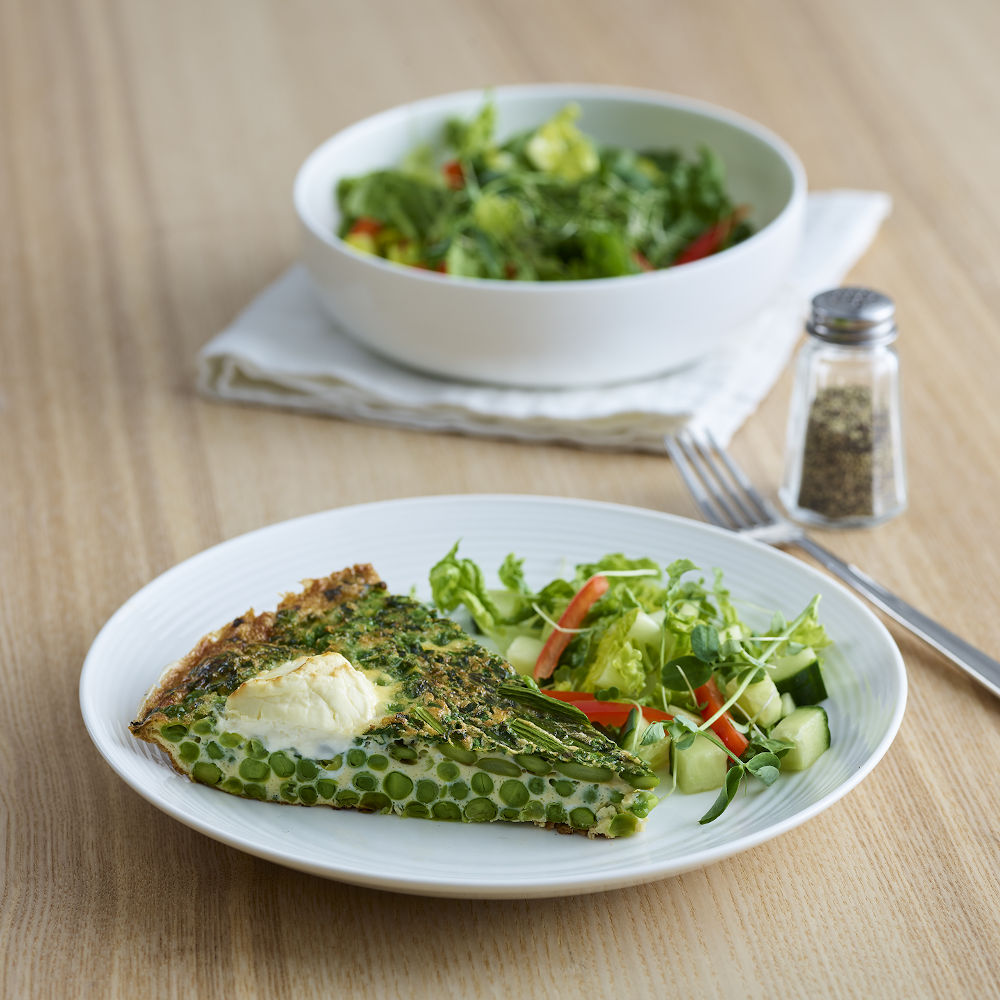 Nutritional Information
| Typical values | Per Serving |
| --- | --- |
| Energy | 1713.0 kJ |
| Energy | 409.4 kcal |
| Fat | 27.0 g |
| Carb | 18.4 g |
| Protein | 24.6 g |
| Saturated fat | 9.9 g |
| Salt | 0.9 g |
| Dietary fibre | 7.4 g |
| Sugars | 5.8 g |