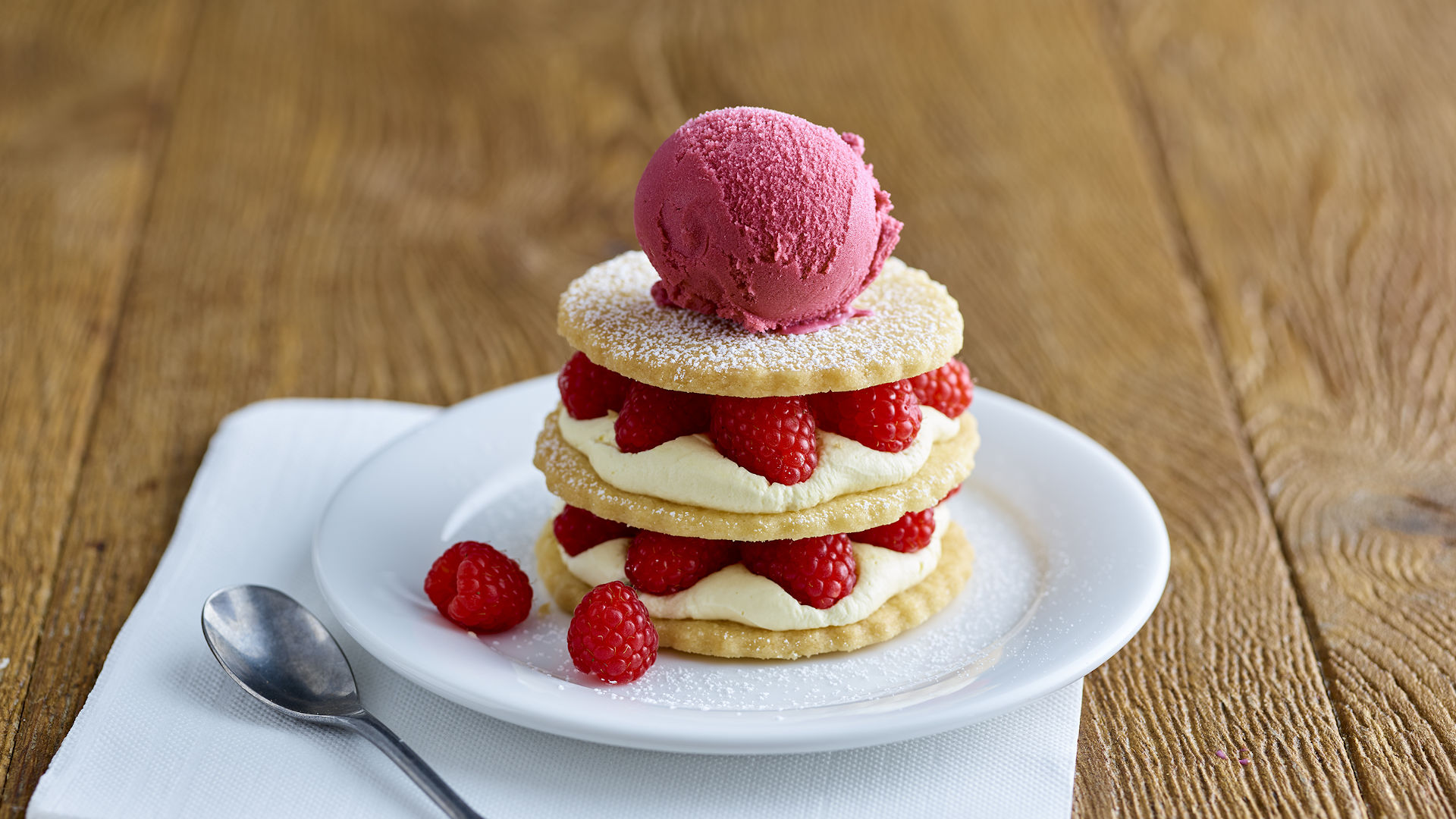 Passionfruit, Philly & Raspberry Millefeuille
A recipe developed exclusively for Philadelphia Professional by Jonny Pons
The makings of the
Passionfruit, Philly & Raspberry Millefeuille
1

Lightly whip cream and icing sugar together. When you have soft peaks, fold in Philadelphia and passionfruit puree and work until desired consistency. Leave in a container for service.

2

Cube the chilled butter and (paddle) mix with the flour, sugar and vanilla bean paste until it forms a dough. Don't overmix - finish by hand and then rest it in the fridge for up to an hour.

3

Roll out to 5 mm and then cut out with an 8 cm mould.

4

Bake at 170 °C for 7-9 minutes on silicone matts, rotating the trays halfway through. Leave to cool on wire rack and then store in an airtight container.

5

To make the raspberry sorbet, put the sugar, water & glucose in a pan and bring to the boil. Add the puree and chill in the fridge. When cool churn and leave to freeze until a smooth whipped cream stage.

6

Place a small amount of the Philly mix on a plate to stop the tower moving. Place a shortbread disc on top. Carefully place raspberries around the short bread then fill with the Philly mixture. Then place another disc on top and repeat.

7

Dust the top shortbread with icing sugar and place on top. Just before it goes out place the sorbet on top.
Enjoy creating
Passionfruit, Philly & Raspberry Millefeuille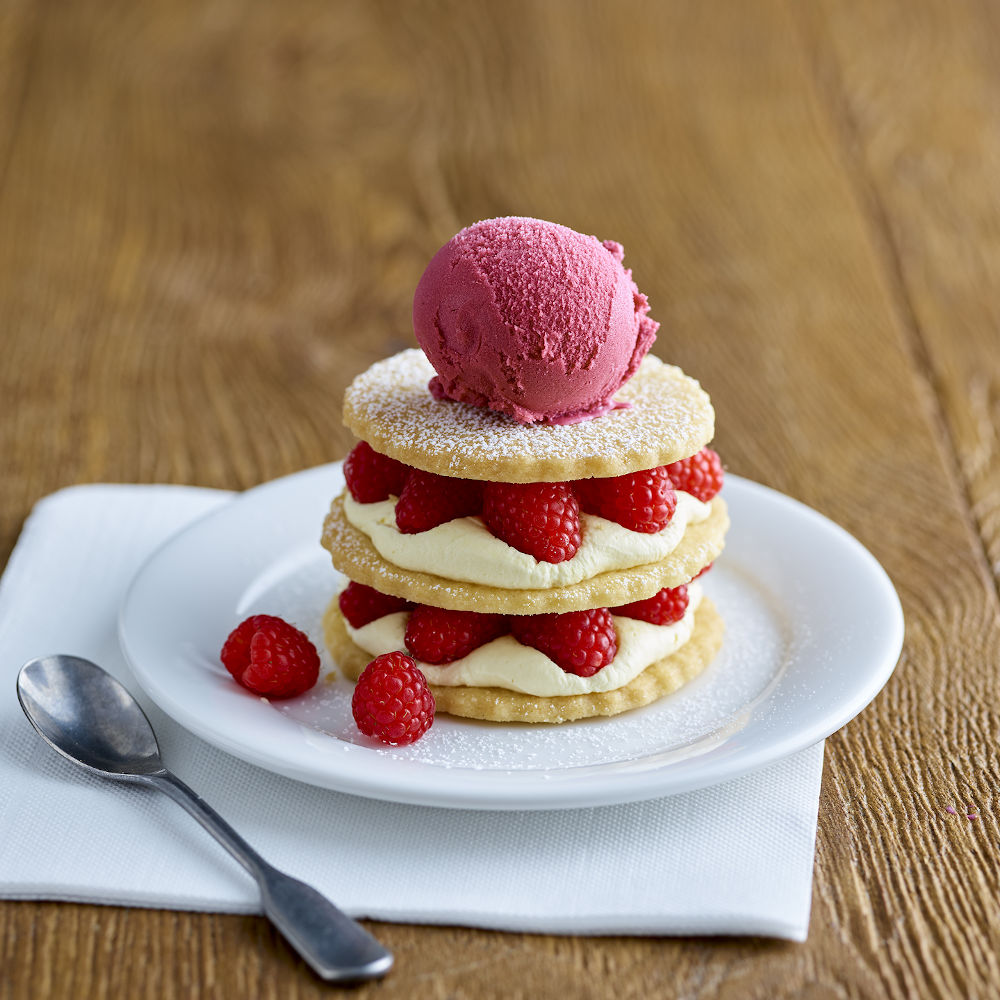 Nutritional Information
| Typical values | Per Serving |
| --- | --- |
| Energy | 3886.0 kJ |
| Energy | 928.8 kcal |
| Fat | 56.1 g |
| Carb | 104.3 g |
| Protein | 8.7 g |
| Saturated fat | 35.3 g |
| Salt | 0.3 g |
| Dietary fibre | 2.0 g |
| Sugars | 58.8 g |