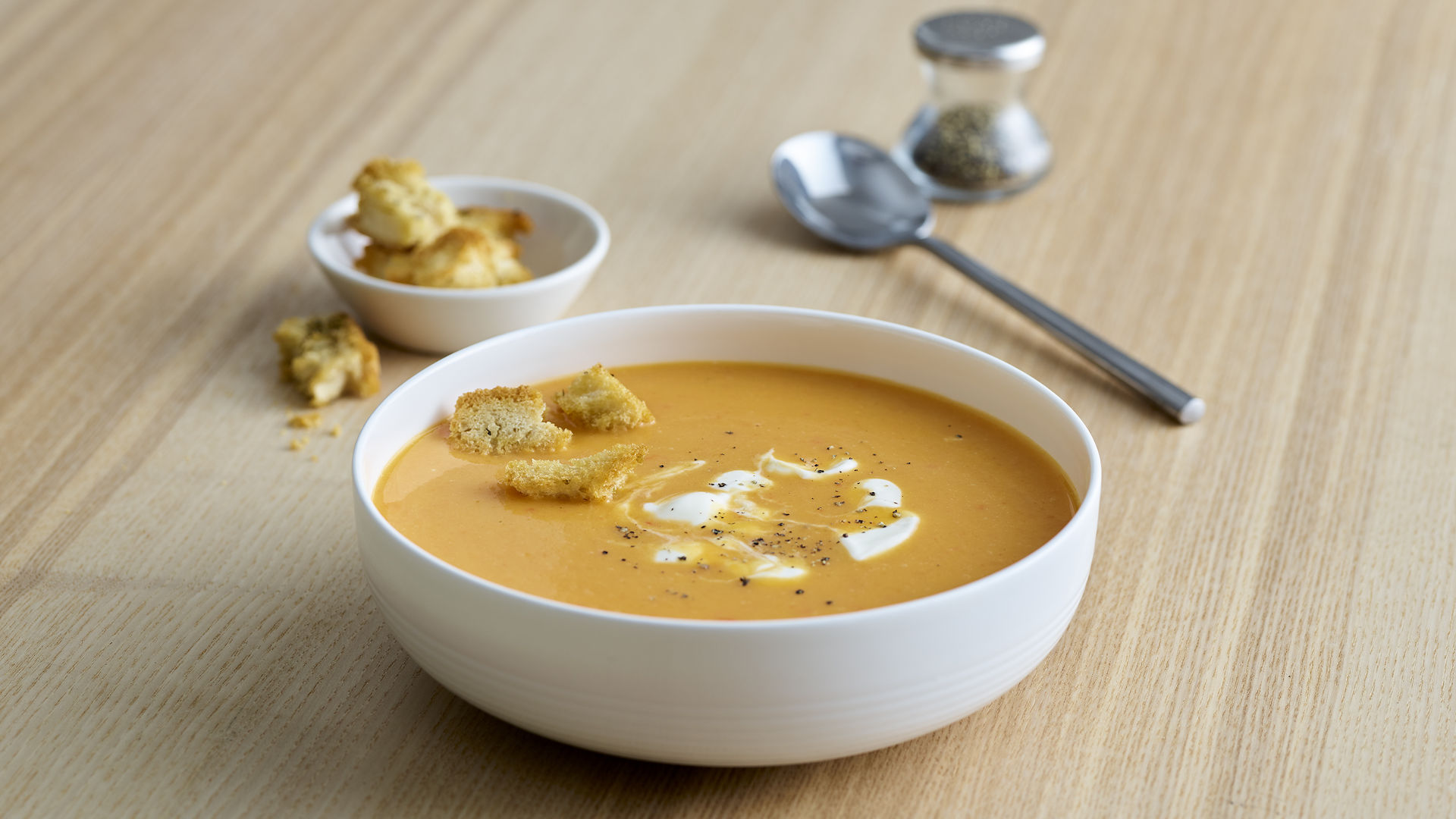 Honey Roast Squash and Red Pepper Soup
A recipe developed exclusively for Philadelphia Professional by Gareth O'Hara
The makings of the
Honey Roast Squash and Red Pepper Soup
1

Preheat the oven to 180 °C.

2

Place the diced squash, chopped onion, carrots and peppers into a roasting tray and cover with 3 tbsp of olive oil, making sure all the ingredients are generously coated.

3

Drizzle over the honey and roast for 30 minutes until golden brown and caramelised.

4

Tear the bread slices into small pieces over a roasting tray and drizzle with 3 tbsp olive oil. Add the herbs and season to taste with salt and pepper.

5

Bake in the pre-heated oven for 10 minutes.

6

Heat the remaining 2 tbsp olive oil over a medium heat in a heavy based saucepan of at least 4 litre capacity. Fry the ginger for 1-2 minutes then add the vegetable stock and bring to the boil.

7

Add the roasted vegetables to the stock and blitz until smooth.

8

Add the Philadelphia and continue to blitz until velvety and smooth.

9

Season with salt and pepper and top with herbed croutons.
Enjoy creating
Honey Roast Squash and Red Pepper Soup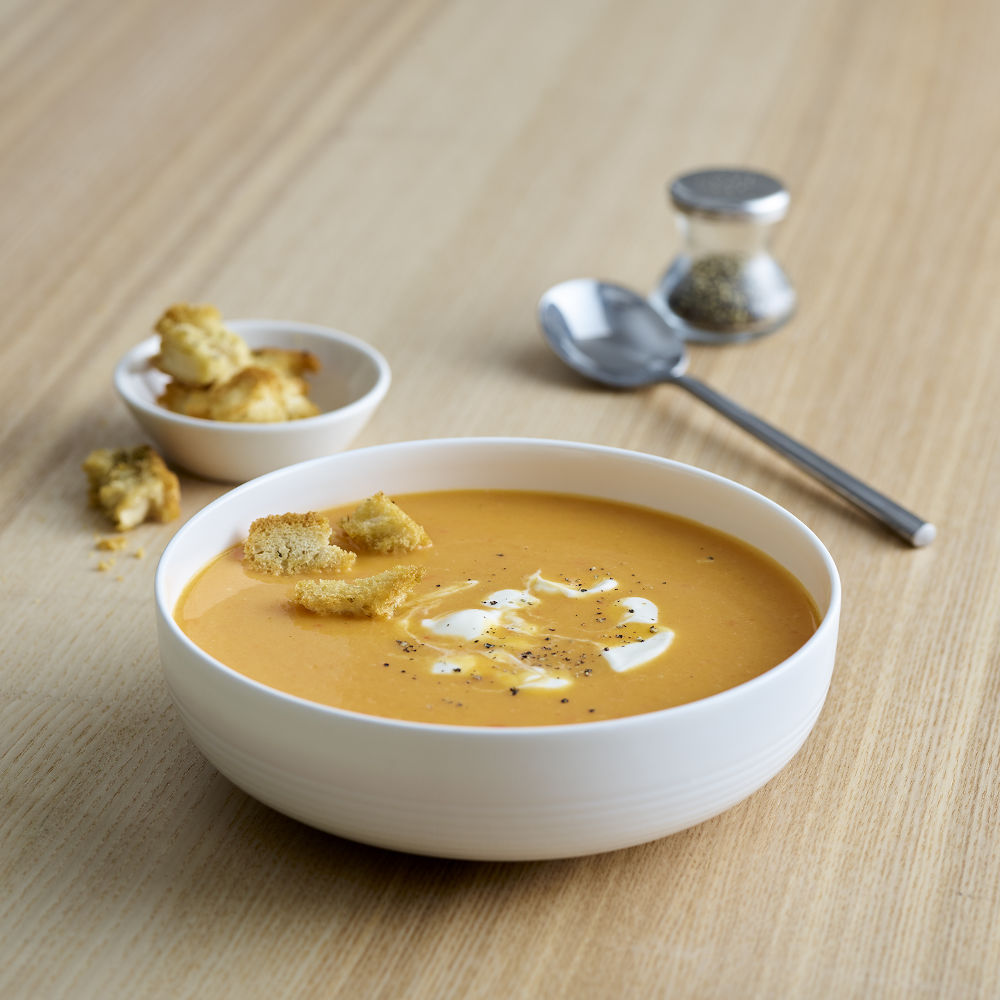 Nutritional Information
| Typical values | Per Serving |
| --- | --- |
| Energy | 1374.0 kJ |
| Energy | 328.4 kcal |
| Fat | 19.4 g |
| Carb | 35.7 g |
| Protein | 5.3 g |
| Saturated fat | 5.2 g |
| Salt | 0.5 g |
| Dietary fibre | 4.2 g |
| Sugars | 10.3 g |