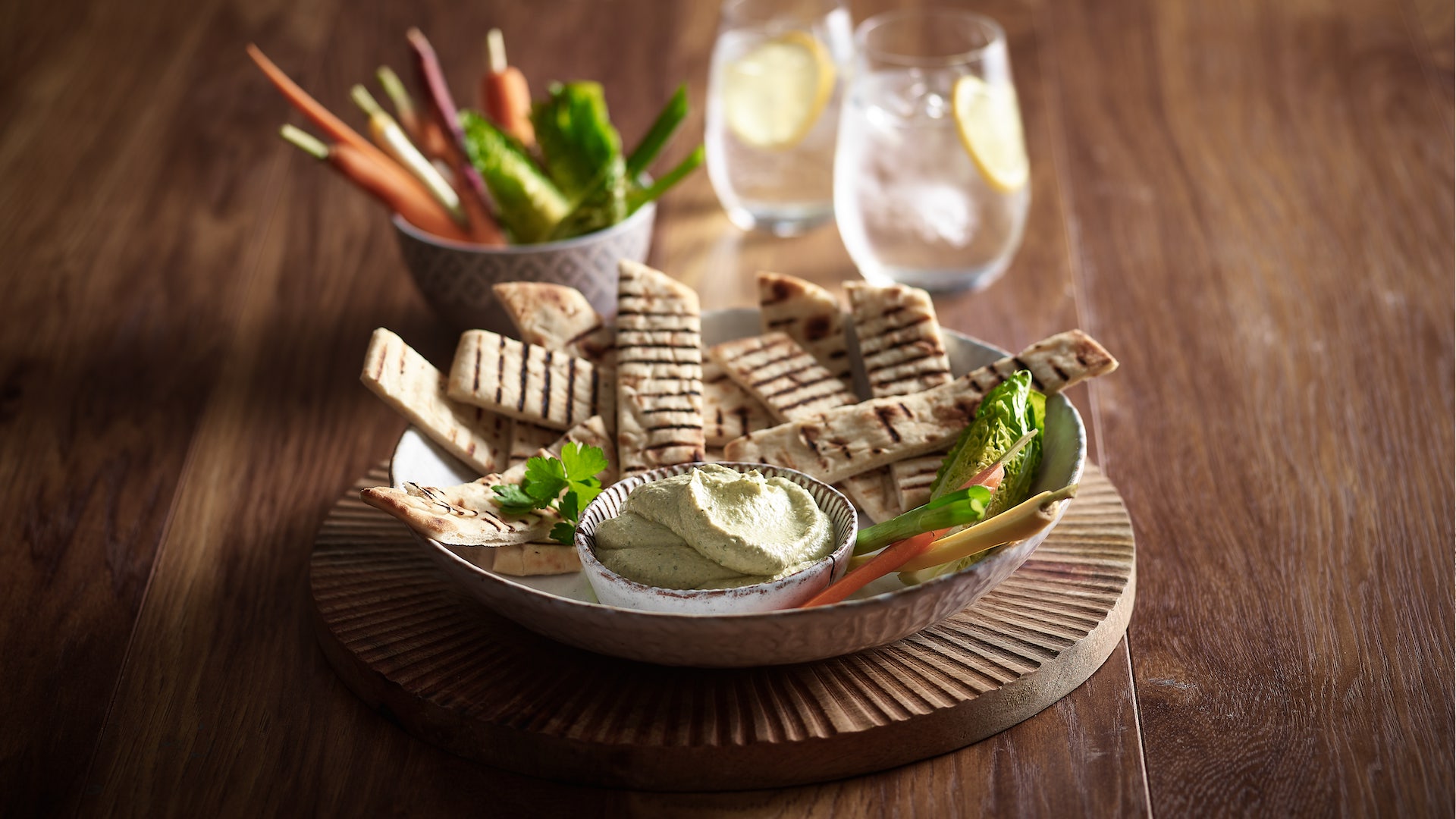 Grilled Flatbreads with Roasted Courgette, Cashew and Philly 'Hummus'
A recipe developed exclusively for Philadelphia Professional by Dean Crews
The makings of the
Grilled Flatbreads with Roasted Courgette, Cashew and Philly 'Hummus'
1

Cut the courgette into equal sized pieces and gently fry in a pan of oil until lightly coloured.

2

Remove the courgette from the pan and roast in the oven at 180 °C till very soft.

3

Once cooked, set the courgette aside to chill.

4

Blend the cashews, hummus, courgettes and Philadelphia till just blended then add the grated lemon rind and season.

5

Chargrill the flatbreads and cut into strips, serve warm with the Philadelphia 'hummus'.
Enjoy creating
Grilled Flatbreads with Roasted Courgette, Cashew and Philly 'Hummus'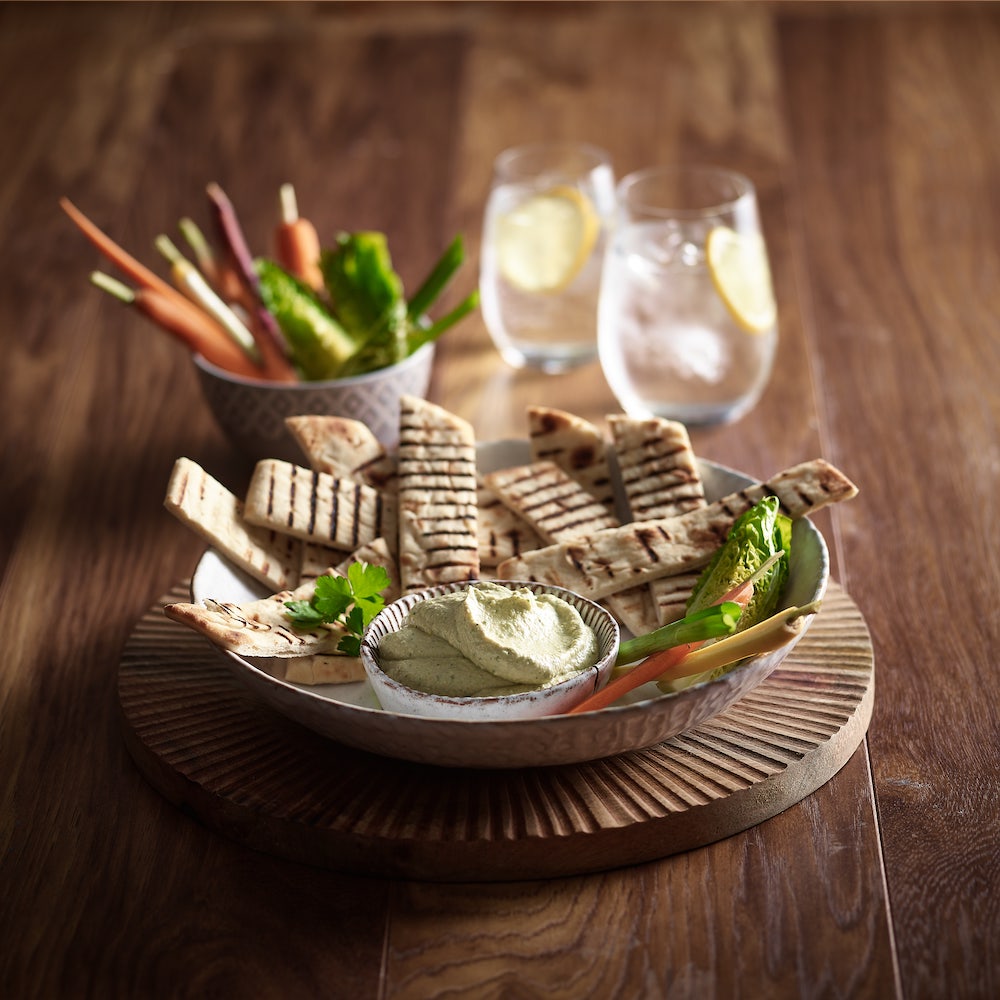 Nutritional Information
| Typical values | Per Serving |
| --- | --- |
| Energy | 591.0 kJ |
| Energy | 141.3 kcal |
| Fat | 7.5 g |
| Carb | 12.0 g |
| Protein | 5.0 g |
| Saturated fat | 2.6 g |
| Salt | 0.6 g |
| Dietary fibre | 2.5 g |
| Sugars | 1.5 g |