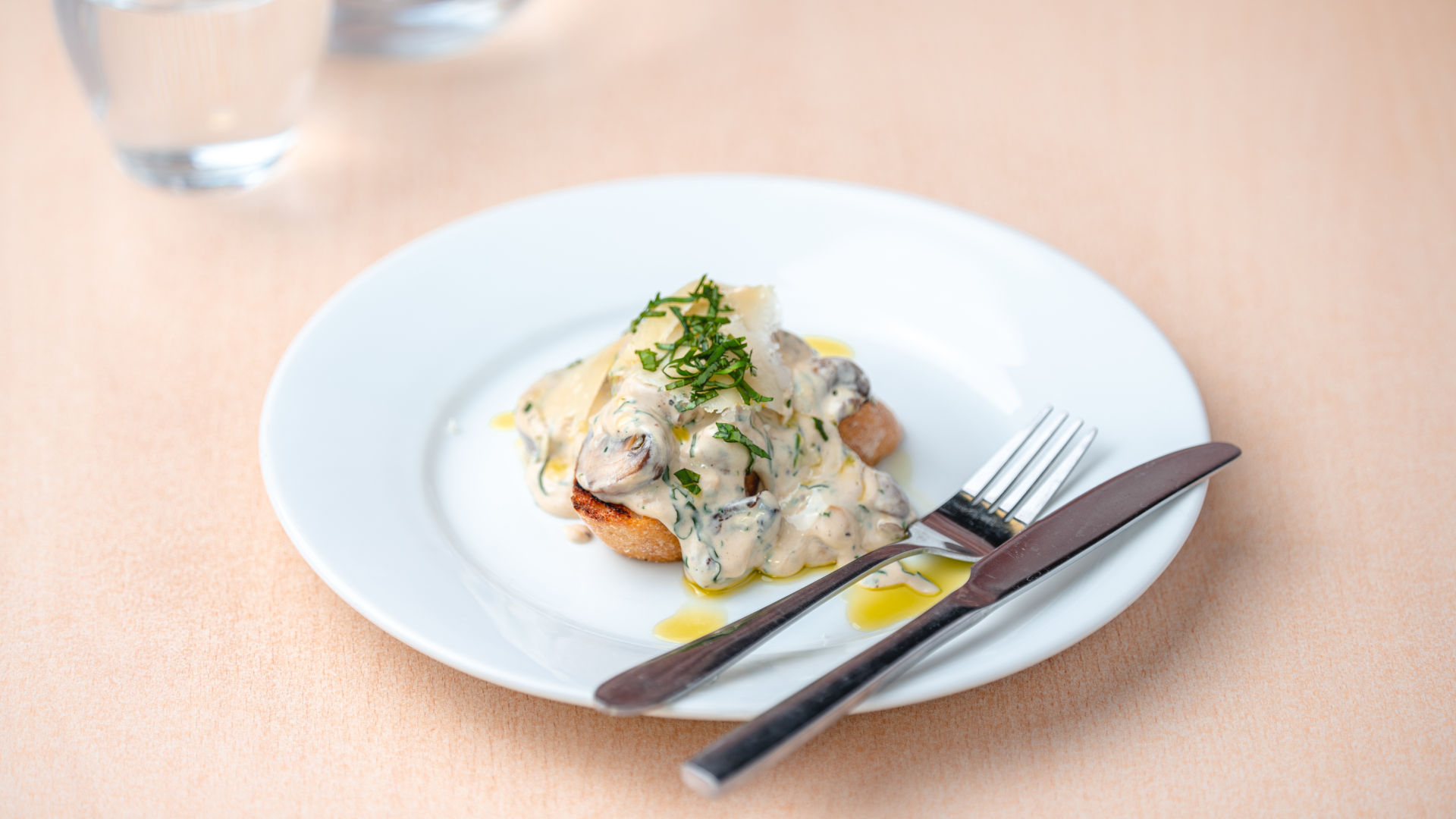 Garlic Philly Mushrooms on Toast
A recipe developed exclusively for Philadelphia Professional by Aaron Watson
The makings of the
Garlic Philly Mushrooms on Toast
1

Make up 100 ml of mushroom stock with a bouillon cube and boiling water.

2

Clean the mushrooms using a wooden mushroom brush and cut into either halves or quarters depending on the size.

3

Peel and finely dice the garlic cloves.

4

Heat the oil in a large frying pan on a high heat and add the mushrooms for a couple of minutes until they have coloured up a little.

5

Turn the heat down to low and add the garlic, thyme and half of the salt and pepper. Cook for 3 to 4 minutes whilst stirring to cook the garlic.

6

Add the Philly and the mushroom stock and turn the heat up to medium, stir until all the Philly has melted and then turn the heat down to a simmer and leave to cook gently for 5 minutes until the sauce is the right consistency.

7

Whilst waiting for the mushrooms to cook, take your French stick and slice into 2 equal halves, then slice each halve into 2 lengthways so you have 4 equal size slices.

8

Now the mushrooms are cooked, add the rest of the salt and pepper and 10 g of the choppedparsley and turn off the heat.

9

Toast your French stick under a preheated grill and then place in the centre of the plates and top with the mushrooms and a little drizzle of the sauce and garnish with the remaining 5 g of chopped parsley.
Enjoy creating
Garlic Philly Mushrooms on Toast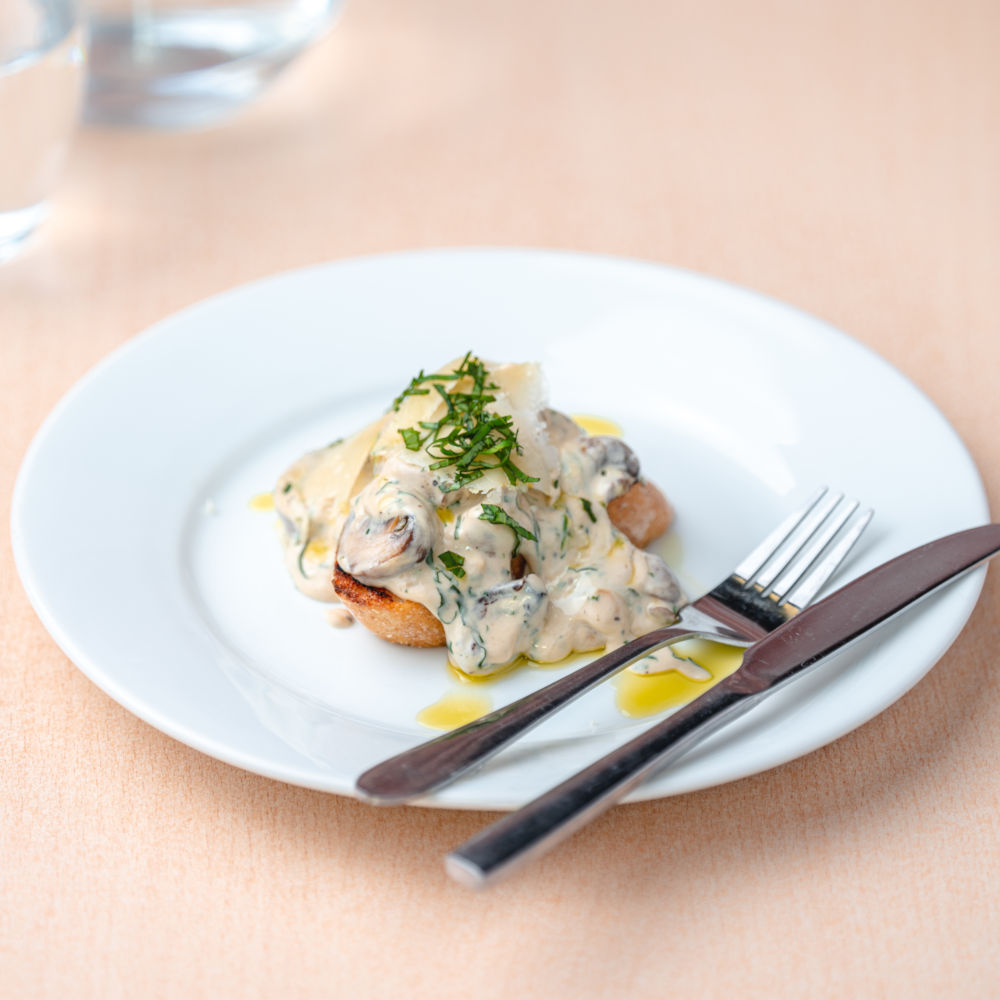 Nutritional Information
| Typical values | Per Serving |
| --- | --- |
| Energy | 1566.0 kJ |
| Energy | 374.3 kcal |
| Fat | 23.0 g |
| Carb | 31.0 g |
| Protein | 10.0 g |
| Saturated fat | 11.0 g |
| Salt | 1.5 g |
| Dietary fibre | 3.2 g |
| Sugars | 5.2 g |