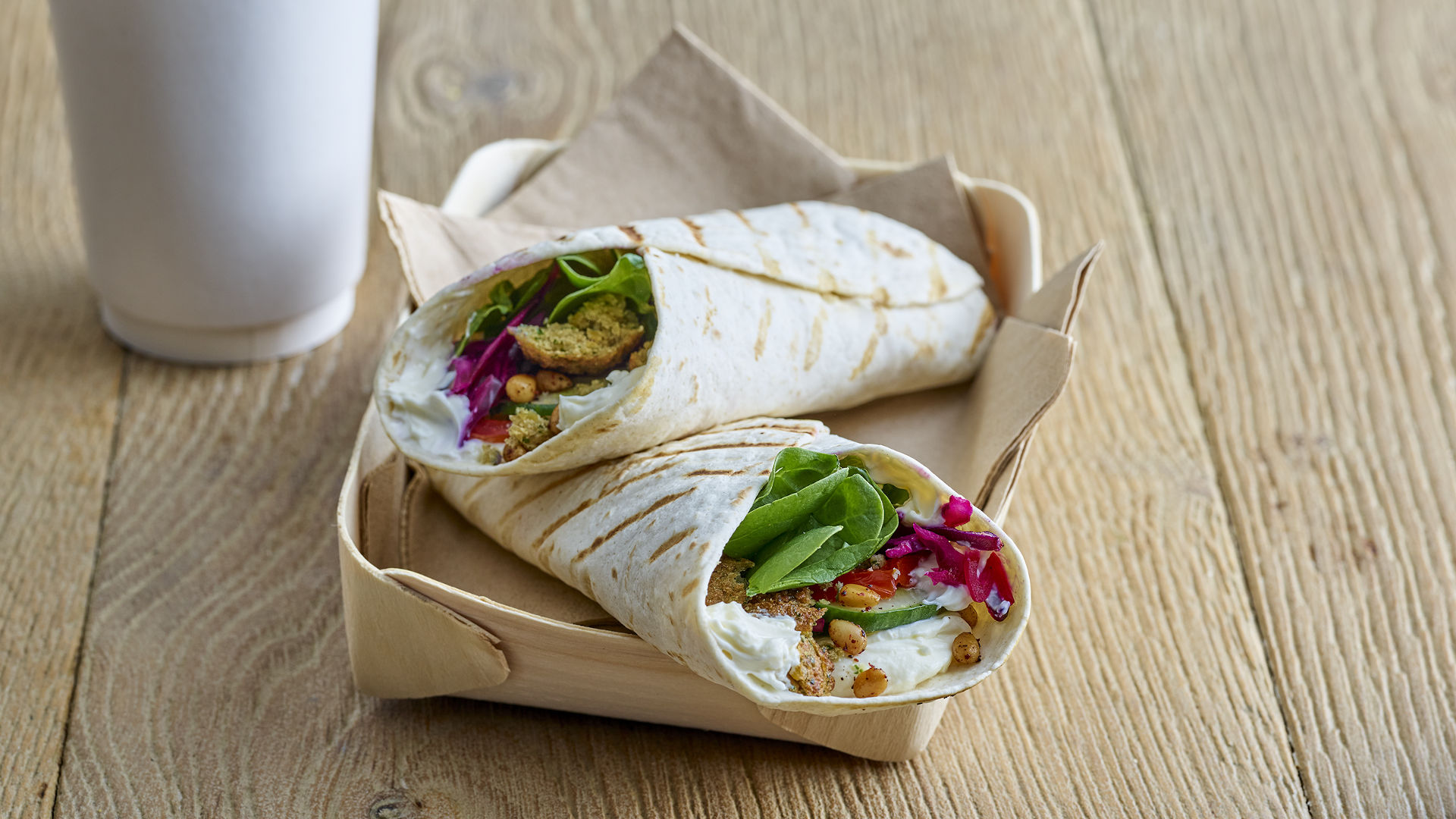 Falafel & Philly Mezze Wrap
A recipe developed exclusively for Philadelphia Professional by Jessica Ayling
The makings of the
Falafel & Philly Mezze Wrap
1

Combine the ingredients for the red cabbage slaw and mix well. This can be prepared a few hours before served as it allows the cabbage to soften via a light pickling.

2

In a small frying pan on a medium heat lightly toast the pine nuts, sumac and olive oil. This should take approximately 2-3 minutes, then leave to cool.

3

In a dry frying pan on a medium heat lightly scorch the tortilla wrap to give a more intense flavour. Allow to cool before building the wrap.

4

At the base of the wrap spread the Philadelphia (top tip – apply a small amount of Philadelphia to the top edge of the wrap also as this helps to seal once the wrap is folded).

5

On top of the Philadelphia at the base, place cucumber, tomato and crumbled falafel balls.

6

Above, but next to the crumbled falafel balls place the red cabbage slaw.

7

Above this, but leaving a gap, place the spinach and sumac spiced pine nuts.

8

Fold the wrap, by first folding in the edges and then folding over the first layer, covering the Philadelphia, cucumber, tomato, falafel and red cabbage slaw. Then continue to wrap, covering the spinach and pine nut layer – top tip – this is called zoning and protects the dry ingredients from the wet ingredients. Once folded cut at a 45 degree angle and serve.
Enjoy creating
Falafel & Philly Mezze Wrap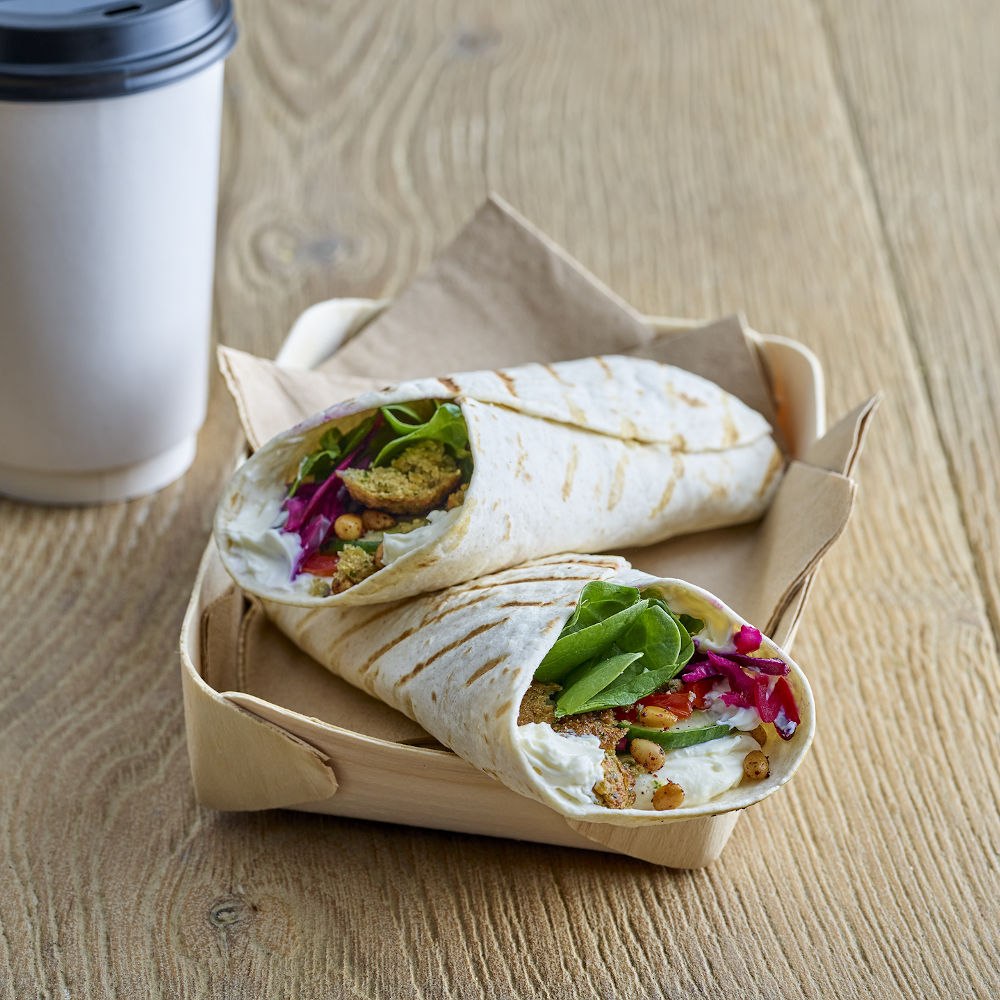 Nutritional Information
| Typical values | Per Serving |
| --- | --- |
| Energy | 1742.0 kJ |
| Energy | 416.3 kcal |
| Fat | 21.7 g |
| Carb | 40.6 g |
| Protein | 11.2 g |
| Saturated fat | 5.5 g |
| Salt | 1.3 g |
| Dietary fibre | 9.0 g |
| Sugars | 6.3 g |