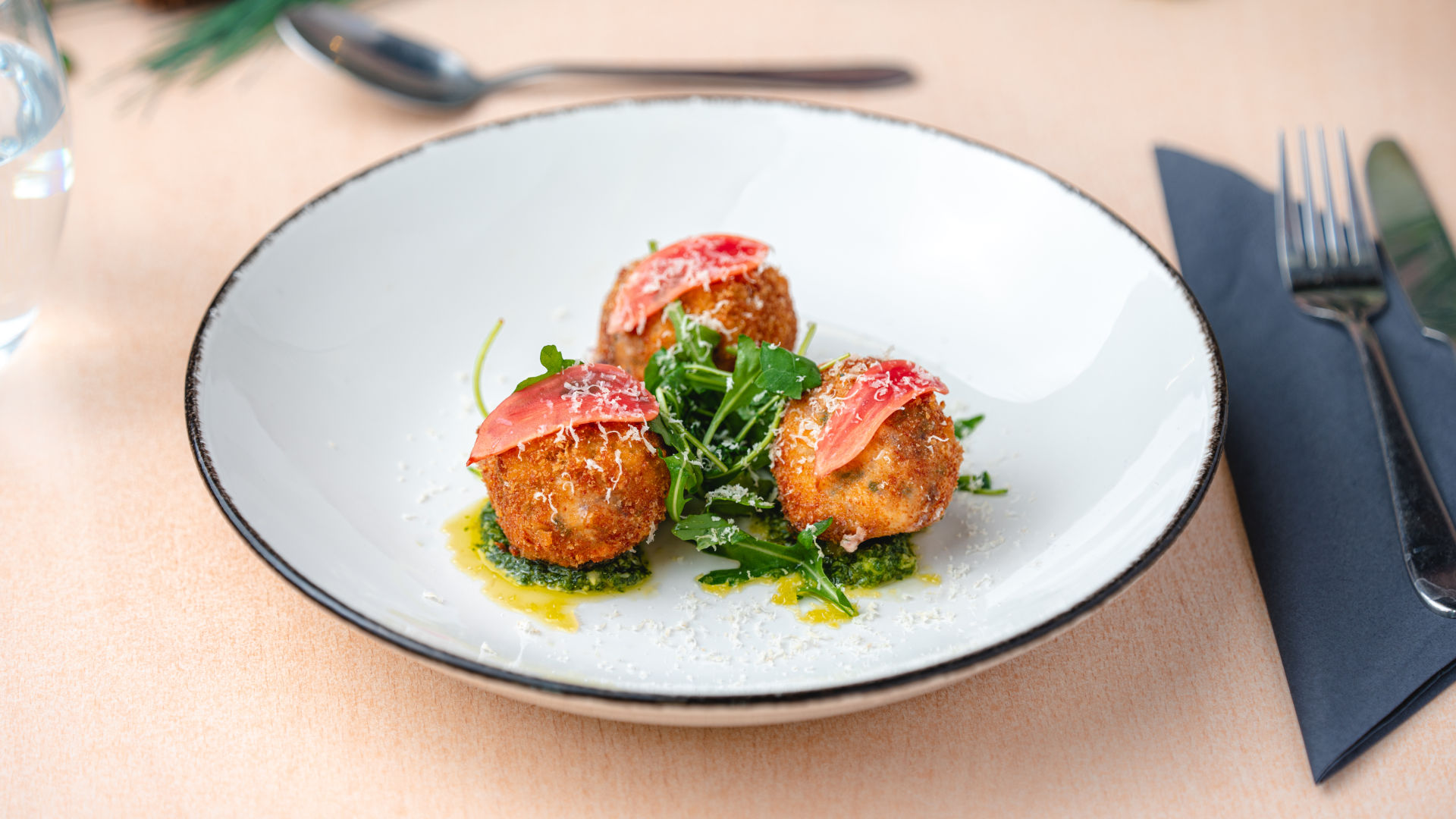 Cranberry and Philly "Bon-Bon", Rocket and Hazelnut Pesto
A recipe developed exclusively for Philadelphia Professional by Dean Crews
The makings of the
Cranberry and Philly "Bon-Bon", Rocket and Hazelnut Pesto
1

Mix the Philly with the cranberry sauce, chopped cranberries, breadcrumbs and 10 g of grated parmesan, season and chill this mixture down for a minimum of 1 hour.

2

Whilst chilling make the pesto by combining rocket, extra virgin olive oil, hazelnuts, the rest of the grated parmesan and basil.

3

Blend this until thoroughly combined and season.

4

Make the crumbing mix by whisking the eggs until smooth, put the flour in another container and the breadcrumbs in another.

5

Divide the Philly mix into three balls, drop them into the flour, eggs and breadcrumbs in that order.

6

Deep fry the balls until crispy and hot.

7

To plate the dish, spoon out three dots of pesto, place the balls on top.

8

Dress the remaining rocket with the reserved pesto and dress this around the cheese balls.

9

Finally, add 1 slice of radish on top of each ball, finish with shaved parmesan.
Enjoy creating
Cranberry and Philly "Bon-Bon", Rocket and Hazelnut Pesto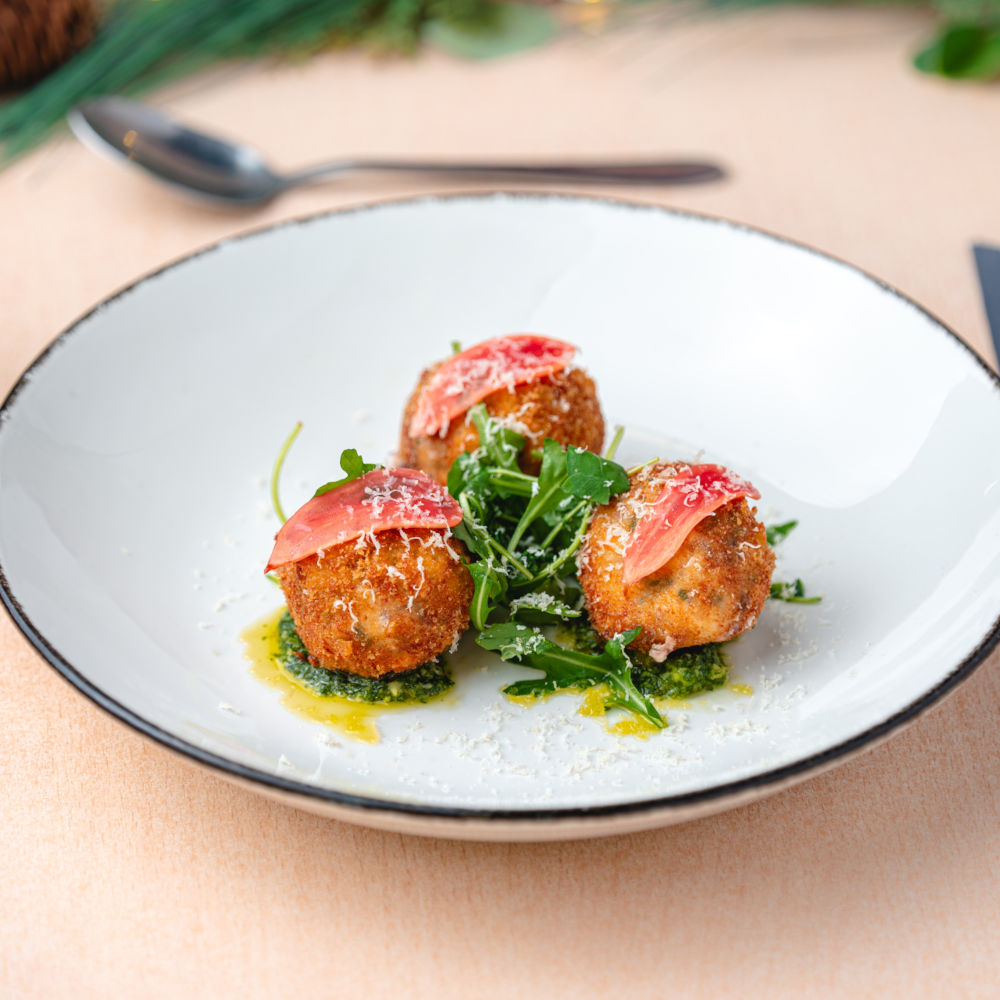 Nutritional Information
| Typical values | Per Serving |
| --- | --- |
| Energy | 5134.0 kJ |
| Energy | 1227.1 kcal |
| Fat | 52.0 g |
| Carb | 142.0 g |
| Protein | 45.0 g |
| Saturated fat | 23.0 g |
| Salt | 2.2 g |
| Dietary fibre | 7.0 g |
| Sugars | 16.0 g |