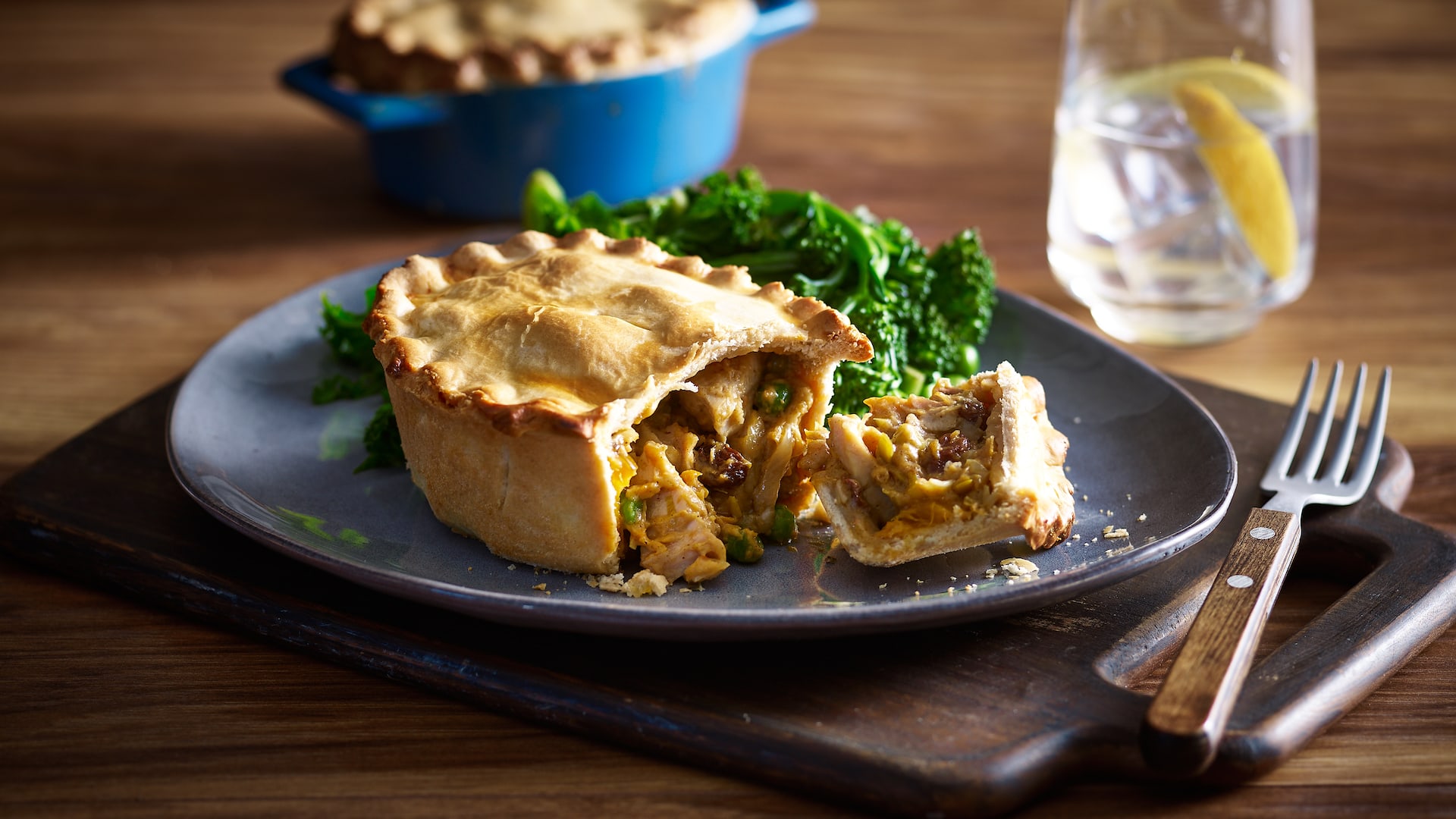 A recipe developed exclusively for Philadelphia Professional by Dean Crews
The makings of the
Coronation Chicken Pie
1

To make the sauce, melt the butter and add the spices to cook out, then add the flour.

2

Add the warm chicken stock and the coconut milk to the sauce and simmer.

3

Once cooked and the flour taste has gone, allow to cool and whisk in the Philadelphia then set aside.

4

To make the filling, roast the chicken thighs at 180 °C for 30 mins.

5

Once cooked allow to cool and pulled the meat into chunks.

6

Dice the onion, leek to the same size and cook on a medium heat in 1 tsp of oil.

7

Once softened add the garlic and bay leaf, cook for 1 minute then add the turmeric.

8

Cook this for a further 5 minutes and then add the chicken and take off the heat.

9

Add in the peas, mango, and raisins, then set to one side to allow the filling to cool.

10

Line a pie dish with the short crust pastry.

11

Mix the sauce with the filling and pour into the dish.

12

Use the rest of the pastry to make the lid and seal by crimping with a fork.

13

Cook in an oven at 180 °C for 30-40 mins or until the pastry is fully cooked and golden brown.
Enjoy creating
Coronation Chicken Pie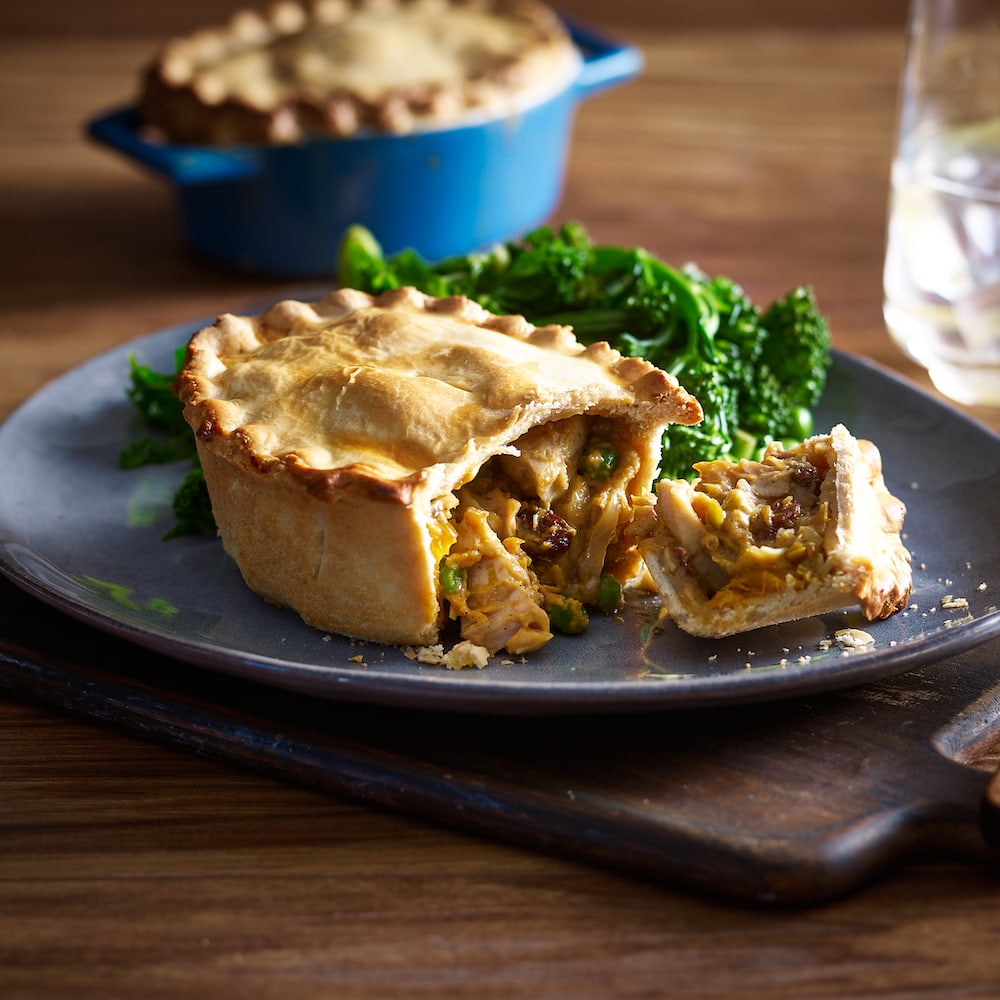 Nutritional Information
| Typical values | Per Serving |
| --- | --- |
| Energy | 3723.0 kJ |
| Energy | 889.8 kcal |
| Fat | 57.0 g |
| Carb | 56.0 g |
| Protein | 35.0 g |
| Saturated fat | 27.0 g |
| Salt | 1.0 g |
| Dietary fibre | 4.8 g |
| Sugars | 12.0 g |