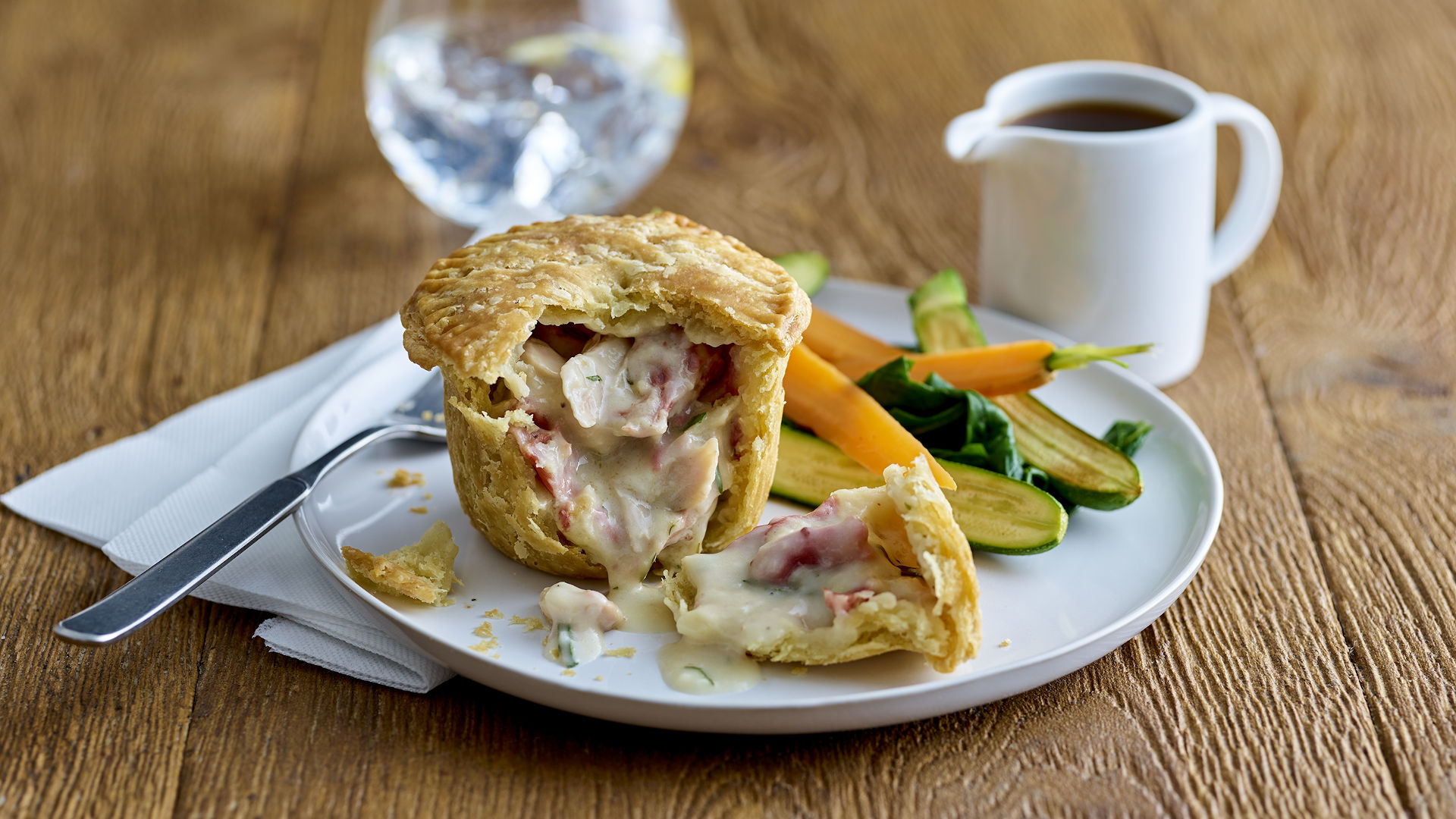 Chicken, Smoked Ham Hock and Philly Suet Pie
A recipe developed exclusively for Philadelphia Professional by Jonny Pons
The makings of the
Chicken, Smoked Ham Hock and Philly Suet Pie
1

Pie Filling Place the ham hock in a pan with the stock vegetables and cover in water.

2

Cling film the pan twice and then add two layers of tin foil. Braise in the oven overnight on 100 °C.

3

Once cooked, remove from the stock and leave to cool just enough that you can handle them, pick the meat off the bone, discarding the bones, skin and fat. Pass the cooking stock and leave to one side.

4

Season the skin of the chicken legs and roast at 190 °C for 45 minutes, or until cooked depending on the size of the legs. Once cooked, leave to cool and pick the meat off the bone, once again discarding the bones and skin.

5

Make the sauce for the pie by melting the butter in a pan, then add the plain flour, slowly adding the stock, whisking in between. Remove from the heat and add the Philadelphia, letting it melt slowly into the sauce.

6

Mix just enough sauce through the ham hock and chicken so that the meat is covered and finish with the tarragon. Put in the fridge to cool completely.

7

Suet Pastry Place all the dry ingredients into a stand mixer with the paddle attachment, turn the mixer on slow and start to add the water slowly. Bring to a dough, being careful not to over mix. You should be able to see specs of the suet throughout the dough.

8

Wrap in cling film and leave to rest in the fridge for at least an hour.

9

Building the Pie Grease your desired mould (metal or plastic as the pies are steamed).

10

Roll the pastry out to 4 mm, using a ring cutter bigger than the mould and line moulds leaving overhang around the edge.

11

Fill to the top with filling, then cut another disc of pastry for the lid and attach with water. Crimp edges, pierce a small hole in the top and trim off the excess pastry off.

12

Once all the pies are made, steam for 60 minutes and leave to cool in the fridge.

13

Once cooled, remove the pies from the mould.

14

Finishing Put the pie on a lined tray and bake at 190 °C for 15-20 minutes until golden and the center is hot when probed.

15

Heat up your jus/sauce and serve the pie with summer vegetables, spinach and finish with jus over the top.
Enjoy creating
Chicken, Smoked Ham Hock and Philly Suet Pie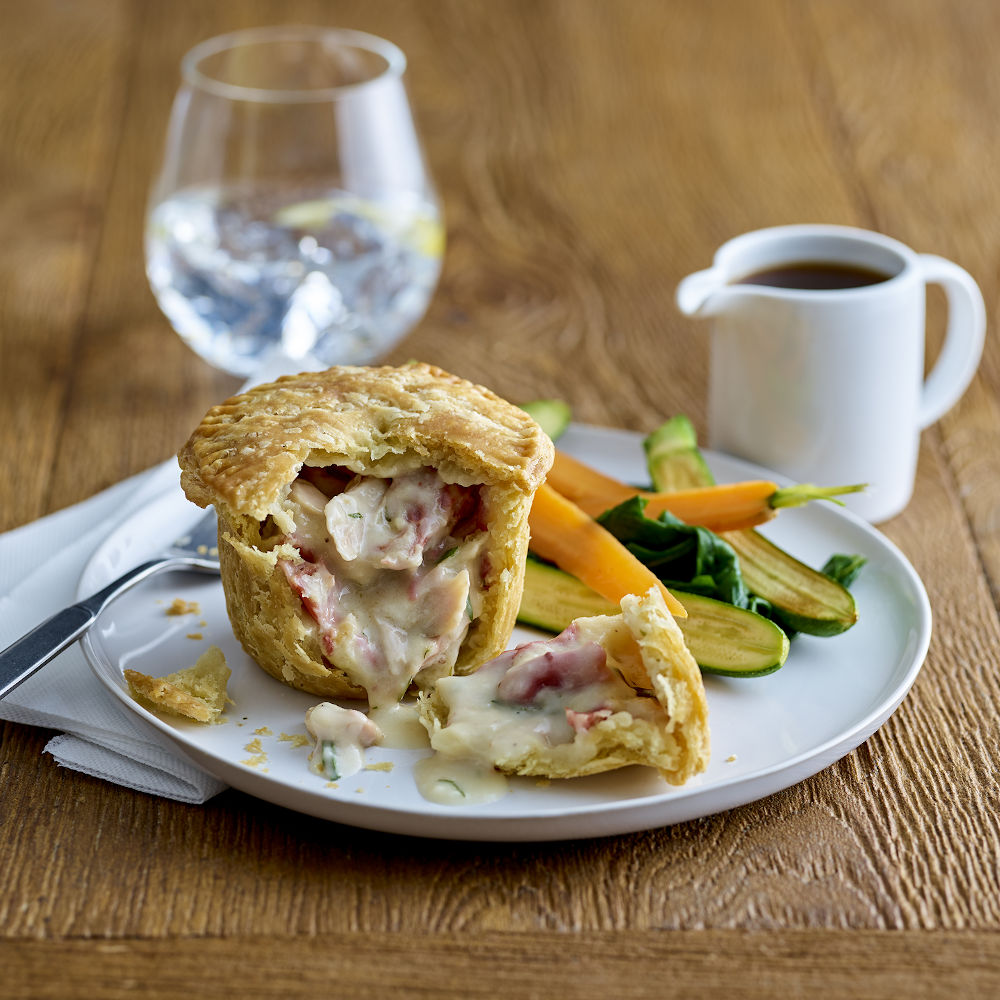 Nutritional Information
| Typical values | Per Serving |
| --- | --- |
| Energy | 2575.0 kJ |
| Energy | 615.4 kcal |
| Fat | 38.9 g |
| Carb | 45.6 g |
| Protein | 21.7 g |
| Saturated fat | 21.2 g |
| Salt | 2.8 g |
| Dietary fibre | 2.7 g |
| Sugars | 3.7 g |