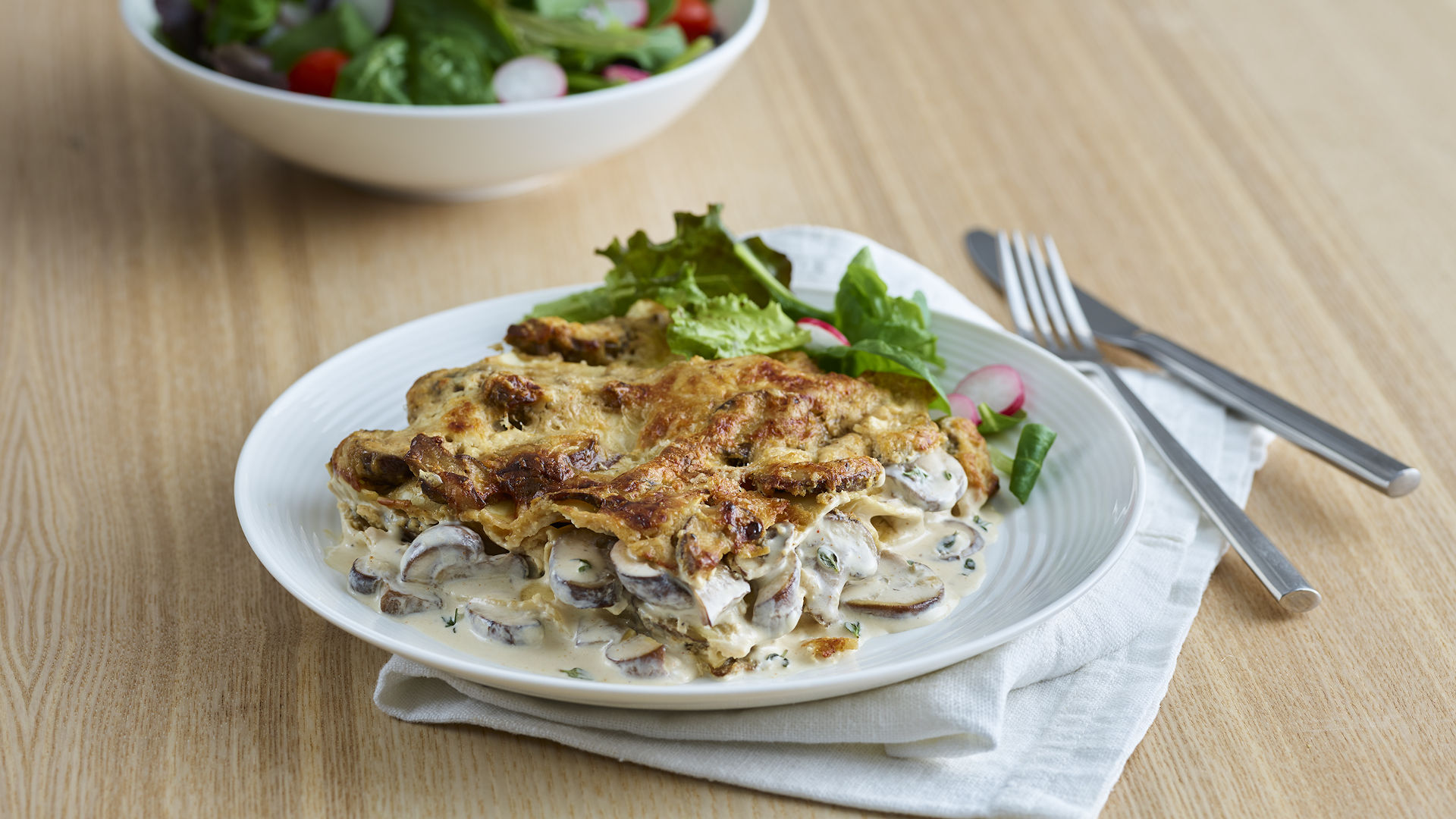 Chestnut Mushroom and Nutmeg Lasagne
A recipe developed exclusively for Philadelphia Professional by Gareth O'Hara
The makings of the
Chestnut Mushroom and Nutmeg Lasagne
1

Preheat an oven to 180 °C.

2

Heat the olive oil in a pan over a medium heat. Fry the garlic and mushrooms for 3 minutes until soft.

3

Stir the thyme and Philadelphia into the mushrooms and continue to cook for 1 minute until the Philadelphia has melted to create a sauce. Add 3 tsp of the grated hard cheese along with the nutmeg and paprika. Season to taste.

4

Put a quarter of the sauce into a baking dish and place 2 lasagne sheets on top. Repeat this until all the lasagne sheets have been used and you have 3 layers.

5

Finally, top with the remaining quarter of the sauce mix and sprinkle over the remaining hard cheese. Cook for 35 minutes or until the pasta is soft.
Enjoy creating
Chestnut Mushroom and Nutmeg Lasagne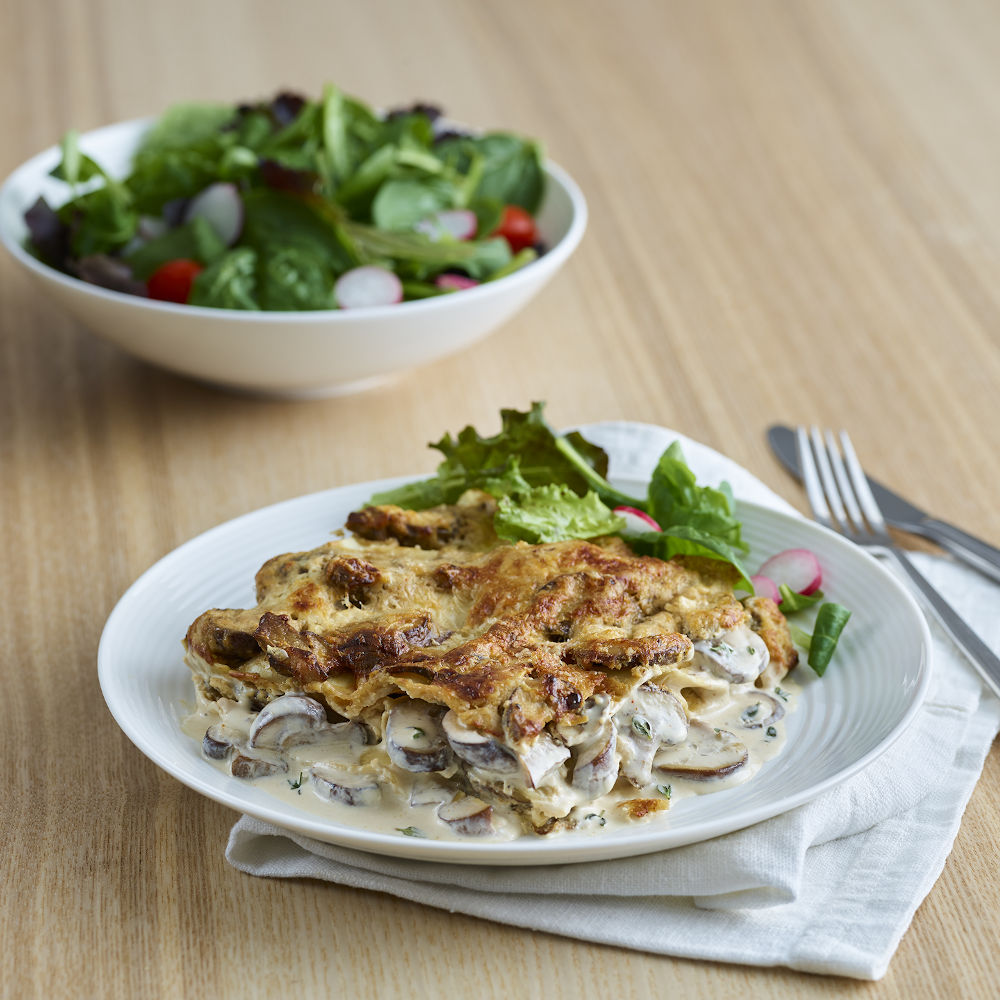 Nutritional Information
| Typical values | Per Serving |
| --- | --- |
| Energy | 1960.0 kJ |
| Energy | 468.5 kcal |
| Fat | 33.2 g |
| Carb | 26.7 g |
| Protein | 14.4 g |
| Saturated fat | 12.9 g |
| Salt | 0.8 g |
| Dietary fibre | 2.6 g |
| Sugars | 4.8 g |