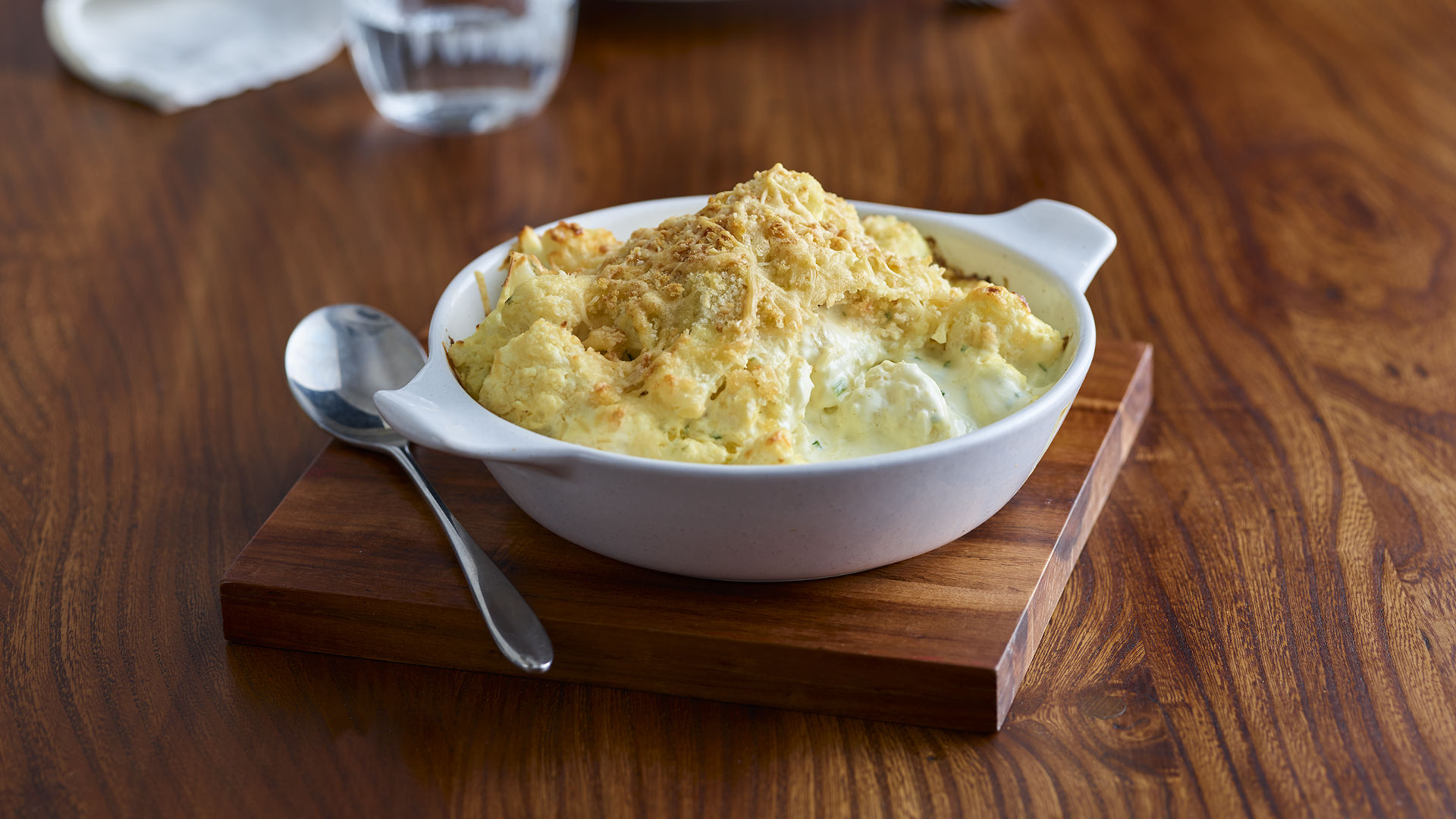 A recipe developed exclusively for Philadelphia Professional by Dean Crews
The makings of the
Cauli-Philly Cheese
1

Cook the cauliflower in boiling water for 7 minutes or until just tender. Drain and allow to steam dry, save some of the cooking water.

2

Mix the Philadelphia with half of the Gruyère, mustard, chives, lemon juice and zest until smooth. Add 4 tbsp of the cooking water to loosen the mix and add in the cooked cauliflower, season with salt and pepper to taste.

3

Add all contents to a shallow oven proof dish, scatter over the breadcrumbs and remaining cheese and drizzle with oil.

4

Cook in an oven at 190 °C for 10-15 minutes or until the top is browned and crispy.
Enjoy creating
Cauli-Philly Cheese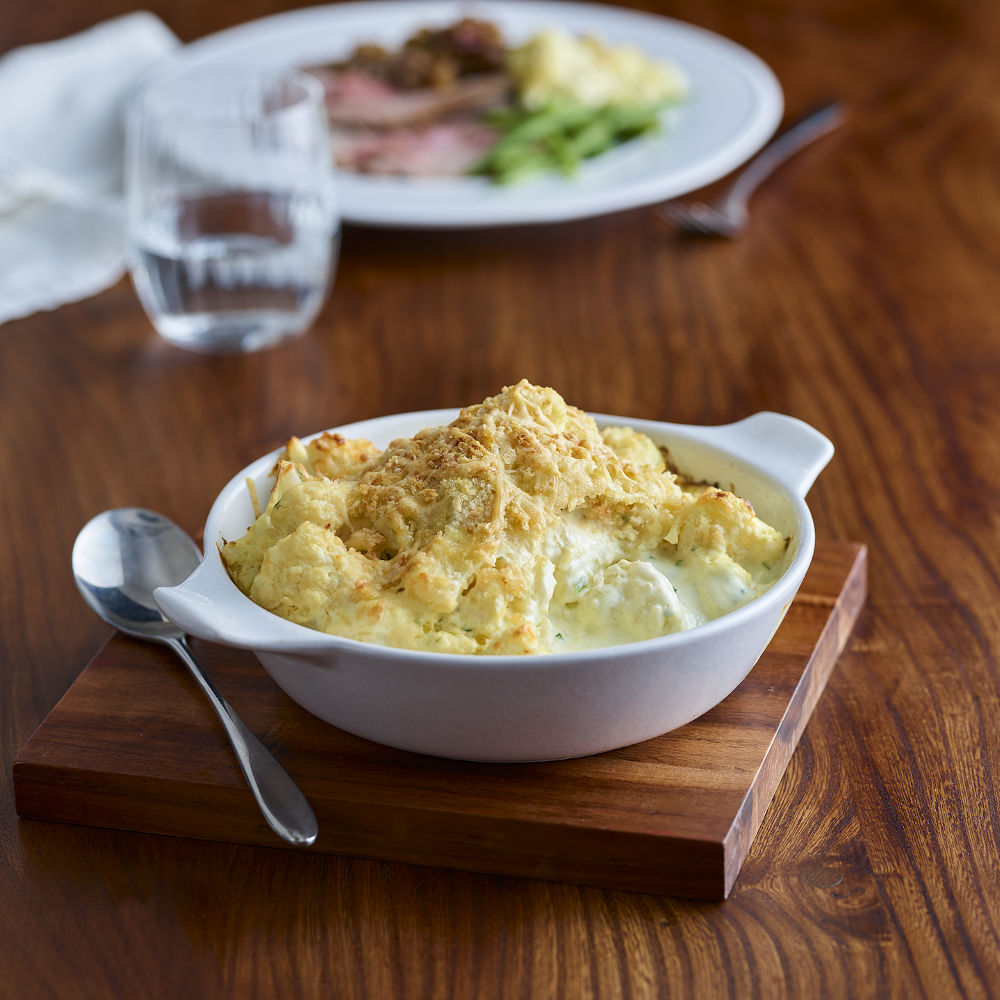 Nutritional Information
| Typical values | Per Serving |
| --- | --- |
| Energy | 1051.0 kJ |
| Energy | 251.2 kcal |
| Fat | 14.9 g |
| Carb | 16.5 g |
| Protein | 13.1 g |
| Saturated fat | 7.5 g |
| Salt | 0.9 g |
| Dietary fibre | 2.7 g |
| Sugars | 6.5 g |