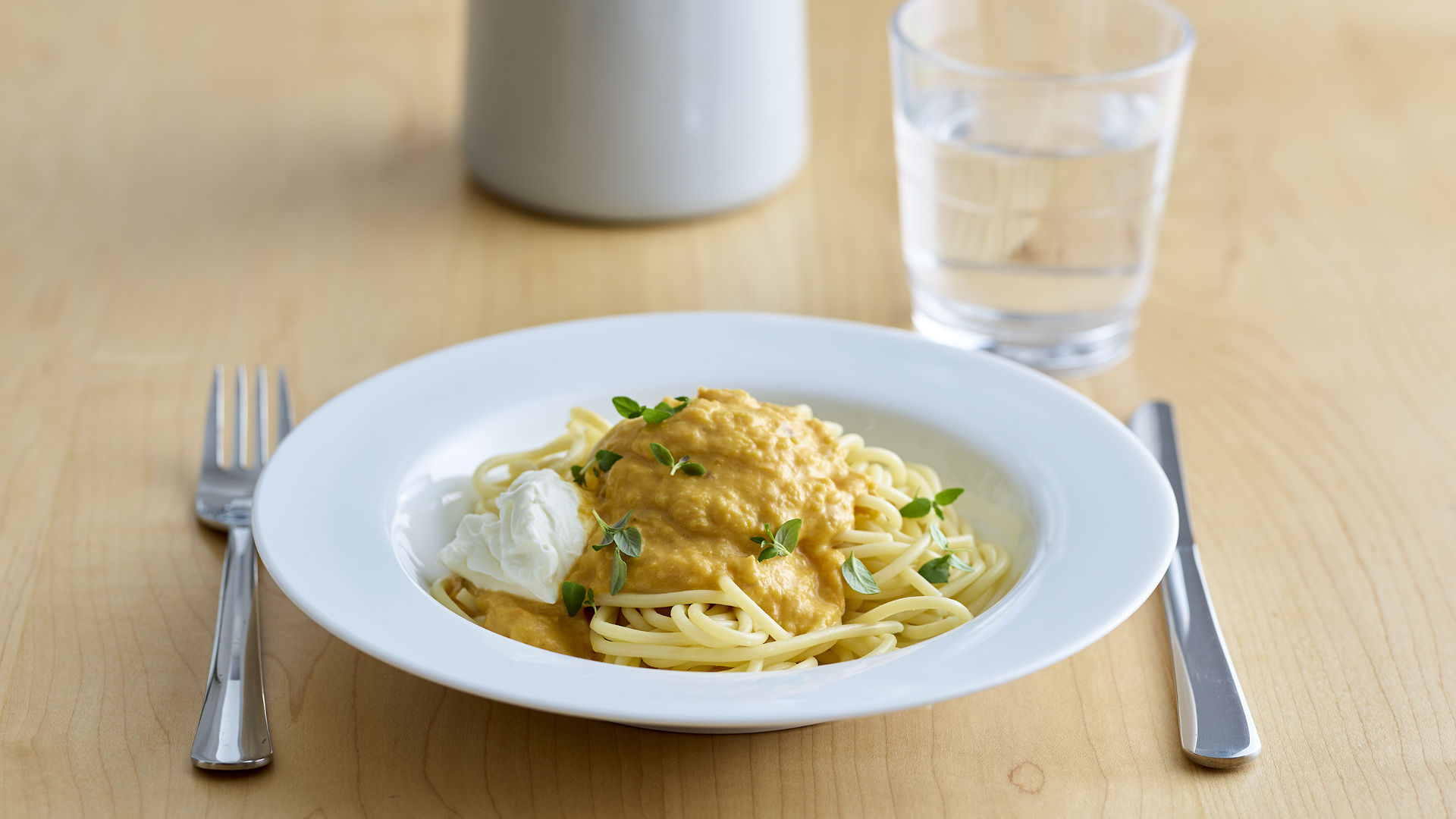 Butternut Squash Philly Pasta
A recipe developed exclusively for Philadelphia Professional by Nicole Pisani
The makings of the
Butternut Squash Philly Pasta
1

Roast the prepared carrots, butternut squash, sweet potato and leeks for 20 minutes at 180 °C.

2

Fry the red onion and garlic in the oil in a large pan. Add the roasted vegetables, passata, vegetable stock and maple syrup. Cover, and cook on a low heat for 30 minutes.

3

Blitz into a thick sauce and check seasoning.

4

Boil the spaghetti for the recommended time on the packet. Drain and fold through the hot sauce along with the Philadelphia to give a rich, creamy finish.
Enjoy creating
Butternut Squash Philly Pasta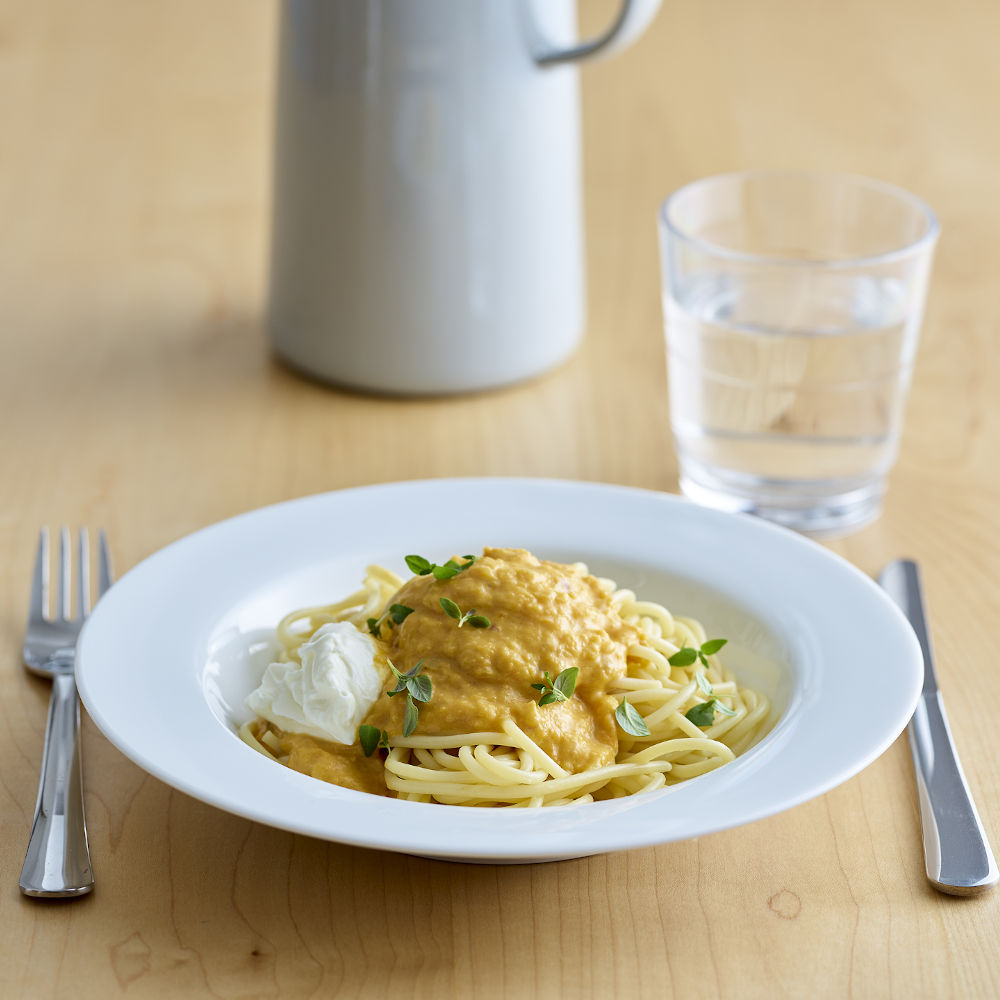 Nutritional Information
| Typical values | Per Serving |
| --- | --- |
| Energy | 2127.0 kJ |
| Energy | 508.4 kcal |
| Fat | 10.0 g |
| Carb | 90.5 g |
| Protein | 14.3 g |
| Saturated fat | 3.8 g |
| Salt | 0.4 g |
| Dietary fibre | 6.5 g |
| Sugars | 22.0 g |