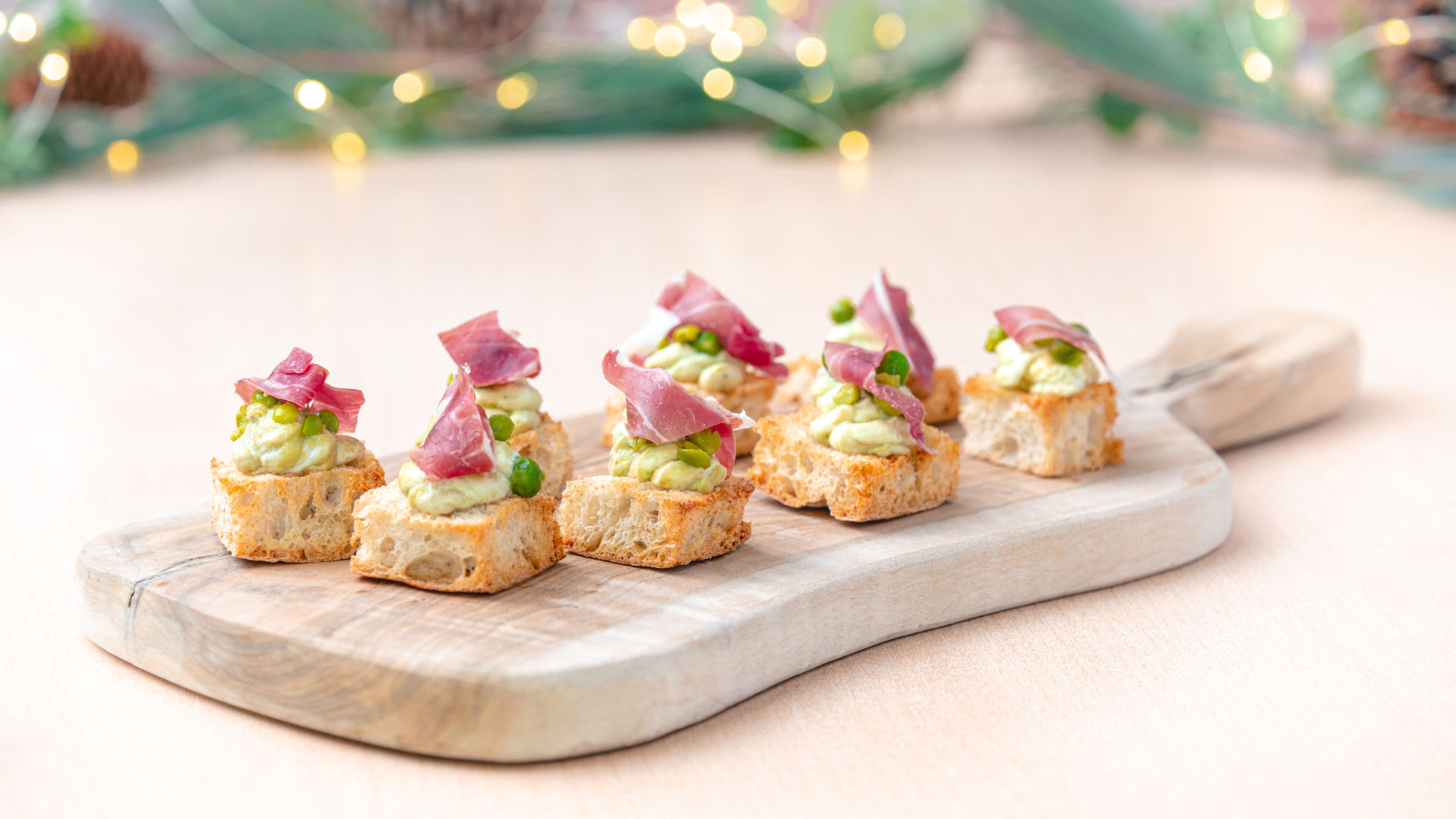 Avocado Whipped Philly, Smashed Peas & Ham Bruschetta
A recipe developed exclusively for Philadelphia Professional by Dean Crews
The makings of the
Avocado Whipped Philly, Smashed Peas & Ham Bruschetta
1

Blend the avocado with the zested lemon rind, olive oil and seasoning until smooth and whipped.

2

Add the Philly and pulse but do not over work.

3

Cook the peas in some simple salted water until soft and take out, season with salt and lemon juice then chop up coarsely.

4

Toast the baguette until very crispy.

5

Pipe (or spoon) the Philly avocado mix onto the baguette, scatter the peas over the top, add a twist of black pepper and then place the ham on top.
Enjoy creating
Avocado Whipped Philly, Smashed Peas & Ham Bruschetta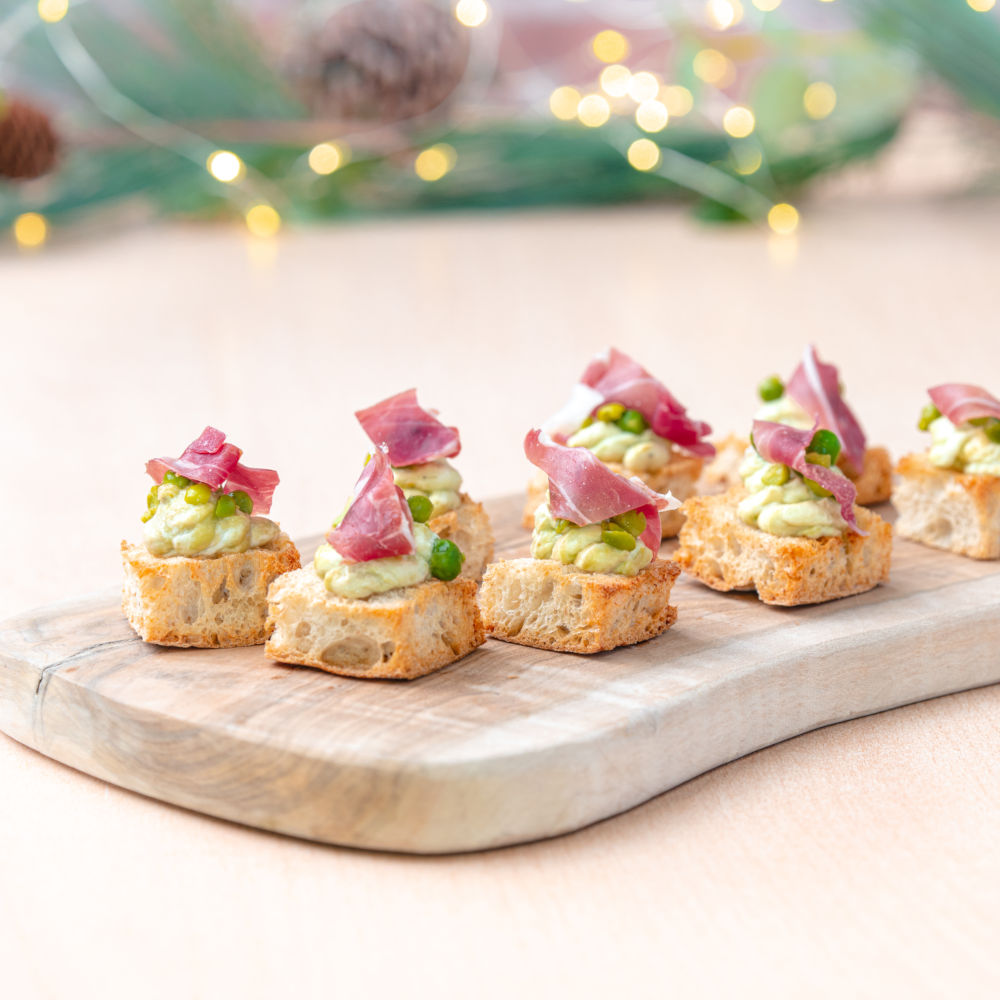 Nutritional Information
| Typical values | Per Serving |
| --- | --- |
| Energy | 377.0 kJ |
| Energy | 90.1 kcal |
| Fat | 4.9 g |
| Carb | 8.3 g |
| Protein | 2.6 g |
| Saturated fat | 1.8 g |
| Salt | 0.3 g |
| Dietary fibre | 1.0 g |
| Sugars | 0.9 g |