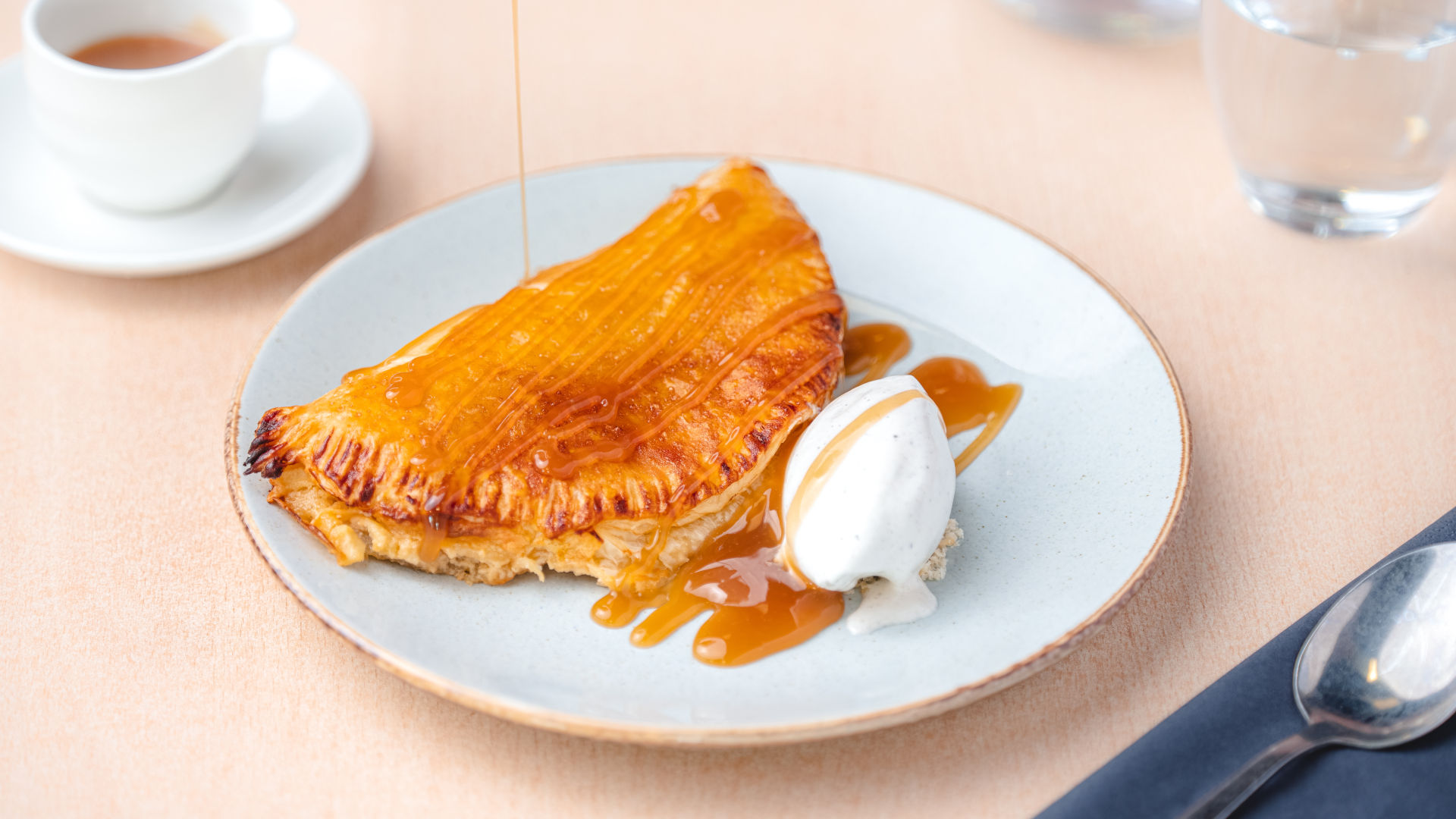 Apple & Caramel Philly Turnovers
A recipe developed exclusively for Philadelphia Professional by Aaron Watson
The makings of the
Apple & Caramel Philly Turnovers
1

The first job is to make the caramel sauce, take a heavy based saucepan and place the caster sugar in and place on a low to medium heat gently stirring when required to stop it burning. Once all the sugar is dissolved and you have a lovely caramel colour turn off the heat and add the butter whilst whisking until it has all melted and fully combined then add the double cream and whisk until you have a silky caramel sauce. Place the sauce into a bowl and allow to cool down.

2

The second job is to make the filling, place the cheesecake mix ingredients into a stand mixer with the whisk attachment and whisk until smooth and stiff enough to hold its shape.

3

Peel, core and dice the apple into small chunks and then fold through the Philly mix.

4

Add 100g of your cooled caramel sauce and gently mix in to give a ripple effect.

5

To make the turnovers, roll out the puff pastry to roughly 1 cm thickness and then use a cereal bowl to cut out individual rounds of pastry.

6

Place a dessert spoon of filling into the centre of each round of pastry – making sure to leave enough room around the edges to seal the turnover.

7

Egg wash the edge of the pastry round and then fold over into a semi-circle – think of it like an empanada making sure to squeeze any air out and then press down with a fork to help seal the edges.

8

Make three small incisions on top of the turnover to help steam escape and then gently egg wash all over and place into the fridge for 10 minutes.

9

After the 10 minutes repeat the egg wash and then sprinkle with the granulatedsugar.

10

Place the turnovers onto a baking mat lined tray into a preheated oven at 200 °C with no fan and cook for 22 mins until golden brown.

11

Remove from the oven and place onto a cooling rack and allow to cool slightly before serving with some of the leftover caramel sauce and a scoop of vanilla ice cream.
Enjoy creating
Apple & Caramel Philly Turnovers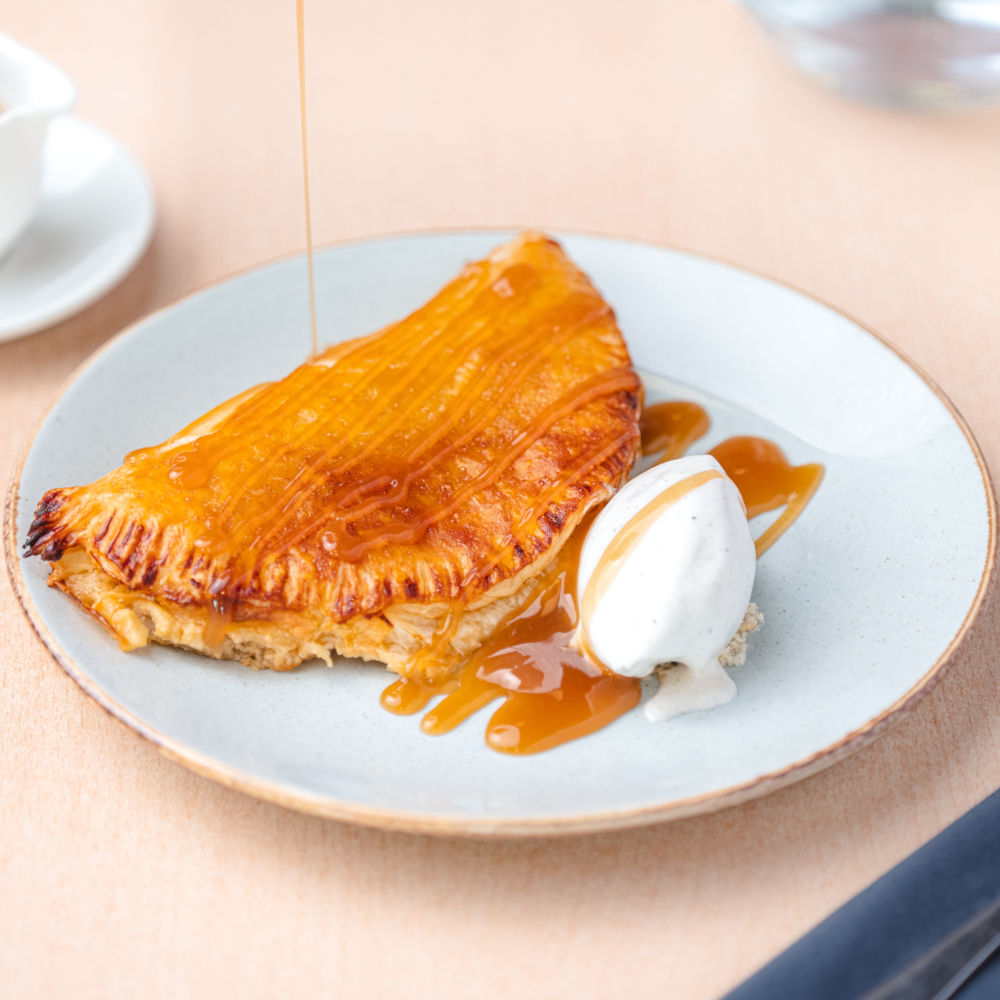 Nutritional Information
| Typical values | Per Serving |
| --- | --- |
| Energy | 2023.0 kJ |
| Energy | 483.5 kcal |
| Fat | 33.0 g |
| Carb | 42.0 g |
| Protein | 5.0 g |
| Saturated fat | 17.0 g |
| Salt | 0.6 g |
| Dietary fibre | 1.6 g |
| Sugars | 29.0 g |